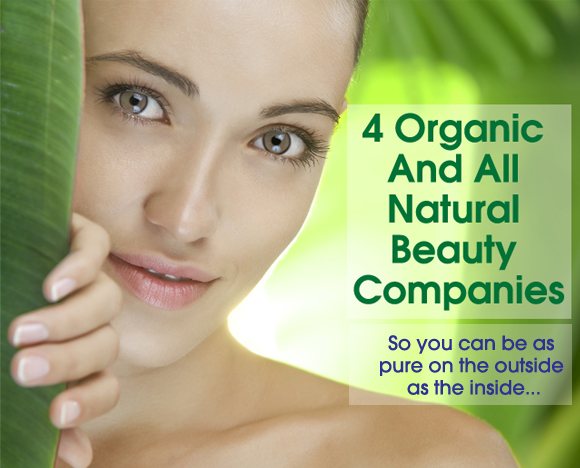 By Lisa Costantini
Nobody wants to be fake — and you certainly don't want to put something fake and artificial into your body! So why would you put it ON it? Your skin is your body's largest and fastest-growing organ — be nice to it!
And since we at Graceful Chic are all about "inner beauty," we want to help you keep your outside as beautiful as your inside. Here are four companies that offer organic and all natural beauty products…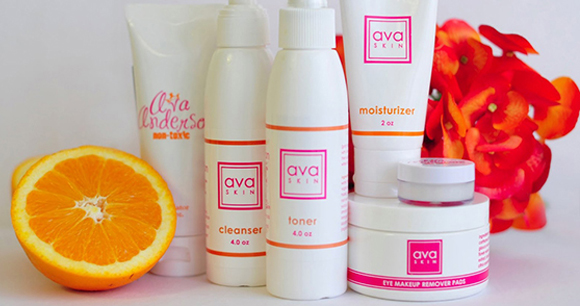 AVA ANDERSON
Our Favorites: Deodorant, All Natural Bug Spray, and Anti-aging Serum and Eye Cream
Ava Anderson is a line of non-toxic personal care products, which was started by a then 14-year-old girl named Ava after she found out about all the hazardous ingredients in many of her favorite beauty products.
They carry everything from candles and pet shampoos to fragrances and organic deodorant. Why should your deodorant be organic, you might ask. Well, did you know that most traditional deodorants contain unwanted things like parabens (which have been linked to breast cancer) and aluminum (which has been linked to kidney disease)? And who wants that?
Visit AvaAndersonNontoxic.com to see the complete line or to find out how you can host a party to introduce your friends to Ava Anderson products.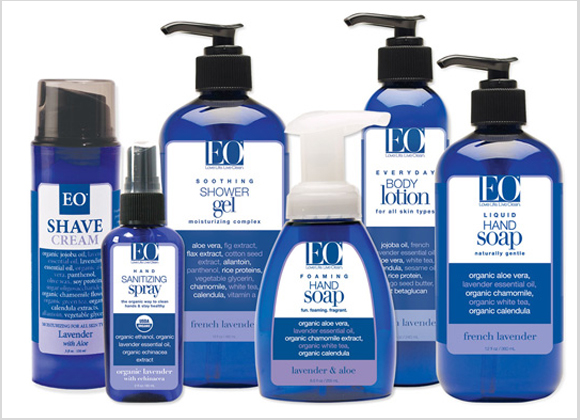 EO
Our Favorites: Everyone Soap, Bubble Bath, and the Everyone Face line that cleanses, exfoliates, moisturizes, and tones.
A company that prefers to put people and the plant over profits is a company we can get behind. EO — whose motto is "Love Life. Live Clean" — carries all your essential bath products, and promises to never test on animals or use ingredients made in a lab. And they carry everything from bubble bath for the kids to body soap for the man in your life. So everyone is a winner — even the animals!
For sale at EOproducts.com and Target.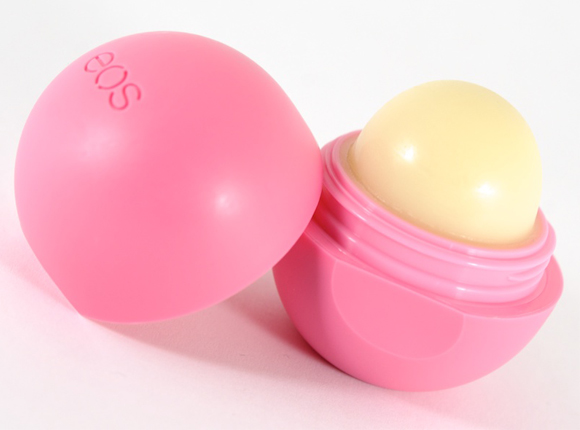 EOS
Our Favorites: Lip Balm Smooth Spheres (95% organic and 100% natural) and Hand Lotion (97% natural)
Whoever said good things come in small packages was probably talking about these compact beauty products. They might appear tiny — perfect for even the itty bittiest of bags — but they hold up big time. And even though you might be mad at Mother Nature for the crazy winter weather we've been getting, she is also the one responsible for all the natural ingredients in the products that are going to soothe your extremely chapped skin.

For sale at Target and Walmart and EvolutionofSmooth.com for a list of more locations near you.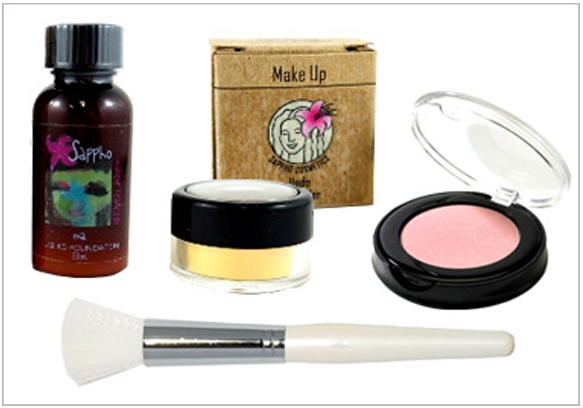 SAPPHO ORGANIC COSMETICS
Our Favorite: Liquid Foundation and Brushes
An entire line of products that's got your entire face covered. We love the liquid foundation because with the help of the foundation brush, it goes on smooth and offers great coverage. And the best part about it? You only need a little bit. And if you are not sure which shade best suits your skin, they sell small test pouches for $5 (and free shipping!) so you can be sure before you buy. The foundation contains scented oils like lavender and rosemary — so if you are sensitive to fragrances it is best to apply a powder overtop. Most of their products are vegan and everything is made in recyclable packaging.
For sale at sapphocosmetics.com
4 Organic and All Natural Beauty Companies