By Lisa Costantini
In honor of Breast Cancer Awareness Month, here are five of our favorite pink products you can buy that will have you looking good and feeling good. Each company donates a portion of the proceeds to various research foundations to end Breast Cancer in our lifetime. Which one's your favorite?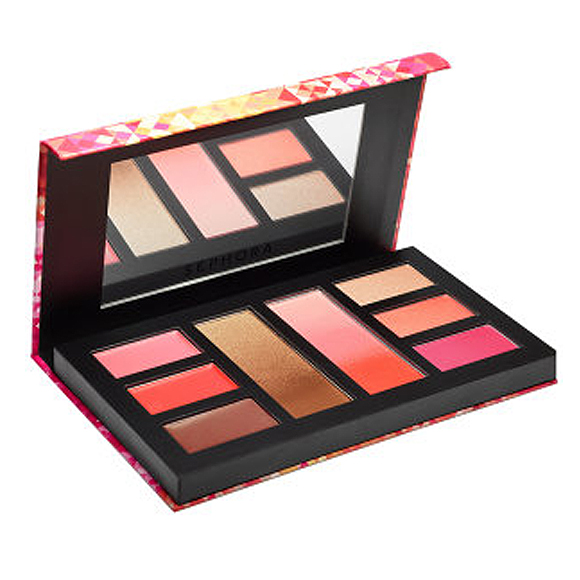 1. Sephora's "The Beauty of Giving Back Blush Palette" 
A compact palette filled with eight flattering shades of cream and blush powder that can be mixed and matched to create a unique blend all your own. A portion of the sales will go to the Breast Cancer Research Foundation, which is dedicated to preventing and curing breast cancer within our lifetime. On sale for $15 at Sephora.com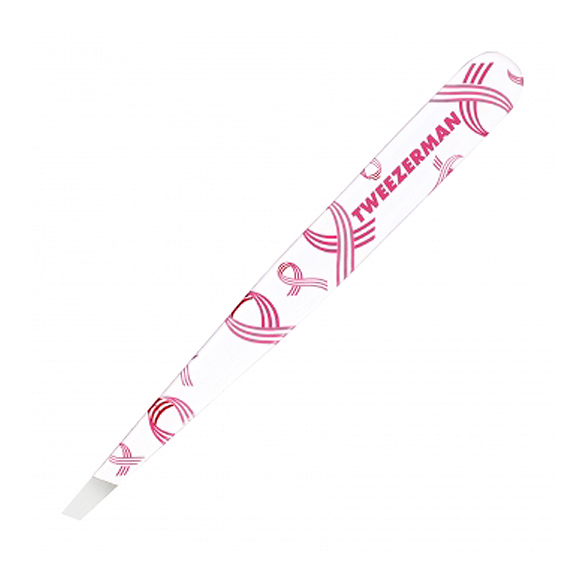 2. Tweezerman Precision in Pink Slant Tweezer
The only way this popular tweezer could get any cooler was if it was covered in pink ribbons and a portion of the sales was donated to organizations devoted to cancer care and finding a cure. $22 at Tweezerman.com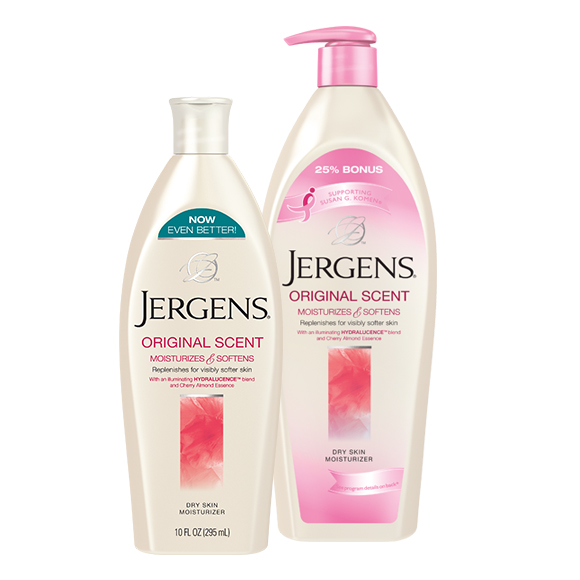 3. Jergens Original Scent Dry Skin Moisturizer
This beloved skincare line has come out with a limited edition lotion in a pink bottle where regardless of sales, $250,000 will go to support Susan G. Komen in its mission to save lives and end breast cancer forever. $7 at most drugstores.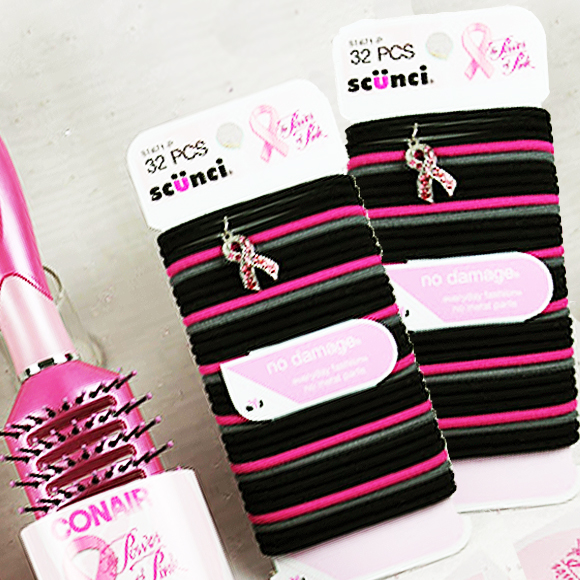 4. Scunci "The Power of Pink" Elastics
Because you can never have too many hair ties, pick up a pack of Scunci's "The Power of Pink" elastics and a part of the profits will go towards the Breast Cancer Research Foundation. $4 a pack at Target, Walgreens, CVS, and Walmart.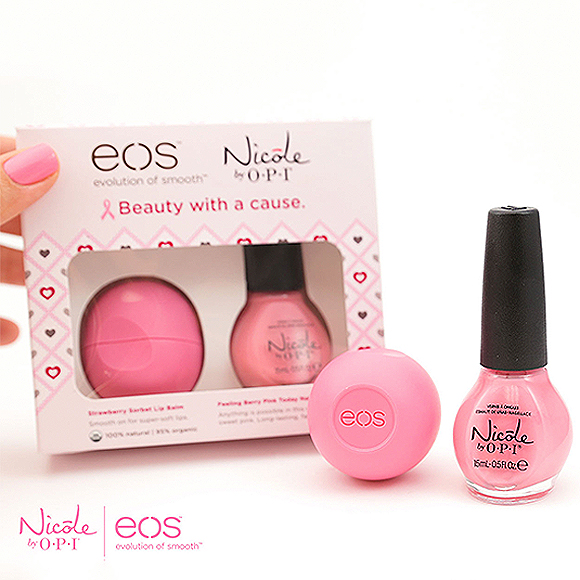 5. Eos Lip Balm & Nicole by OPI Nail Laquer Breast Cancer Awareness Pink Pack
Two of your favorite beauty brands teamed up to support breast cancer! Five percent of the sales of this limited edition nail polish and lip balm set will be donated to the Young Survivors Coalition, which helps young women face breast cancer together. $10 at Ulta.com.
Beauty That Gives Back: Breast Cancer Awareness Month