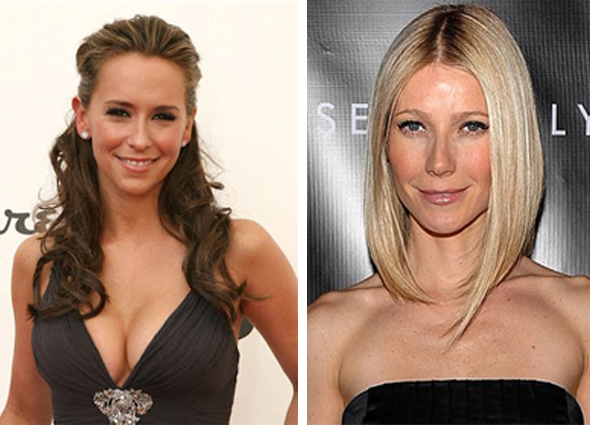 Jennifer Love Hewitt and Gwyneth Paltrow
By Erica Cho
Oh celebrities…we see them on TV and read about them in magazines. We pay to watch their movies or even buy their products.  But do you ever feel like we aren't getting anything in return?  Well, before you get too bitter, we have compiled a list of fantastic beauty secrets from our favorite famous ladies that won't require you to go out and put more money in their pockets.
With Jennifer Love Hewitt's flawless face, it may be hard to believe that she suffers from the occasional breakout.  But she admits she does, and her product of choice to attack those stubborn pimples is toothpaste! Dab on a bit of toothpaste onto a zit, and it dries that sucker overnight, working just like regular pimple medications.
Gwyneth Paltrow noticed the benefits of prenatal vitamins for her hair during her pregnancy — so she never stopped taking them! According to Gwyneth, "It doesn't matter if you are pregnant, I swear to God. I have double-processed blond hair, and it's so long and not damaged."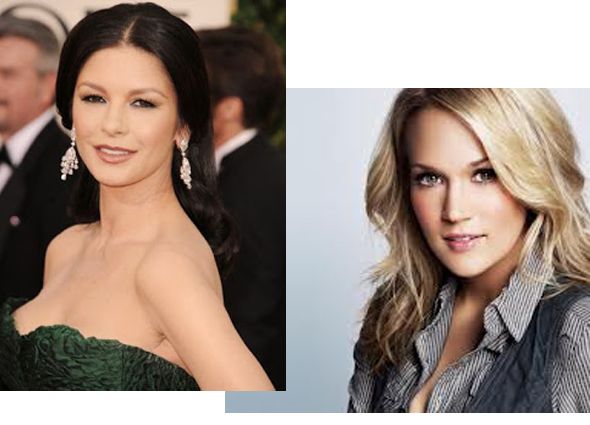 Catherine Zeta-Jones uses a honey and salt concoction to exfoliate her body, leaving her skin soft and radiant.  To brighten her smile, she uses crushed strawberries as a teeth mask. Strawberries contain malic acid which naturally lightens stains on teeth.
Carrie Underwood uses Moroccan oil in her hair daily.  If you haven't heard of this oil before, you are not alone. I had to Google it.  This rich substance is also called Argan oil, which is made from the Argan tree fruit found in, you got it, Morocco! It's known for its moisturizing powers that highly benefit the hair and skin. Carrie also claims that it cuts hair drying time with regular use.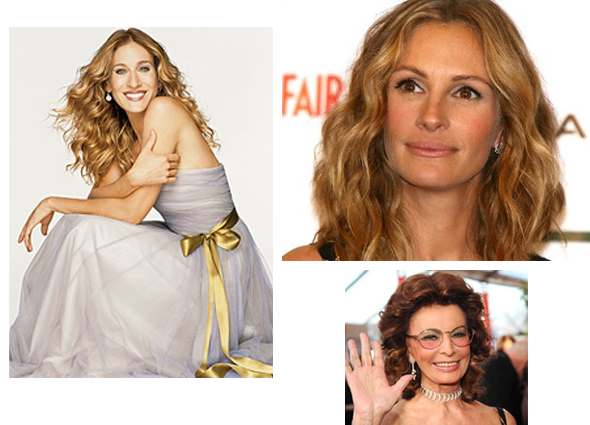 Julia Roberts loves to soak her hands in olive oil, praising how it softens her hands and prevents her nails from becoming brittle.  To avoid going through bottles of olive oil, you can adapt your own at-home version by soaking your hands and feet into a basin of warm water with several drops of Julia's favorite moisturizer.
Julia Roberts is not the only leading lady who loves olive oil.  Sophia Loren credits this "liquid gold" for her ageless beauty.  She not only cooks with it, but drinks a couple of teaspoons daily.
Through years of watching commercials and movies, I had always assumed the proper thing to do after spraying your perfume on your wrists is to rub them together and behind your ears. Sarah Jessica Parker thinks otherwise: "I've learned a thing or two about [perfume] application. We apply a fragrance, and then we rip it apart by rubbing our wrists together. The key is to apply it and just let it sit for awhile. No rubbing." Got it, SJP!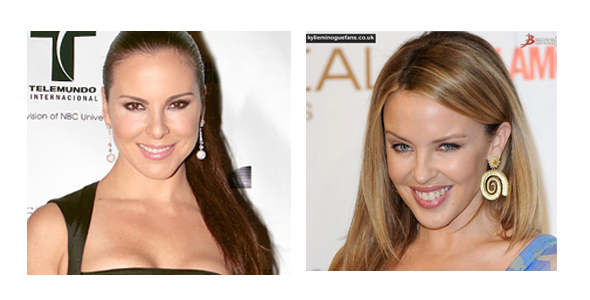 Hot Aussie singer Kylie Minogue has admitted to using Botox before, but after a bad experience, she resorted to the classic solution her mother used: cold cream. Kylie has given it credit for her youthful appearance. At 44, her face is stunning!  If you are wondering which lotions would be considered cold cream, do not fret. The jars usually mark themselves as cold cream, one of the most popular being "Pond's Cold Cream".  And here's a bonus: Cold cream is fantastic for removing makeup.
Famous Mexican actress Kate del Castillo shares, "When I was younger in Mexico, I used to smash avocado, add almond oil, and use it as a hair mask. It looks like guacamole, but it makes your hair beautiful and shiny." It definitely sounds good enough to eat!
So there you have it.  Go ahead and try some of these tips, and let us know if you get super star results!