Yes, it's time to think about your ideal fall hairstyle. Here are some of our favorites from the fall runways. We want to know what's on your list!
Low Ponytails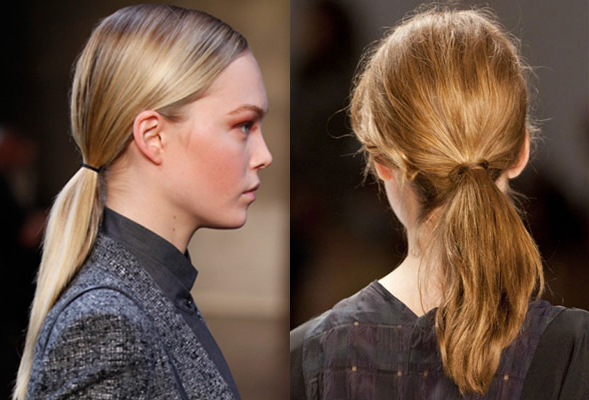 Gathered at the nape of the neck, the low pony can be styled in so many different ways, from messy chic to sleek elegance.
Side Faux Bangs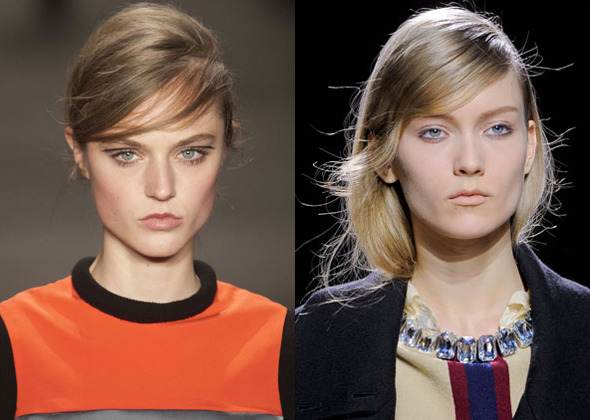 "Real" bangs are not easy to pull off. If you're tempted but unsure, try the side-swept faux bangs first before making a decision. It's a bit grungy, a bit rebellious, sort of romantic, and off-handedly feminine. What's not to like?
Volume and Curls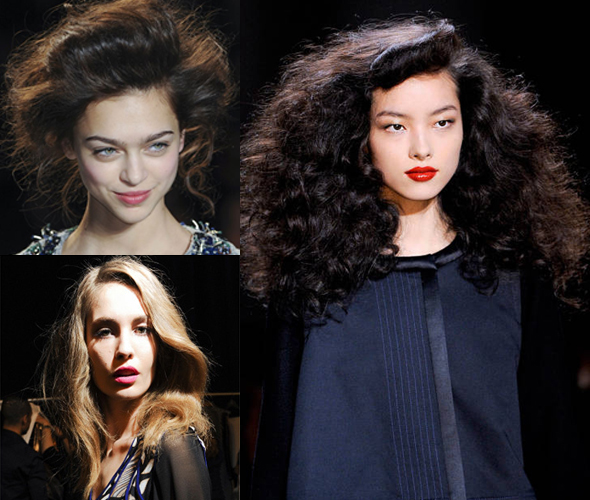 It's glamorous, expressive, confident. Go really big with a cotton-candy pouf or tone it down with soft romantic curls.
Imperfect Buns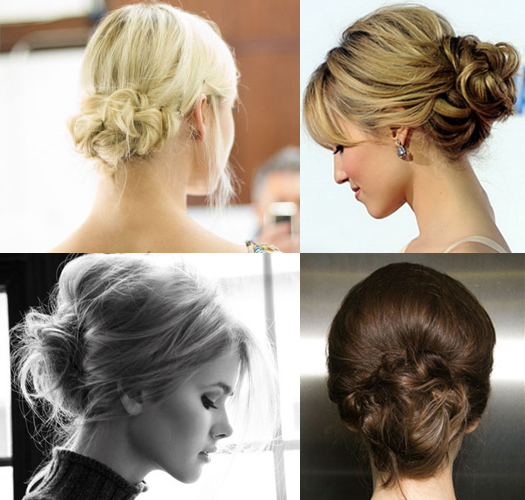 Buns don't have to be prim and proper. With a bit of ingenuity, even the most deconstructed buns can look stylish and elegant, perfect for picking up groceries or a walk down the red carpet.
For more edifying editorials, check out our 2013 Summer Issue Preview
By Yen Shing