By Rachel Greene
Looking for a foundation that gives natural coverage but also covers all your imperfections?
Laura Mercier Silk Creme Foundation ($45 1.18 fl oz) is a rich, long-wear foundation that gives skin a professional, full-coverage finish. This creamy long-wear formula glides over skin effortlessly for perfect application and blendability. We love this foundation because it covers even the hardest-to-hide skin imperfections. Dark spots are gone and acne is nearly invisible. The product can be applied light but also has buildable natural coverage. The full coverage lasts up to 12 hours and  is ideal for special events or even photography. It is not drying on the skin and gives the perfect illuminating glow. Seriously, you will be glowing when you use this product!
Advanced light-reflecting ingredients work to make the appearance of fine lines and imperfections disappear. If you already have breakouts, this is great for your skin and won't irritate your breakouts more.  This dermatologist-tested, non-comedogenic product is free of oil and fragrance and perfect for all skin types.Your skin will actually thank you! Regular drugstore foundation brands range from $10.00 to $15.00, however, this premium foundation is worth every penny. A little goes a long way with this foundation- One of our staff members used one tube of this for an entire year. We aren't joking when we say this foundation  lasts forever. This product is highly recommended.
You can find Laura Mercier Silk Creme Foundation at  LauraMercier.com or Sephora stores nationwide.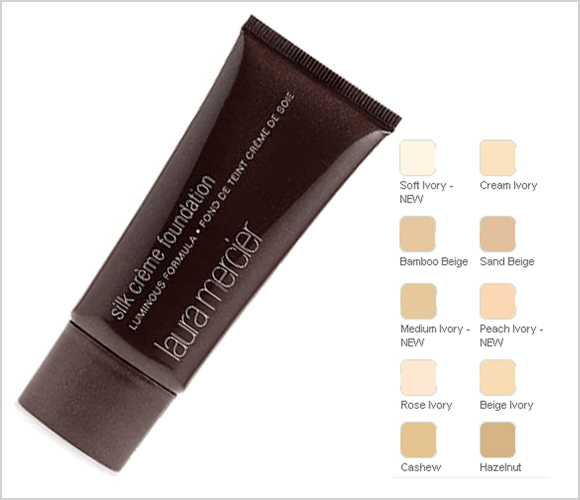 We Love this Product: Laura Mercier Silk Creme Foundation