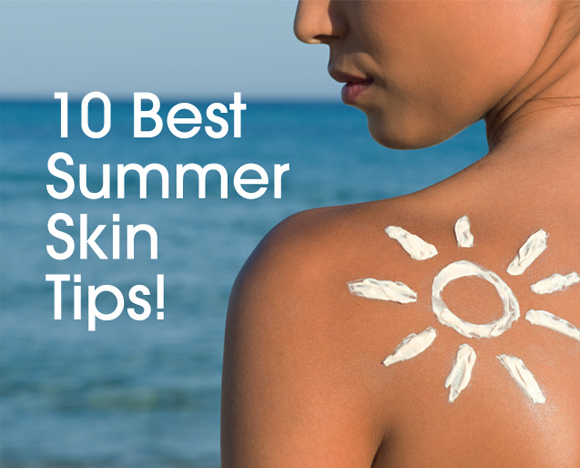 How to face the hot heat this summer looking your best.
By Lisa Costantini
1. Moisturize
Moisturizing has many benefits: not only does it keep your face from drying out, but it also keeps things like pollution and pollen from seeping into your pores. It is something that should be done multiple times a day and it's best if you do it right after you have gotten out of the shower when your skin can best absorb the moisture.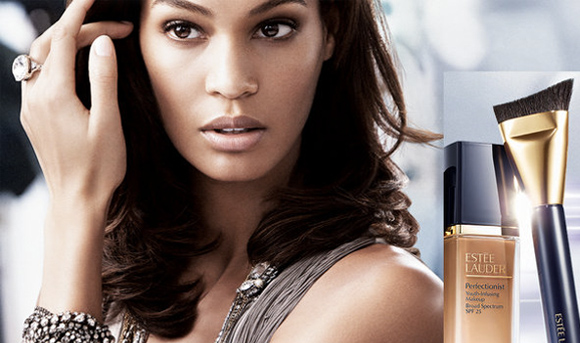 2. Choose Makeup With SPF
If you purchase makeup with SPF already in it, you can eliminate one step when getting ready. Otherwise, after you have applied your moisturizer is the time to apply your sun protection. You should use a minimum of 15 SPF on your face and continue to reapply it throughout the day for best results.
3. A Tip For Your Lips
Your puckers will be in a lot of pain if you forget to protect one of the most important features on your face: your lips. Use a chapstick with a minimum of 15 SPF, and make sure to reapply throughout the day to keep your lips from drying up, which would cause them to become more sensitive to the sun.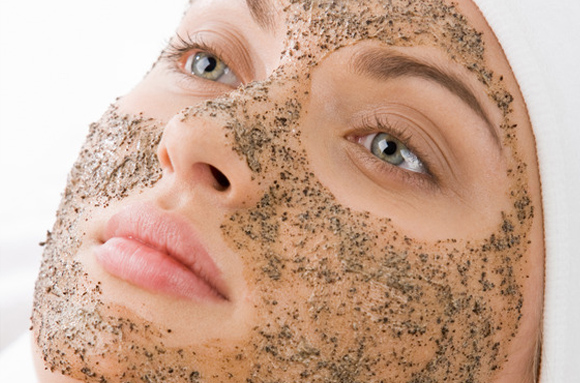 4. Exfoliate In Moderation
While it is a good idea to keep dry skin at bay by exfoliating, you want to make sure you don't over exfoliate. When you exfoliate your skin you are removing a layer that also works to protect your face from the summer's harsh rays. Too much exfoliation and you might start to notice more sun spots and wrinkles than you're used to seeing.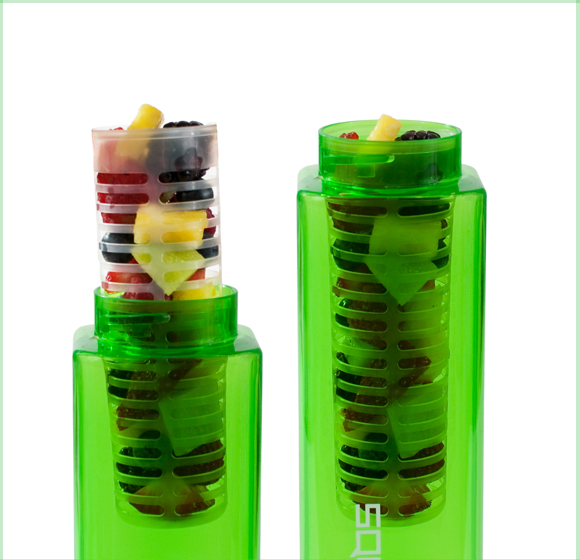 5. Stay Hydrated
Drinking lots of water is important for many reasons: it does wonders for your skin, energy levels and body. And in the summer when the heat is taking its toll, it's even more important to drink the recommended daily amount (64 ounces a.k.a. a half gallon). But if you're tired of boring old H2O, try switching things up by adding fruit to your bottle.
The Square, by Clean Bottle [www.cleanbottle.com] —which was designed by designers from Apple and won't roll if dropped due to its unique design — offers a fruit infuser chamber to easily flavor your flavorless water by tossing in your favorite low-calorie fruit for a healthy and convenient solution.
6. Don't Overwash Your Face
Unlike your hands — which can carry a lot of germs — you don't need to wash your face as much as you might think. Scrubbing your face too much can strip away the skin's protective barrier, and with it goes the oils that help keep things like dirt out and hydration in. When the body realizes it is lacking those necessary oils it works to produce more. Over time, the build-up of oil can lead to breakouts.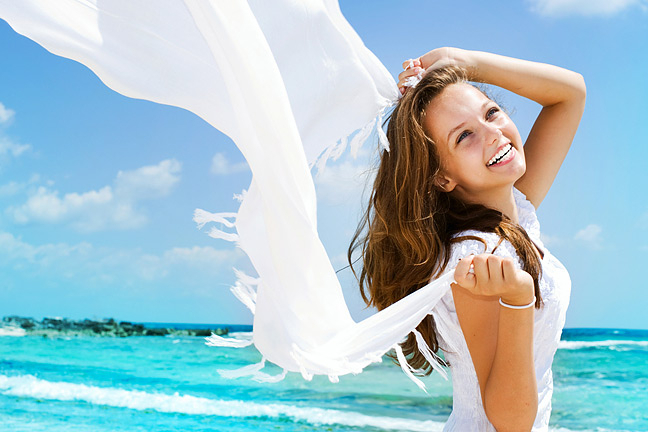 7. Protect Your Scalp
Wearing a hat can be the best protection for keeping your head from getting burnt. But if you're not a hat person, you can always choose to apply sunscreen directly to your scalp by using an SPF spray. Pay extra attention to your hairline, as it doesn't have the benefit of being protected by your hair, causing it to be extra sensitive to the harmful UVA and UVB rays.
8. Apply. Reapply. And Reapply Again.
Many people think that once you've applied sun protection you are set for the day, but that would be wrong. Not only do swimming pools and ocean water quickly remove the sun protection product that promises to be waterproof, but when you are out in the sun, your body sweats causing your lotion to run — and along with it your barrier from the sun. The only way to ensure your sunscreen does its job is to reapply your sun protection to your face and body every couple hours and immediately after you come out of the water.
9. What To Do If You Do Get Burnt
Got raccoon eyes? Aloe-based gels can help ease your pain if you spent a little too much time out in the sun and not enough time applying sunscreen. Some natural remedies include dabbing apple cider vinegar on the affected area, making a paste using water mixed with baking soda, a crushed aspirin or Epsom salt, or rubbing fresh cucumber slices to help soothe the skin.
10. When In Doubt Seek A Second Opinion
You can't have your skin looking its best if you aren't taking care of it. You should be doing routine checks of your face (and body) to see if there are new spots, sun or otherwise on a regular basis. Consult a doctor if you notice any newly formed freckles or changes to your skin. Early prevention is the best cure.
The 10 Best Summer Skin Tips