By Arriel Ginter
Autumn –and the season's finicky weather- is fast approaching. If you're a bride, in the wedding party, just attending a wedding between now and Spring; choosing the proper hairstyle is essential! This season quite a few designers presented various versions of classics and we love the concept. These looks allow for the hair to be controlled, avoiding a lot of hassles that weather can present.  Here are three of our favorite looks.
Tell us- out of these hairstyles, which do you like best? The one with the most comments will be described next week!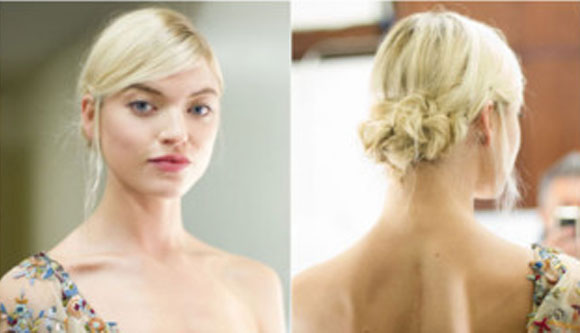 1. Deconstructed Bun:
Buns are elegant and the perfect way to keep hair under control. Going for a piecey look like this from Marchesa Fall 2013 collection adds a playful element to a classic hairstyle.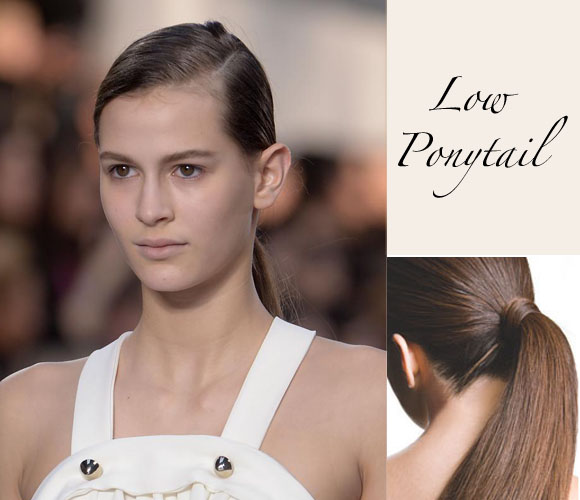 2. Low Ponytail:
Nothing is more simple than a ponytail. It is also a great option for an outdoor weddings. Chloé presented the simplistic look with a severe part, making it more formal and suitable for weddings.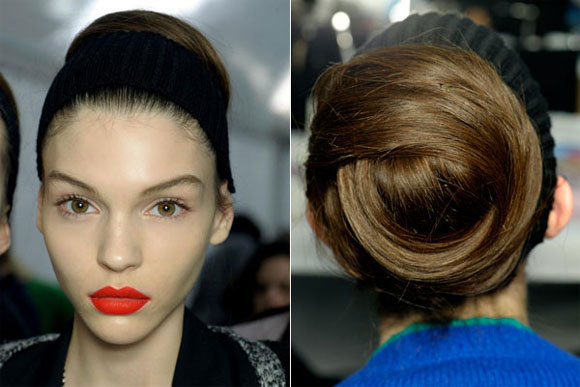 3. Hidden Chignon:
For those seeking a more retro look, a chignon is the solution. The best of vintage updo's, its styling calls for a lot product which equals a long lasting style. We loved the headband added by Nina Ricci!
Cover image:  allure.com/hair-ideas/2013