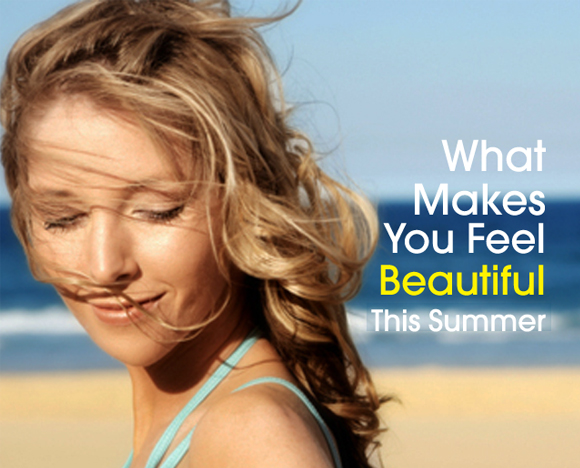 We asked readers what makes them feel most beautiful in the summer.
By Lisa Costantini
There is no denying that summer is a beautiful time of the year. There is something about the warmer temperatures that makes us forget we still don't have that bikini body we thought we would have come June. But since life is more about feeling good versus looking good, we asked a dozen readers to tell us how they embrace their beauty on the inside and out during the summer months. See what they had to say…
"Spending a day at the salon all to myself and coming out with a fresh new style," Hillary, 34 of Dayton, Ohio
"Having a spray tan," Jennifer, 32 of Chicago, Illinois
"A new lip gloss," Laura, 37 of Orlando, Florida
"When I wear my floppy hat to the beach — or around the pool — because not only does it look cute, but it protects my face from the sun. Skin cancer is not beautiful!" Beth, 45 of Peachtree City, Georgia
"Spending time with my kids. Being a mom makes me feel beautiful. I love the summer because they are home from school and we get to do things together as a family," Jill, 28 of Winter Park, Florida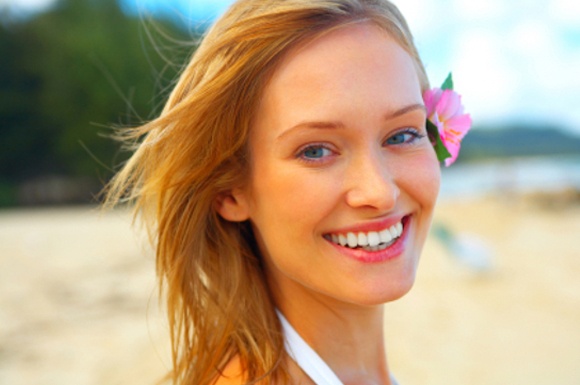 "A manicure/pedicure in some hot fun color like coral or neon pink," Lauren, 22 of Ontario, Canada
"A maxi dress. Something about them just says summer," Jennifer, 41 of Atlanta, Georgia
"Shaving my legs. Just finding the time to do it with four kids running around the house makes that five minutes of alone time special, and beautiful," Shannon, 33 of Arlington, Virginia
"Every time I lather on my mango body lotion it feels like summer. Sometimes I'll put it on in the dead of winter just to trick my body into thinking warmer warm is coming," Kelly, 36 of Dayton, Ohio
"Finding new ways to wear my hair up. It's unbearably hot in Florida in the summer, so trying out a cute new braid or up-do makes me feel cool and beautiful," Rachel, 29 of Tampa, Florida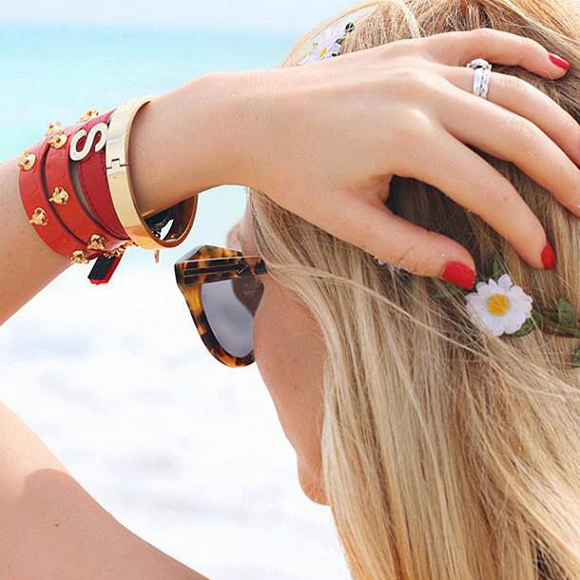 "Sea salt spray in my hair. Even if I haven't been to the beach it makes me feel as if I have," Alyssa, 44, of New York, New York
"A bright lip," Kathy, 28, of Westchester, New York
What Makes You Feel Beautiful?