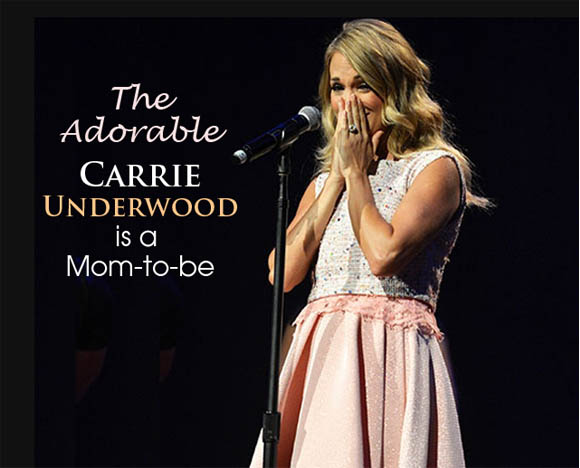 Our favorite country singer broke the baby news earlier this month via instagram. In the photo she posted on September 1st, Underwood's dogs sport t-shirts that read "I'm going to be a BIG BROTHER" and "I'm going to be a BIG SISTER." The photo quickly garnered over 200,000 likes and comments. Underwood married Mike Fisher, 34, in 2010. This will be their first child.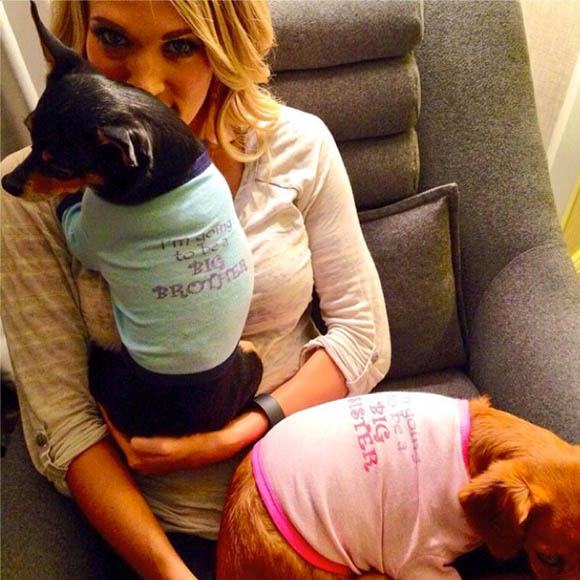 Image Courtesy of Carrie Underwood instagram
Underwood appeared in public for the first time since the pregnancy announcement on Tuesday at the 8th Annual sold-out Academy of Country Music Awards in Nashville where the teary mom-to-be walked the stage to receive a Special Achievement Award. Although the baby bump was less visible in her outfit, it is clear that the country star is pregnant.
We are so happy for the couple. Many blessings and best wishes!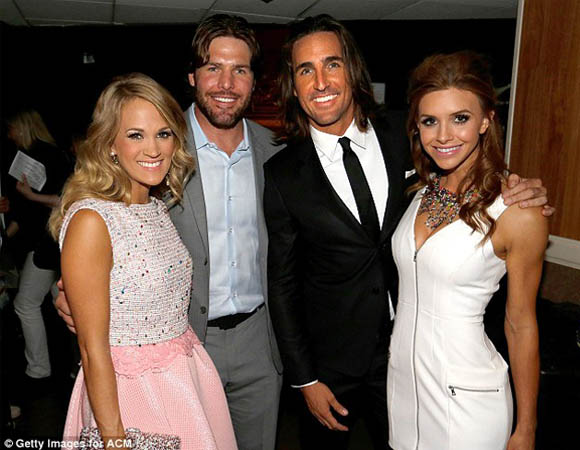 Carrie and her husband (left) with ACM host Jake Owen and wife Lacey Buchanan.
Carrie Underwood is a Mom-to-be