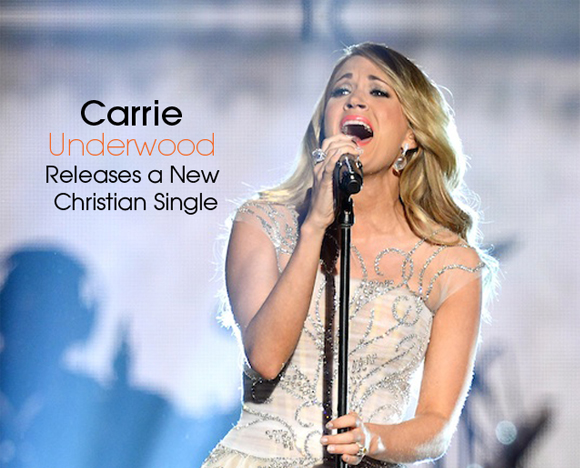 Nine years after her number one song "Jesus Take The Wheel," Carrie Underwood is releasing another Christian country single.  "Something in the Water" is part of her latest album Greatest Hits: Decade #1.  It is a compilation of Underwood's number one songs since her first record 10 years ago. The album will be available in stores December 9.
The inspiring track features the popular chorus from "Amazing Grace."  Underwood told NBC's Today Show that the track is a "joyous, uplifting song about changing your life for the better and waking up and having that a-ha moment and your life being different from that moment forward." We love her message and her angelic, powerhouse voice isn't so bad either.
In the song she says:
" I was all out of hope, and all out of fight
Couldn't fight back the tears, So I fell on my knees.
Saying God if you're there, Come and rescue me
Felt love pouring down from above,
Got washed in the water, washed in the blood
And now I am changed, I am stronger
There must be something in the water"
You can you listen to "Something in the Water" on iTunes, Spotify, or Youtube.
Carrie Underwood Releases a New Christian Single