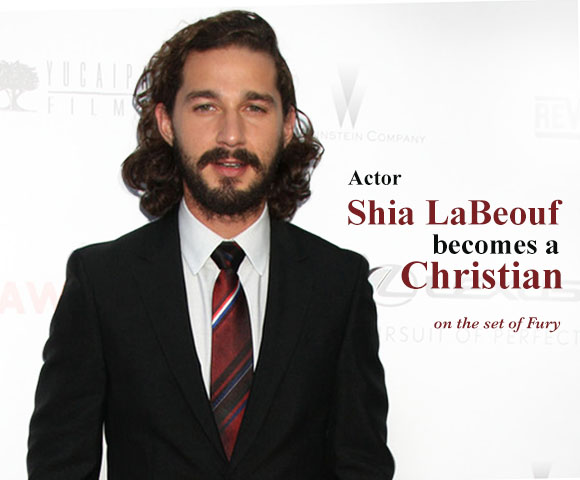 The 28-year-old actor Shia LaBeouf has been recognized by a slew of unpredictable, ruthless characters often known for their oddities and general fearlessness since his debut at age 12. But recently, the actor's made an unpredictable move in his own life following a year of wandering – making the decision to become a Christian.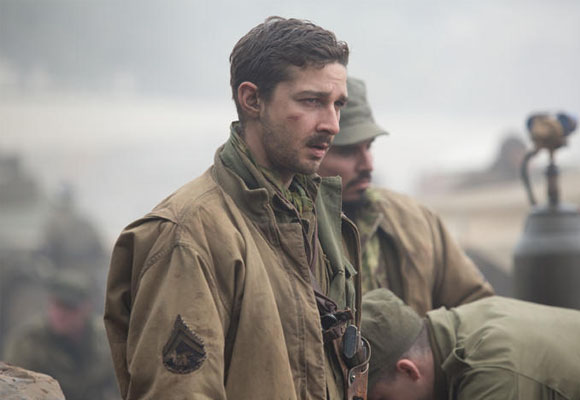 In the making of his most recent film, the WWII drama Fury, LaBeouf played a man of faith for the first time in his career, which spawned relative conversations with costar Brad Pitt, who was raised a Christian, and director David Ayer, who is a practicing one. LaBeouf concluded that "these two diametrically opposed positions both lead to the same spot," he told Interview Magazine.
The actor, whose last year involved a slew of behavior he very honestly calls out as being motivated by his own "existential crisis," made some very honest and profound remarks about his recent upheaval of faith beliefs:
"I found God doing Fury. I became a Christian man…in a very real way. I could have just said the prayers that were on the page. But it was a real thing that really saved me. And you can't identify unless you're really going through it. It's a full-blown exchange of heart, a surrender of control. And while there's beauty to that, acting is all about control. So that was wild thing to navigate."
While many have questioned whether LaBeouf is serious about his new faith and has left his Jewish roots behind, or if he is open to embracing both traditions simultaneously. For now, the young actor's honesty and transparency regarding his new claim as a Christian man is a beautiful testimony of the power of God in the midst of any and every place, industry, and personal story.
Did Shia LaBeouf Just Become a Christian?