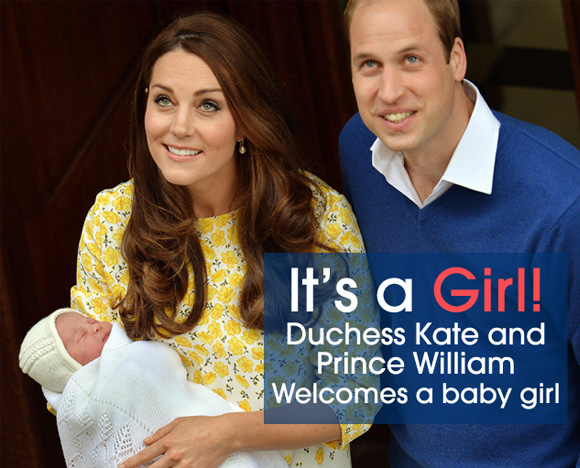 It's a girl, its a princess!! In case you are following the British royal family, you know by not that Prince William and the Dutchess of Cambridge welcome  a baby girl early this Sat. Here is a sequence of events as reported by Dailymail.co.uk.
The Timeline
6am: The Duchess is admitted to the Lindo Wing at St Mary's Hospital in the early stages of labour
6.34am: Kensington Palace inform the media Kate has been admitted to the hospital
8am: Palace sources say the Duchess's birth is 'progressing normally'
8.34am: The royal baby is born at a healthy weight of 8lbs and 3oz
11am: Kensington Palace announce the princess's birth
4pm: Prince William leaves the Lindo Wing to collect Prince George from Kensington Palace
4.15pm: Prince William returns to the hospital with his son so he can meet his new sister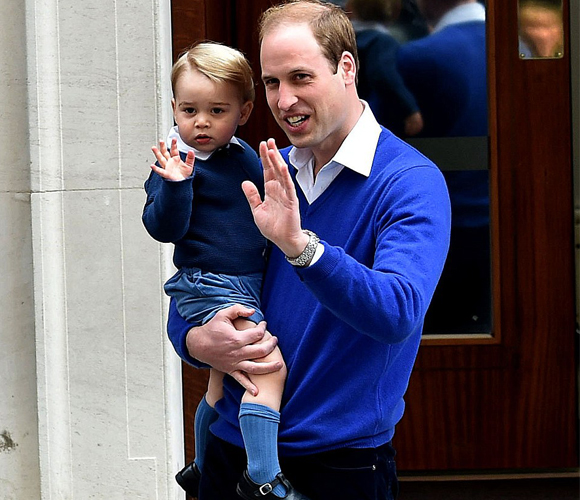 Prince George arrived at the Lindo Wing to meet his newborn sister, offering a timid wave to the gathered crowds from the hospital steps.
The 21-month-old was driven from the family home at Kensington Palace to St Mary's Hospital by his father, Prince William, at around 4pm this afternoon.
After being lifted out of the car and put on the ground to walk, George stretched out his arms to be lifted back up by his father before offering a timid wave to the gathered media and fans.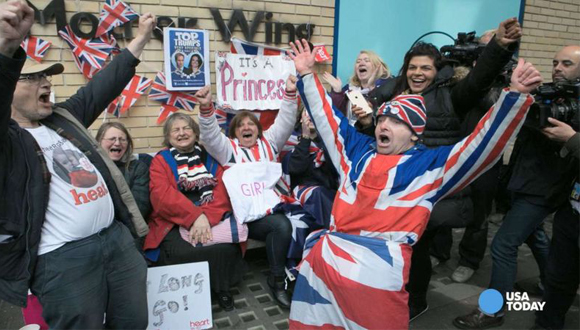 The new princess was born at 8.34am today weighing 8lbs and 3oz less than three hours after the Duchess of Cambridge was admitted to hospital.
Both Kate, 33, and her newborn daughter were said to have been 'doing well' when the news came shortly after 11am today. The baby, whose name is not yet known, will be known as Her Royal Highness Princess of Cambridge.
As he was lifted out of his father's car this afternoon cheers erupted for Prince George who has not made a public appearance in the UK since his own birth in 2013.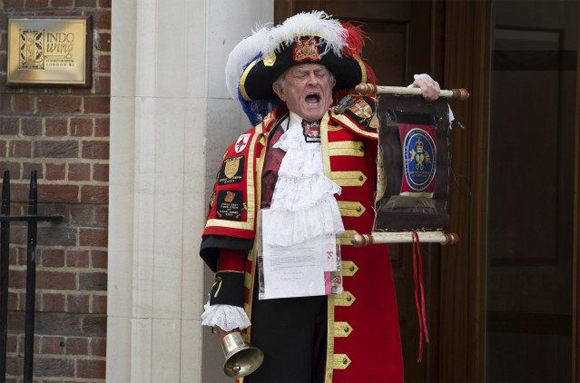 The Royal baby announcement
After walking a few steps holding his father's hand, the one-year-old stretched out his arms to be picked back up by his father before being encouraged to wave to the gathered crowds.
Beaming with pride, William was seen mouthing 'good boy' in his son's ear before giving him a tender kiss on the head. The pair then disappeared behind the hospital doors to reunite with Kate and the new princess in a scene reminiscent of Prince Harry's birth in 1984.
Prince Charles held a toddling William's hand as they walked up the Lindo Wing steps where Diana gave birth.
Read more at dailymail.co.uk
Duchess Kate and Prince William Welcomes A Baby Girl