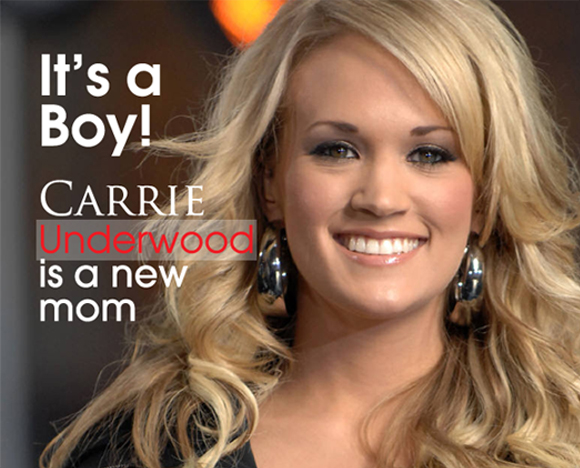 "Tiny hands and tiny feet…God has blessed us with an amazing gift!" Carrie Underwood announced her new born on Instagram, along with an adorable baby hand pic. The boy is named Isaiah Michael Fisher. He was born on February 27.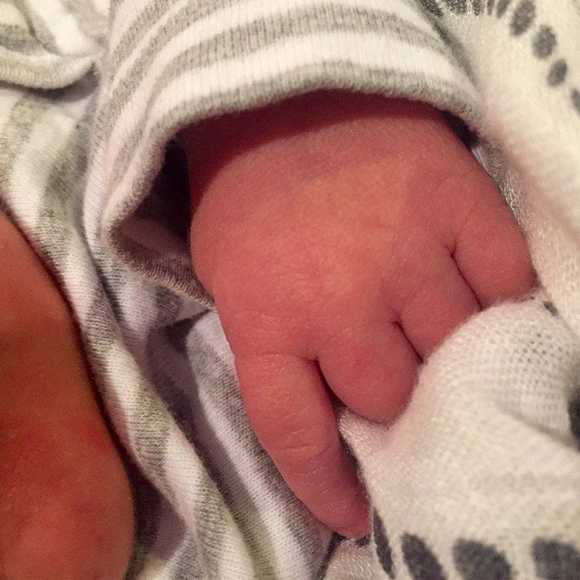 Last month, Underwood gave a sweet update on her pregnancy with funny tweet, her picture balancing snacks on her baby bump. It read, "Pregnancy perk: using my belly as a tabletop for my snacks! Nom nom nom…"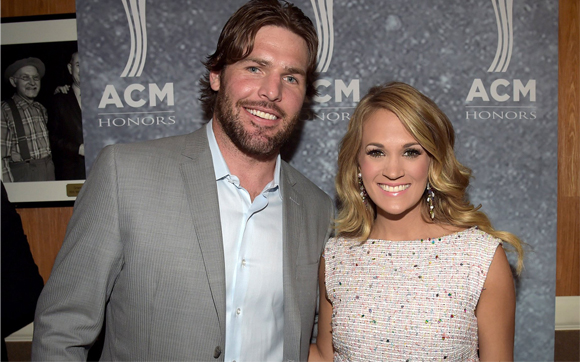 Underwood with Husband Mike Fisher
The country singer broke the pregnancy news via instagram in September 2014. It was a cute photo of Underwood's dogs sport t-shirts that read "I'm going to be a BIG BROTHER" and "I'm going to be a BIG SISTER." Underwood married Mike Fisher, 34, in 2010. This is their first baby.