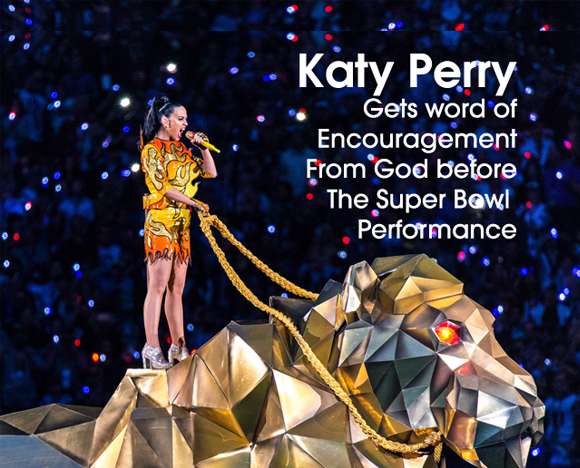 It is true when they say 'train up a child in the way he should go, and when he is old he will not depart from it' (Prov 22:6). When the stakes were highest for Katy Perry, she turned to God for strength.
In an interview with Ryan Seacrest, she explains how prayer and meditation went into her intensive preparation for the Super Bowl half time performance. "It's funny, I was praying and I got a word from God and He says, 'You got this and I got you.' And then I was on top of the lion and a guy, a random guy, just looked on me with a headset that I've never communicated with before and he just looked me straight in the eyes and said, 'You got this.' And I was like, 'Oh, this is God confirming I can do this."
That is not all. Just before the Super Bowl half-time performance, she tweeted this scripture to her 65 million twitter followers: "Today is the day that the Lord has made! I will rejoice and be glad in it," Psalm 118:24.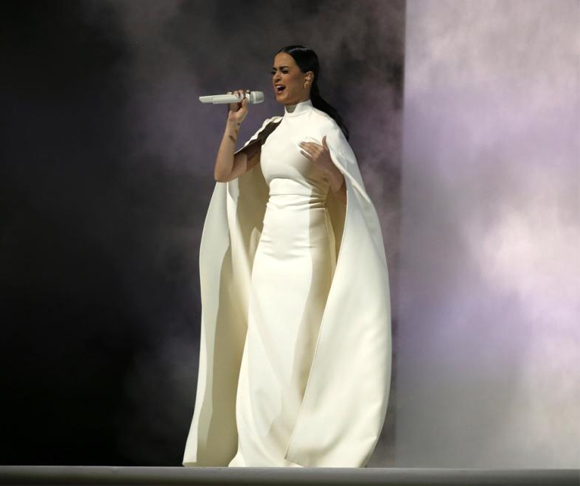 Katy Perry Performs her song 'Grace of God' at the Grammy Awards 2015.
While the pop star has charted more questionable songs and continues to waiver on her stand concerning Christian faith, it is good to know that when it mattered the most, she remembered to turn to God. We also love that the fact that she chose to perform her original song titled 'Grace of God' at the Grammys this year.
Katy Perry Gets Encouragement From God at Super Bowl