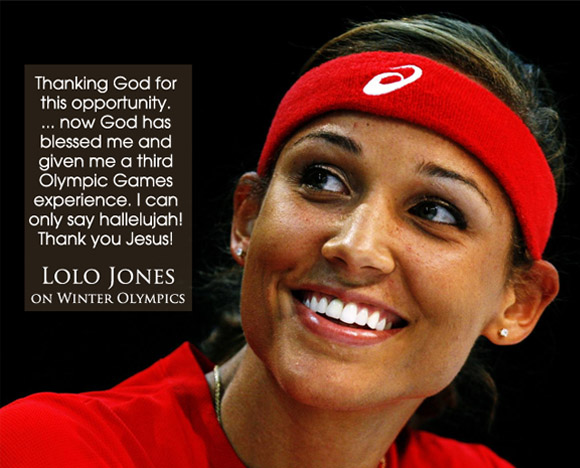 "Thanking God for this opportunity. I didn't make my first Olympic team and now God had blessed me and given me a third Olympic Games experience. I can only say hallelujah! Thank you Jesus! Blessings to my other USA Teammates Lauryn and Elana … and Jaimie and Aja at third. Praying that Lauryn and Elana break history tonight and inspire the world!"
– Lolo Jones Facebook message during Winter games.
While Jones did not win a medal, her teammates Lauryn Williams and Elena Meyers went on to win silver; and Jamie Greubel and Aja Evens took home the bronze medal in the Bobsled competition.
Lolo Jones Praises God at Winter Olympics