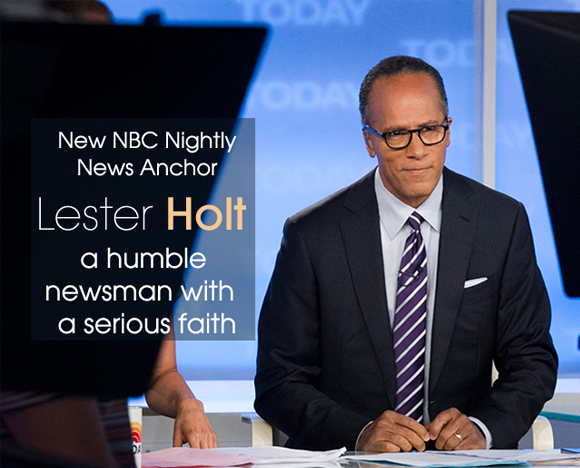 On June 18, 2015, Holt was promoted to permanent anchor of NBC Nightly News, making him the first African-American solo anchor of a weekday network nightly news. Holt is also know for his humble demeanor and Christian faith.
According to an Christianchronicle.org article, after co-anchoring the Sunday morning broadcast, Lester Holt rushes to the Manhattan Church of Christ to attend worship.
After telling the news of the day to millions of viewers on the top-rated show, Holt occasionally leads the fellow members of his congregation in prayer during the Lord's Supper.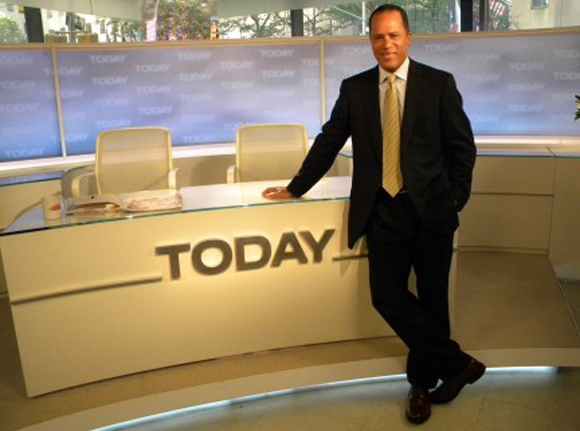 According to Dave Swearingen, an elder at then 400-member Manhattan church, "Lester is a humble and loving Christian — a faithful member of our congregation who doesn't seek attention to himself," he said. "He often helps to lead our worship, and his remarks are always an inspiration to us."
Born in San Francisco, the son of a career Air Force NCO began working in broadcasting as a teenager. He dropped out of college when a CBS station offered him a radio-reporting job. He spent 19 years at CBS before joining NBC in 2000.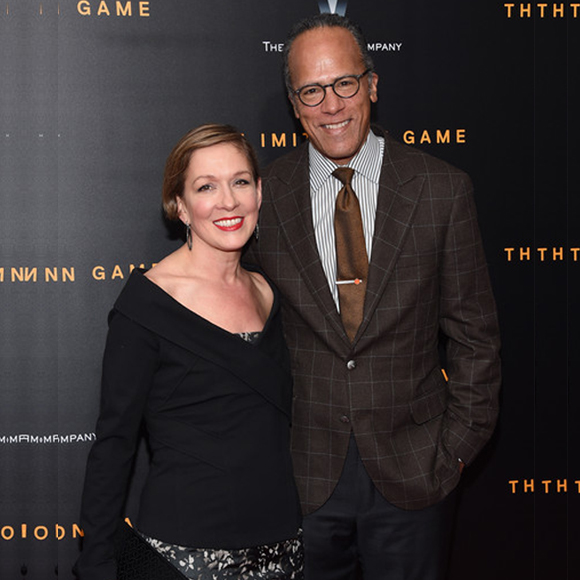 Lester with wife Carol Holt
Holt and his wife, Carol, have two sons, Stefan and Cameron. They live in New York City.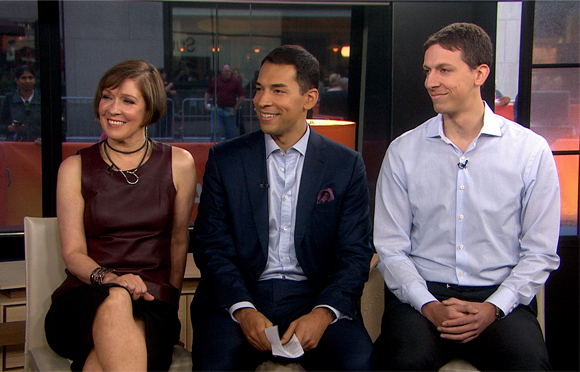 Lester's Wife Carol with sons Stefan and Cameron
NBC Anchor Lester Holt Humble Newsman With Serious Faith