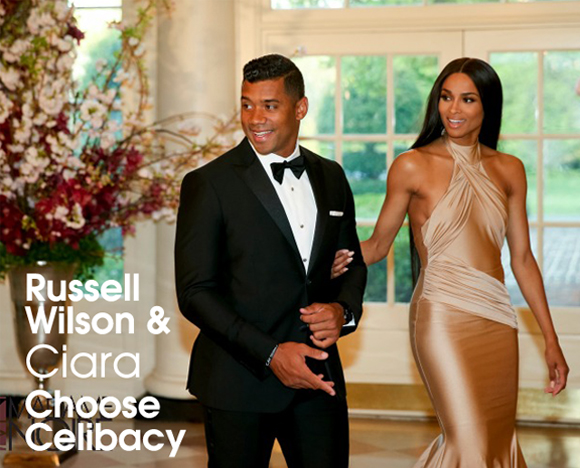 This power duo joins a number of couples who choose to honor God by waiting until getting married before enjoying the  marital bed. According to usmagazine.com, Russell Wilson is an open book when it comes to his faith and now his romantic life. During an appearance at The Rock Church on Sunday, July 5, the Seattle Seahawks quarterback, 26, opened up about the intimate details of his relationship with Ciara.
"I do have a girlfriend, yes, she's a sweetheart," the self-proclaimed "saved" Christian admitted. "She's everything you could ever want, honestly. Funny thing is, I told somebody that that's the girl I wanted to be with before I ever met her. I told somebody, 'I'm probably going to end up with Ciara.'"
When asked about how he moves forward with his relationship while remaining true to his promises to God, Wilson told a story.
"I met this girl named Ciara who was the most beautiful woman in the world, the most kind person, the most engaging person, everything that I could ever want," he explained. "She was on tour and I was looking at her in the mirror, and she was sitting there. And God spoke to me and said 'I need you to lead her.' And I was like, 'Really? Right now?' And he goes, 'No, I want you and need you to lead her.' And I asked her, 'What would you do if we took all that extra stuff off the table? And just did it Jesus' way?'"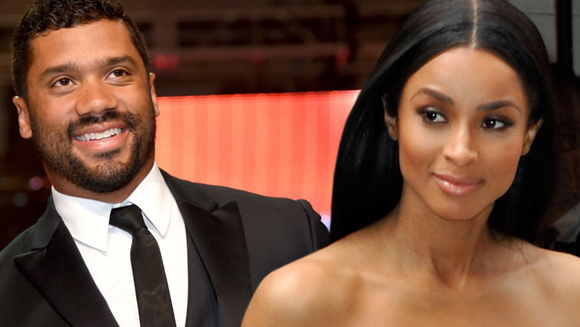 When the host of the talk asked Wilson to clarify what he meant by the "extra stuff," the football star admitted, "Yeah, we're talking about sex… Can we love each other without that? If you can really love someone without that then you can really love somebody… I ain't gonna lie to y'all now. I need y'all to pray for us. Because I know y'all have seen her on the screen now. If there's a 10, she's a 15. Pray for me, keep my mind clear, keep my heart clear."
Wilson went on to talk about the plan he felt God had for them as a couple.
"For me, I knew that God had brought me in her life to bless her and for her to bless me," he said. "We're not going to be perfect, by any means. But he's anointed both of us and he's calling for us to do something special."
See more at usmagazine.com
Russell Wilson, Ciara Choose To Wait