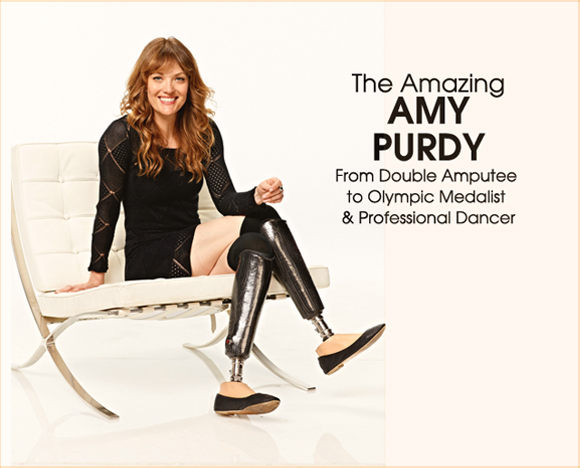 When it comes to against-all-odds stories and human triumph, Amy Purdy ranks among the very top. Having lost both her legs to Meningitis, Purdy has competed in the 2014 Sochi Olympics and was the runner up in ABC's gruesome "Dancing With The Stars" competition. At the Sochi Paralympics, she won the bronze medal in the Snowboard competition.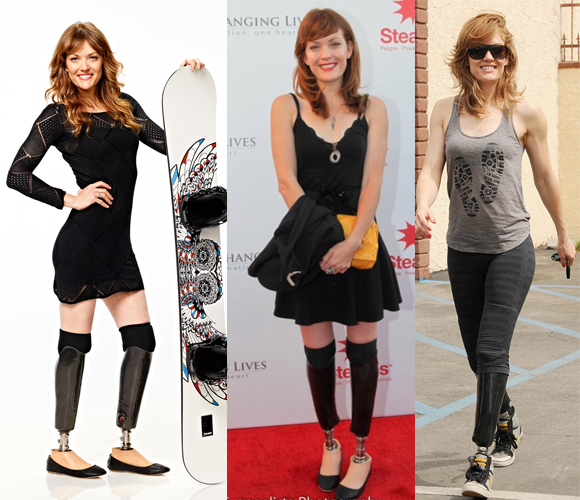 The 34 year old began snowboarding at 15.  At the age of 19, Purdy contracted Bacterial Meningitis, resulting in the loss of her spleen, kidneys, hearing in her left ear and both of her legs below the knee. The doctors told her that she had less than a 2 percent chance to live because the bacteria damage was too advanced. Purdy beat the odds and survived. Two years later she received a kidney transplant from her father. The double amputee now wears the state of the art prosthetic legs that provide great foot function and versatility.
Purdy has become a successful advocate and spokesperson for people with physical disabilities in sports. In 2005 she co-founded Adaptive Action Sports with her boyfriend Daniel Gale.  AAS is a chapter of Disable Sports USA. It successfully lobbied to have snowboarding admitted to 2014 Sochi Paralympic Games. In addition to being active in competitive sports, she is also a motivational speaker, an actress, an author and a clothing designer.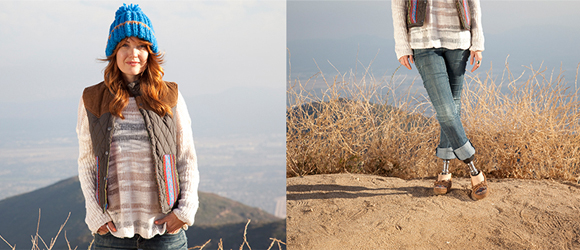 Despite the obvious obstacles Purdy is the shining example of sheer resilience, inspiration, and courage. When it looked like there was no way she could pursue her dreams, she reached deep inside and found new reservoirs. She turned her test to a wonderful testimonial, and where there was no precedent she continues to beat her new path.
The Amazing Amy Purdy: From Double Amputee to Olympic Medalist