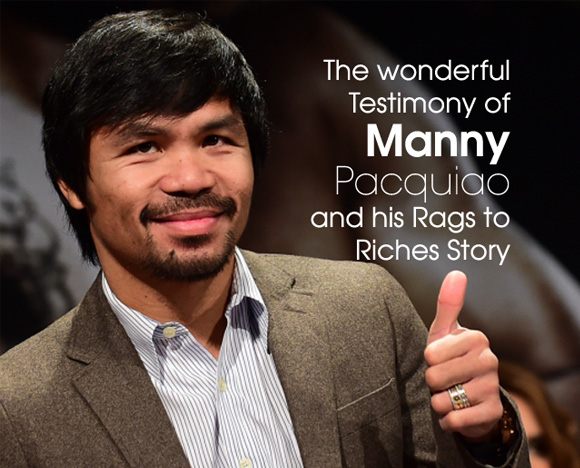 Manny Pacquiao may have lost the Sunday fight against Mayweather but the 36 year old's life story wins the hearts of many. His rise from rags to reaches is one inspiring tale for every kid growing in poverty. It as kind of a Cinderella story that even Hollywood fell in love with. What makes Pacquiao even more special is his passion for Christ. "This is my life's work: to spread the Word," he said concerning his new focus in life.
Last Sunday fight one of the most anticipate matches in history. Worth $300 million, it was dubbed the Fight of the Century. For his part Pacquiao earned approximately $100 million. But it all started with the very humble beginnings. He grew up poor in the Philippines and went to work at an early age to support his mother after his parents separated. "The family … lived on bananas and root crops. They had no rice most of the time. Manny wore ragged clothes. It's hard to imagine that he is so rich and famous today – it is like a dream," recounts his his uncle Sardo Mejia according to various reports.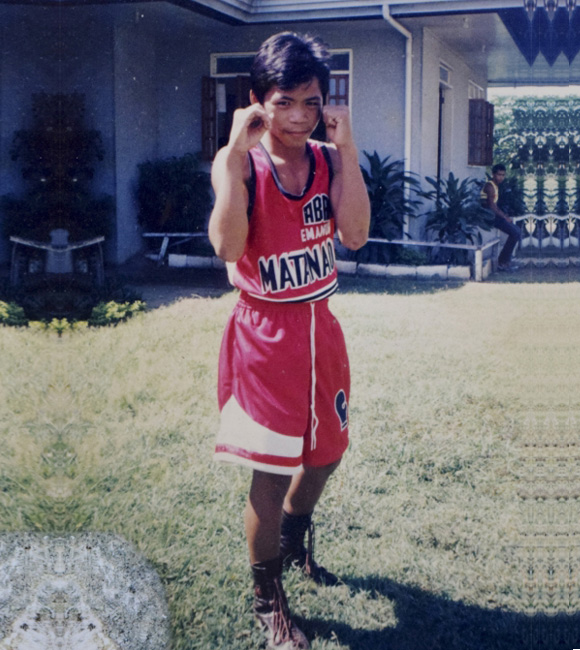 Manny Pacquiao age 12 in the Philippines
Until the age of 10 (1989), Pacquiao had never seen a TV set and had never set foot in a town or city. He lived with his parents, sister and two younger brothers in a single-room shack in Tango, in a rugged landscape of coconut groves, dense jungle and coastal mountains some 31 miles south of General Santos in the Philippines. The boxer – who is reportedly buying a US$12 million Beverly Hills mansion once owned by rapper Sean Combs (P.Diddy) – lived a life of abject poverty.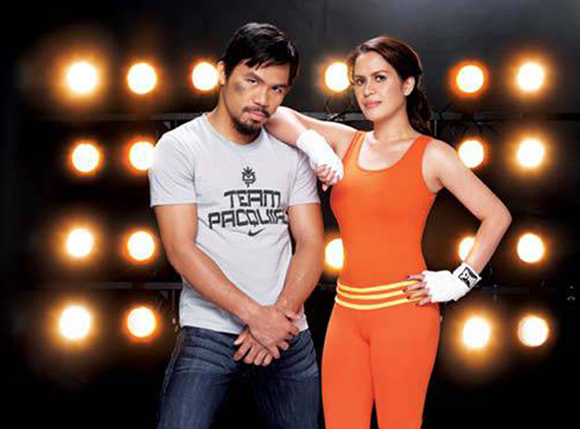 Pacquiao with wife Jinkee, married since May 2000
At 14 he began to fight, rising through the ranks to win 10 world titles. The 4'11 figher, barely met the minimum weight of 105 pounds when he started professional boxing at 16. Over the years, he has badded to his weight and moved from one boxing division to another. He has fought and held 10 championships in 8 different boxing divisions, the most for any boxer in the history of sport.
Pacquiao's Christian Faith Journey
According to the Christian Post report,  Pacquiao was raised Roman Catholic but strayed from the church as he rose to fame in his boxing career. "I went to church on Sunday, but from Monday through Saturday I was in the bar drinking," he told CBN. "I was gambling. Careless words came out of my mouth. I committed adultery. I didn't care."
One day he read a letter that gripped his heart. "I received a letter from my mother saying my sister stopped going to school because I stopped sending them the money. I cried, blaming myself for spending all the money on alcohol."
That same night in 2011, not long after his third fight with Juan Manuel Marquez, God visited Pacquiao in a powerful dream.
"I felt I was melting when I heard the voice of God. It was the turning point in my life. God spoke to me and he told me what He wanted me to do and I had to follow (Him)," says Pacquiao about the dream.
As a result of the power of God's Word, the working of the Holy Spirit in his heart and the compelling dream, Pacquiao surrendered his life to Jesus Christ as his Lord and Savior.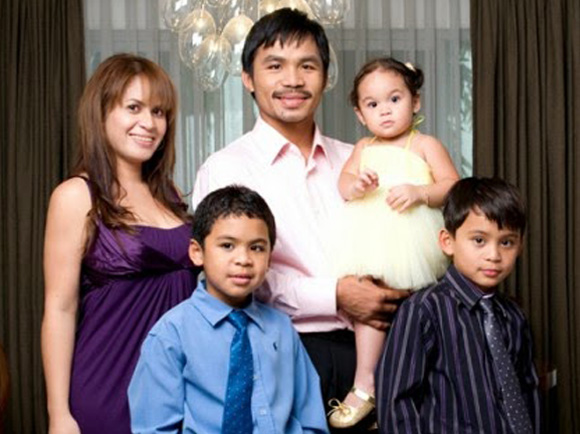 Pacquiao and wife Jankee and their three children
He went on to win a seat in the House of Representatives a few years ago, representing the province of Sarangani. He was re-elected in 2013 to the 16th Congress of the Philippines. Some believe he may be a candidate for president of the Philippines one day.
"The Lord has blessed me [with] everything I have … [my] political career and serving the Lord and being a boxer—and I believe God has a purpose," he told The Blaze. "It is behind my expectation and imagination. I think it's time to proclaim His name, not mine."
"This is my life's work: to spread the Word."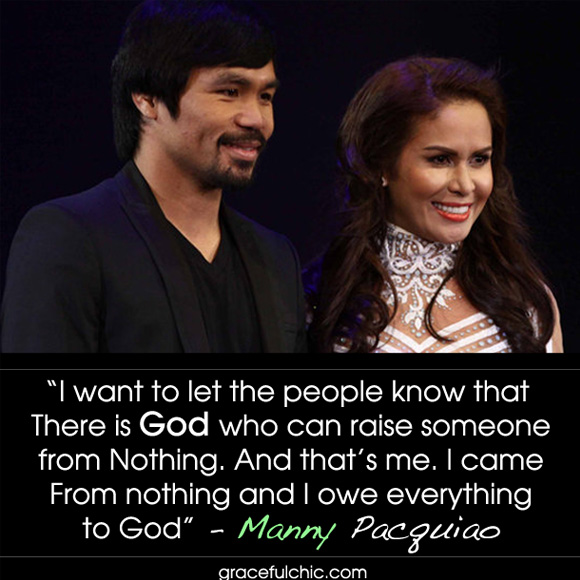 The Inspiring Story Of Manny Pacquiao's Rag to Riches