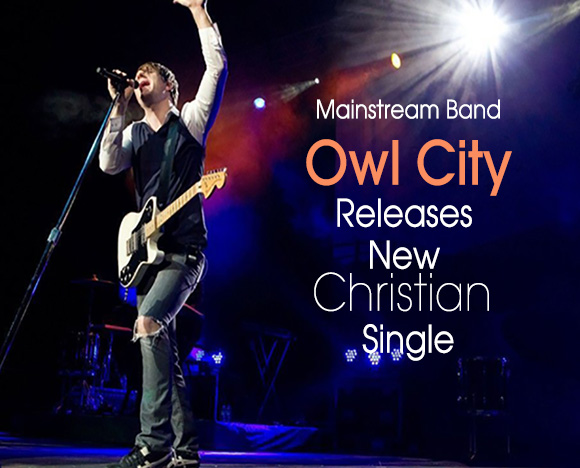 by Hannah Fuller
The world was first introduced to Owl City in 2012 with popular songs like 'Fireflies' and 'Good Time.'  After taking a two-year hiatus to gather inspiration for a new album and decide what direction the band wanted to go, they have released the first single from their new album.
The band, which originated as a major player in the world of secular music, released their single titled 'You're Not Alone,' a song that delivers a strong Christian message.  With lyrics such as 'I'm lost without you, I'll never doubt you,' one would think that lead singer Adam Young was referring to a woman he loved.  However, he is in fact referring to Jesus and his never-ending presence in our lives. The song is a reminder that although God does not promise that life will be easy, he will never leave our side.
When interviewed by radio station Power 88.5, Young says that his inspiration for the song erupted after reading a story on a Sudanese woman who was sentenced to death for being a Christian, making him think how hopeless that woman must've felt.  He then used this story to create a song that reminds all of us that when we love Him whole-heartedly, and give our entire lives to him, He will never forsake us. He always knows exactly what we are going through and has a plan for each of us.
Listen to Owl City's new song 'You're Not Alone' and embrace the lyrical message that despite all of our daily problems, there is hope for each of us and that hope comes from Jesus.
Click here to listen to 'You're Not Alone.'

Top Mainstream Band Owl City Releases Christian Single