The former Disney star Vanessa Hudgens is a big fan of Hillsong church and its worship music. Hudgens who was raised Roman Catholic has had some up and downs in her life of faith including adhering to Atheism.
Recently, in a new interview with the New York Times, actress and singer reveals that since she started dating her fellow actor Austin Butler, her faith has been restored by attending services at Hillsong Church – a Pentecostal that originated from Sydney, Australia. When describing the worship and the Hillsong band, she proclaimed "It feels like Arcade Fire – it's epic like that."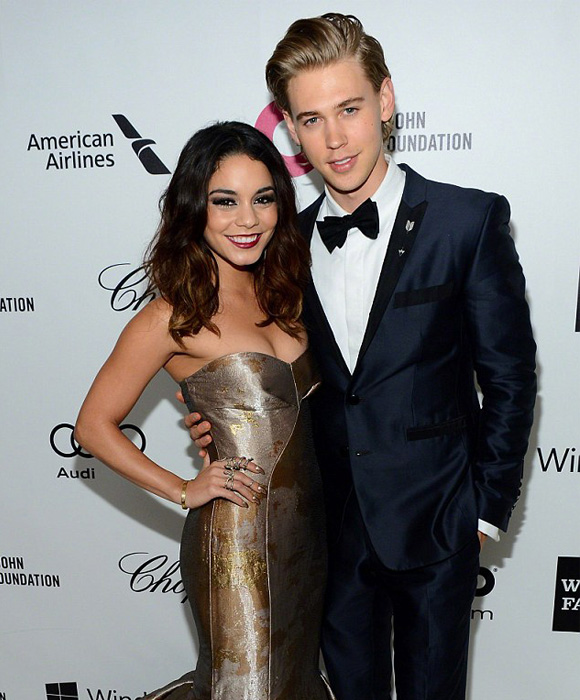 Hudgens with boyfriend Austin Butler
She admits that she loves attending the church because it strongly encourages congregants to have their "own personal relationship with Jesus."
Hudgens and her much published relationship to Ex-boyfriend Zac Efron
The 26 year old actress was introduced to the church by her boyfriend, 23 year old Austin Butler, who also attends Hillsong. In addition to Hudgens, many celebrities regularly attend Hillsong, including pop singer Justin Bieber, NBA star Jeremy Lin, actress AnnaSophia Robb, and model Hailey Baldwin, according to gospelherald.com.
Vanessa Hudgens Loves Hillsong Church Worship