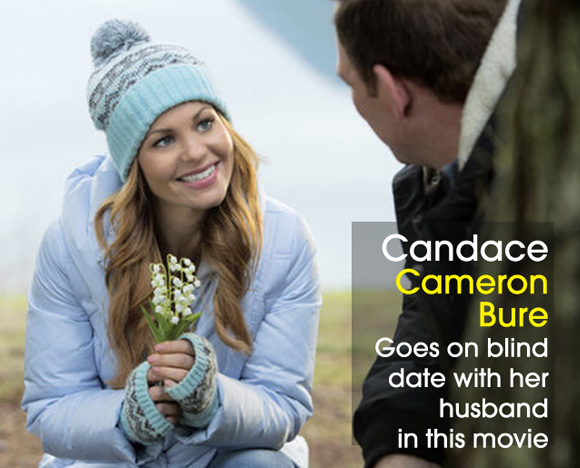 Looking for something fun to watch this weekend? This is one great movie on television that will certainly help you celebrate mother's day while you revive your marriage. "Just The Way You Are" stars the talented Cameron Bure as a busy wife, super mom and professional matchmaker, Jennie Wreitz, whose own marriage is on the brink. She stumbles upon a great idea and an unconventional solution.  Jennie insists her husband Ian goes on a blind date — with her! By rediscovering each other as "newly-mets," they get a second chance to fall in love for the first time all over again.  The movie premiers this weekend, May 9th on the Hallmark Channel.
Cameron Bure is also working on a remake the 90's popular TV Show 'The Full House'. The spinoff show will air on Netflix in 2016 and it will reunite a number of the cast members from the original series.
In addition to acting, Cameron Bure appeared on Dancing With the Stars, she is an author of  three books—the latest of which covers her experience on the ABC show and will be released August 1—and  she is a movie executive  producer in the Hallmark Channel. Candace is a devout Christian, a wife and a proud mother of three.
Candace Cameron Bure In Romantic Movie This Mothers Day