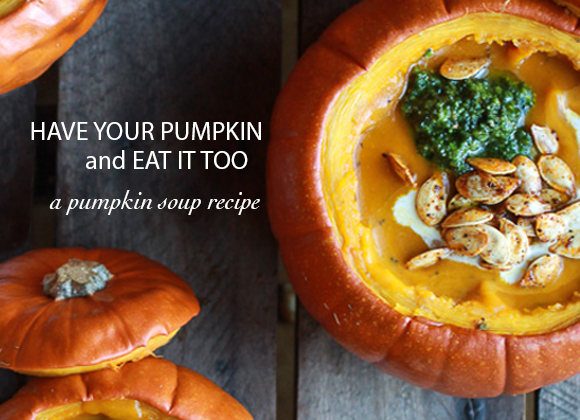 Words | Samantha Davis
Recipe | Lisa Boelman
In October we carved, decorated, and smashed them. Now that November is here, we're baking, blending, and dishing up pumpkins like we're contestants on some Food Network show and the mission was to serve fall hospitality in one bite. Oh, yeah. It's that good. When we heard that you can bake a whole pumpkin, blend the insides into a hot soup, and then serve it in said pumpkin…you can bet we had a few words to say. Yum was definitely one of them.
Our resident Food & Home expert walks you through how to make this super easy pumpkin soup at home. You can even show up at potluck dinners with pumpkin (soup) in hand and enjoy being the brown-nosing house guest we all know you secretly are. Kudos to you, celebrity fall chef.
Ingredients
2 whole pie pumpkins
1 quart vegetable or chicken stock
1/2 cup heavy cream (can substitute Greek yogurt for a healthier option)

1/3 cup maple syrup

dash of nutmeg

salt to taste

heavy cream, roasted pumpkin seeds for garnish

Instructions

1. Preheat oven to 300 degrees. Place pumpkins on a cookie sheet and roast them until slightly shriveled and soft – approximately 60 minutes. Allow them to cool slightly, then slice in half horizontally (this will be your bowl later!). Remove the seeds and pulp; scoop out the meat of the pumpkin and set aside in a bowl.

2. In a medium-sized pot, heat up the insides of the pumpkin that you've set aside. Add the stock and maple syrup until simmering.

3. Mash the big chunks and then transfer the mixture to a blender or food processor and puree until velvety smooth. Add cream and nutmeg, blend again.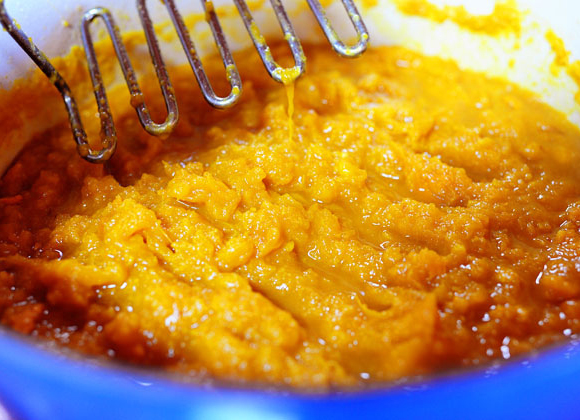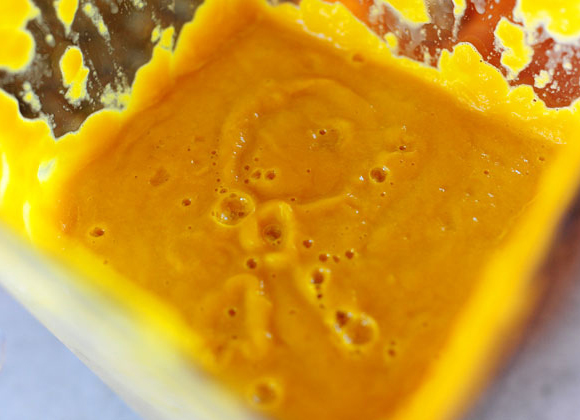 4. Reheat if needed. Then serve in hollowed-out pumpkin halve. Garnish with a dollop of heavy cream and enjoy!

Other great garnish ideas: roasted pumpkin seeds, chives, or pesto (pictured one from halfbakedharvest.com). Enjoy!

Images from HalfBakedHarvest.com. Recipe from ThePioneerWoman.com.
Have Your Pumpkin & Eat it Too:
Pumpkin Soup Recipe