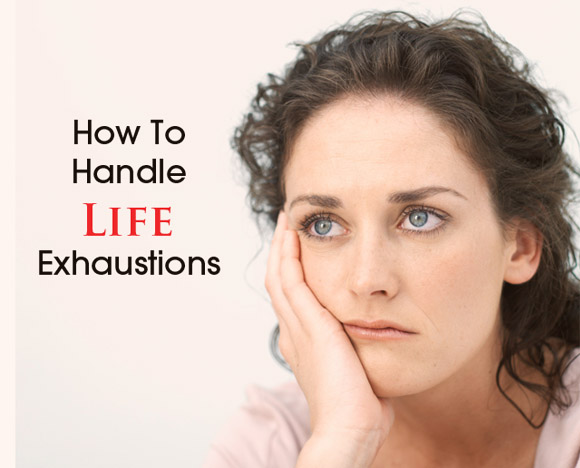 Are you feeling exhausted and overwhelmed? Are you going through a season of frustration or stress? You are not alone. There are days when we feel defeated and overwhelmed. Between demanding careers, complicated relationships, kids and navigating financial problems, life can be exhausting. It is always better to take to control of the situation before fatigue turns into sickness.
You know that you are operating on low on batteries when you
1. You are short-tempered, being snappy and irritable.
2.  You always tired or falling asleep every time you sit down in front of TV.
3.  You lack  excitement and optimism.
4. You are always frustrated
5. Your hope is at the lowest.
Experts will tell you that in order to get back on track, you need to get lots of sleep -8 hours of sleep every night. You need to eat a well balanced diet and get lots of veggies and fruits. While we are on the subject of food, let's not forget breakfast, the food for champions. They will remind you that you also need to exercise and drink lots of water. All of  this is essential. But sometimes the source of life fatigue is even deeper. That is when you need to go what David calls the 'secret place of the most high' (Ps 91:1)
Rejuvenate your inner self
As a people of faith, our number one source of personal refreshment is communion with God. It doesn't have to be a complicated process. A simple prayer, worship and listening to anointed music can do the trick. Reading or listening to scripture will always bring you closer to God.  No matter how stressful the season you are in, maintaining these habits will keep you afloat. As Isaiah puts it "Those who wait on the Lord 
Shall renew their strength; 
they shall mount up with wings like eagles,
 they shall run and not be weary, 
they shall walk and not faint." – Isaiah 40:31
During these times of fellowship with God, be open to hear a word of encouragement. It may come in many forms. A passage of scripture or a text you read in a book or a word you hear from a preacher on tape, video or even in person.
The ultimate encouragement however is hearing God's whisper in your conscience. Nothing beats hearing that personally specific, well-timed word in your inner voice. Just one word from God can change your entire circumstance. It is powerful to lift up any fatigue and heaviness. It can be the difference between night and day.
Life is mired with challenges and obstacles. It may take all your strength to navigate through. When you feel challenges of life start to get to you, remember that "The name of the LORD is a strong tower; the righteous run to it and are safe."
How to Handle Life Exhaustion