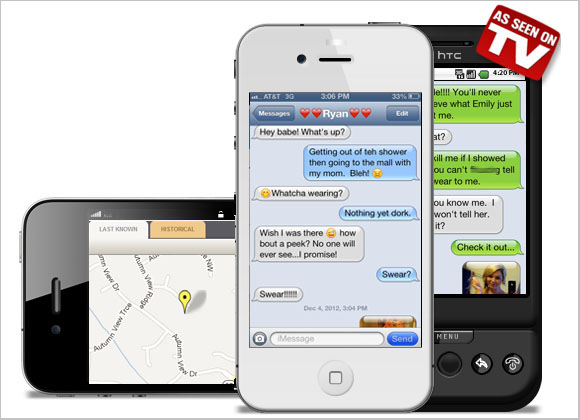 By Andy Kerr – Christiantoday.com
The Smart Shepherd app has been created to allow parents to remotely monitor and control their children's online activity.
Parents can download the app onto their smartphones and use it to remotely monitor real-time activity on their children's phones, including incoming and outgoing calls, text messages, emails, social media activity, pictures and videos viewed, and all internet activity.
Smart Shepherd also provides a panic button that can be installed on the child's phone and used to automatically send a text notifying the parents of an emergency situation. The feature also provides a map to the child's location while simultaneously taking photos of the area and uploading them to the parent's portal.
Dave Wheaton from mix925abilene.com  offered this review:
"If a child is in any kind of danger, they can hit the button, and their phone automatically takes photos of the kid's surroundings. It also sends a text message to every number in their emergency contacts list and alerts authorities… This is amazing and scary at the same time. While there are obvious benefits to having Smart Shepherd, it seems to me that there will be parents that will micromanage – or flat out spy – on their kids, and that just doesn't seem right. If I was spied on every moment of my teenage life, I would still be grounded today.
Another issue I would have is if another kid, a boyfriend or girlfriend, a sexual predator or someone else put this app on the child's phone. Having this technology in the wrong hands scares the daylights out of me."
The Smart Sherpherd is priced at $15 a month. It is also available on $1 for one month trial basis. For more details, visit  smartshepherd.com
Read the rest of Andy Kerr's report here christiantoday.com
And check out the rest of Dave Wheaton's review here mix925abilene.com
New phone app that tracks teenage sexting
Cover image from parentdish.com