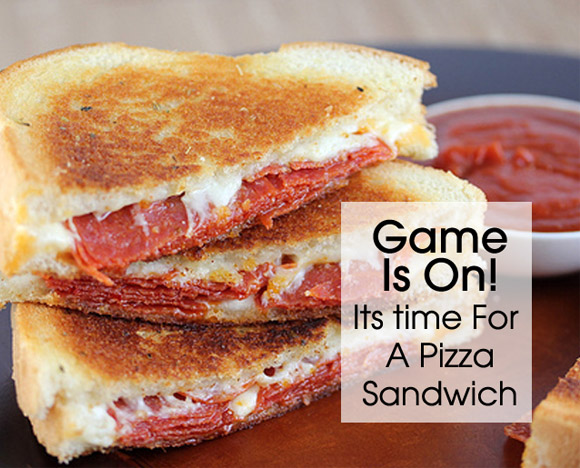 By Lisa Boelman & Hannah Fuller
It's down to the last two teams, the Seattle Seahawks and the New England Patriots! Football is all about close competitive games, good friends, and amazing food.  When you are feeling in a rut about what to make, this sandwich is an easy food to make that all of your friends are sure to enjoy.
Grilled Cheese Pizza Sandwich
Ingredients:
2 slices of bread
2 slices of mozzarella cheese
pepperoni
fresh basil (cut very fine)
pizza sauce
butter
Instructions:
      1. Place 1 Tablespoon of pizza sauce on each slice of bread.
      2. Place cheese slice on top of sauce and then pepperoni, and basil.
      3. Put slices together and butter both side of bread.
      4. Place sandwich on skillet over medium heat and cook until cheese has melted.
      5.  Flip and enjoy!
Superbowl Sunday Food: Pizza Sandwich