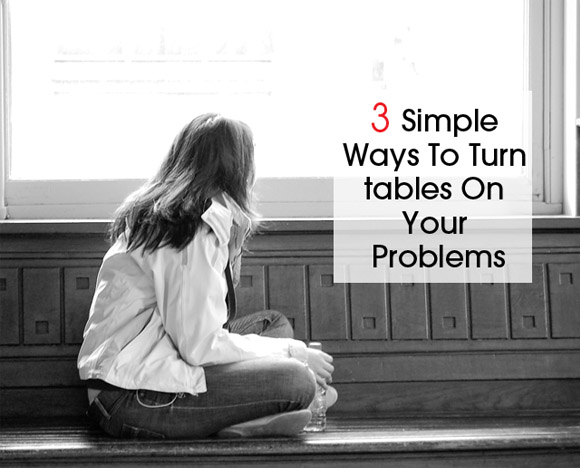 By Tulani Bungane
Have you been walking in hopelessness and defeat lately? Are you in the valley of fear and despair? If your future looks bleak and relief does not seem to be on the horizon, we'd like to help you turn that situation around and get you out of that funk.
Recently, I walked in a crushing pressure of challenges all related to finance. When you are under so much pressure and stress that you loose all appetite, all you want to do is curl up and lay down. During this this time you cannot think straight, all hope is gone. All you can see is disaster and bad ending.
How do you pick yourself up?  How do you break out of that valley? I found that the answer is near and it is inside you, but you may have to drag it out. Here are some simple ways to guide you.
First, set aside time to talk to God about it. It does not have to be very long. One to three hours may just be enough.  Depending on the nature of the problem, you may have to take a day or two and put away food and other forms of leisure such as TV and social media. Fasting helps you remove all distractions so that you can hear God encourage you with a still small voice within your conscience. Fasting does not have to be drastic, you may miss a meal or two or just diet on fruits and veggies. There is a lot to be said for seeking God. All over the Bible you see, David, the Lord Jesus, and many prophets making time to be in the presence of God.
This time can be very therapeutic. It creates an environment where you can speak out your concerns. Best if you vocalize your words.  Be vulnerable and be honest. It is a place to cry and be emotional. If there is anger and frustration, it is time to vocalize that. It is a safe place to open up – God can take it. And even more important, He can give you comfort you as you release your burdens and begin to feel lighter.
Confess the word. After a heart to heart with God, you may begin to see and feel a glimmer of hope. It's time to press on and build your faith. That is when you begin confessing the scripture verses that speak to your situation. Whatever the challenges or frustration, it is covered in the bible.  Healing, finances, relationships, whatever it may be, it is covered by the promises of God in the Word. Search and list all the scriptures applicable to your situation.  Vocally confess them several times a day and watch your faith and confidence grow.
By this time you are in a better frame of mind. Your confidence level in God and his promises is riding higher. It's time to make practical plans. If it is healing that you're dealing with, your practical plan may include coming up with a healthy regimen. For financial problems, it may take negotiating payment extensions, talking to your bank or rearranging your finances. On occasion, when it comes to finances, it may require a long-term solution, such as taking a course in order to earn better income, work extra hours, find a better job, start a small business and sell something in your spare time. Depending on your walk with God, it takes between a day to several days to achieve the breakthrough. Whatever your struggles, give God the time and space to work wonders in your life.
Three simple ways to turn the tables on your problems