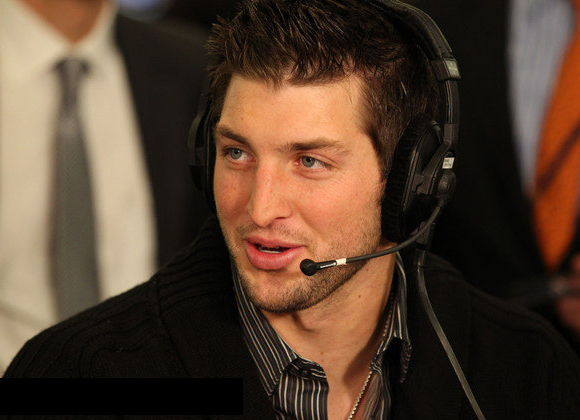 With his career at the NFL uncertain, there will be a bidding war by the networks for Tim Tebow. Nfl.com reports that "No fewer than three TV networks are interested in hiring former Denver Broncos and New York Jets quarterback to be part of their college football TV coverage next fall, according to thebiglead.com."
ESPN, CBS Sports and Fox Sports have all expressed interest in Tebow joining their broadcast team. Thebiglead.com also reports that ESPN already has a show set in place for him on its new SEC Network.
While Tebow has found is difficult to land an NFL job, its good to know that TV networks are prepared to go into a bidding war over him. Goes to show, you can't keep a blessed man down.
TV Bidding War For Tim Tebow Brewing