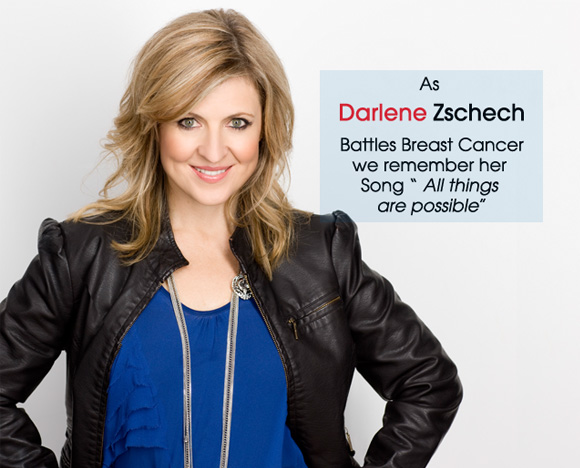 Please remember Darlene Zschech in your thoughts and prayers. She was recently diagnosed with cancer. She made the announcement via her blog: "On Wednesday, December 11, at a routine mammogram, the doctors discovered that I had developed breast cancer. Since then, it has been a whirlwind of appointments, scans and surgery."
Zschech (age 48) is a former worship leader at Hillsong Church. She well known for her songs such as "Shout to the Lord" and "All things are possible". She and her husband Mark are senior pastors at Hope Unlimited Church in New South Wales, Australia. They have three daughters.
She continues to say, "It brings me no end of comfort to know that you will be praying for my swift recovery. Let's stand together and pray for ALL of those walking through such challenges at this time. Praise God that His name is GREATER than anything we are facing!!!"
We pray for her speedily recovery.
We Pray For Darlene Zschech As She Battles Breast Cancer