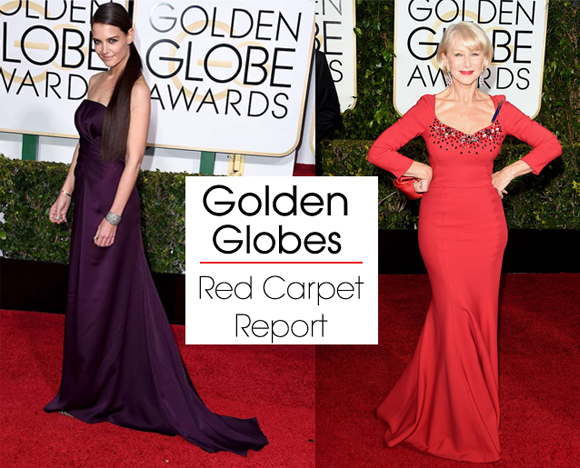 By Arriel Campbell
Every industry has huge moments through out the year. For fashion it's Spring and Fall fashion weeks and our personal favorite- award season. Celebrities and Hollywood's elite emulate their personal style through bold, beautiful, and sometimes-questionable red carpet fashion choices.
While the 72nd Annual Golden Globes fashion did cause us to raise a few eyebrows, overall the night was full of glamour. The non-trend trend seems to be in full force for this red carpet, as there was not the presence of a distinct color, shape, or design element being worn by multiple stars.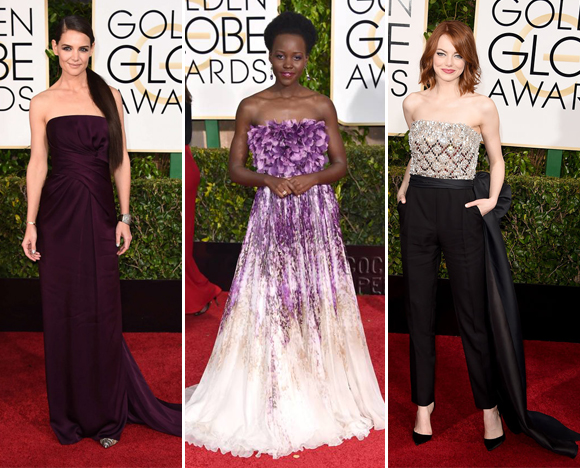 Quite a few stars took our breaths away.  Lupita Nyong'o  begins at the top of the list, debuting a hand sewn one of a kind from Giambattista Valli House of Couture. Others like Sophie Hunter made our list due their bold non-conventional choices, who knew red white and blue could shine so early in the year? Emma Stone , another fashion icon evolving every moment, took a fresh approach with an elegant jumper –  you have to see that bow!
We're excited for what else is to come from Hollywood for the rest of the season. Check out our complete list of favorites from the night below – did the looks you loved make the list?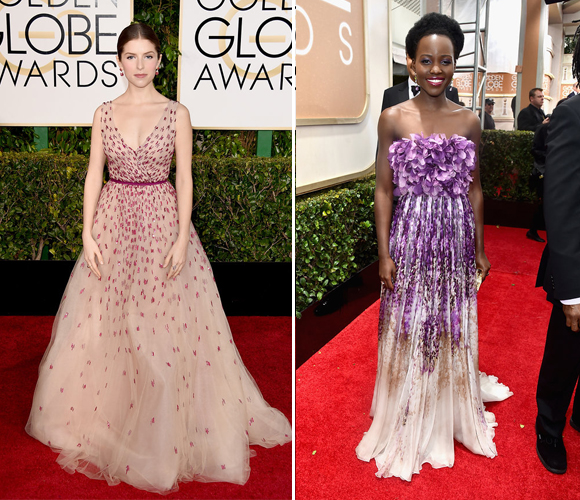 Anna Kendrick in Monique Lhuillier   &   Lupita Nyong'o in Giamattista Valli Haute Couture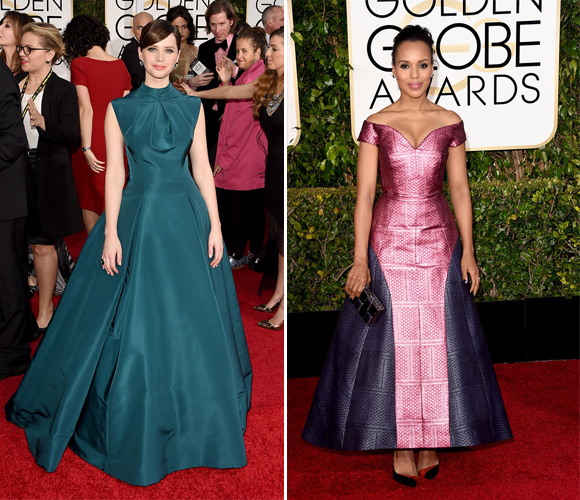 Felicity Jones in Dior Couture     &    Kerry Washing in Mary Katrantzou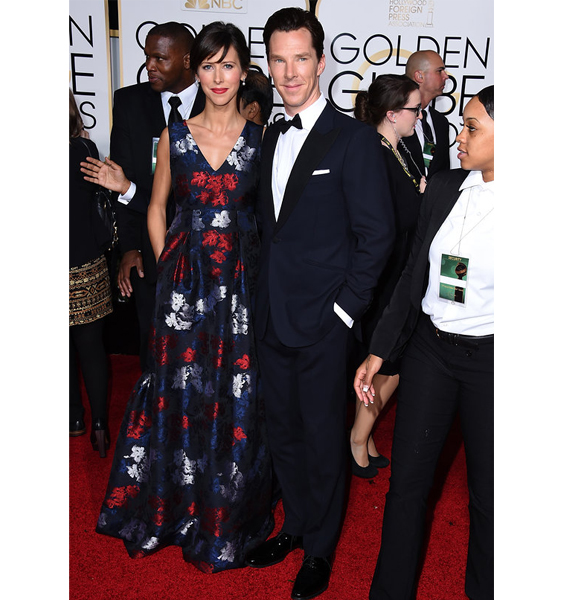 Sophie Hunter in Erdem
Emma Stone in Lanvin     &     Reese Ritherspoon in Calvin Klein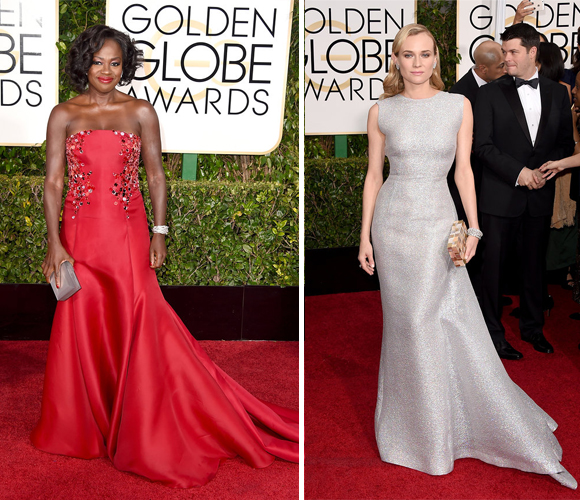 Viola Davis in Donna Karan Atelier    &    Diane Kruger in Emilia Wickstead diane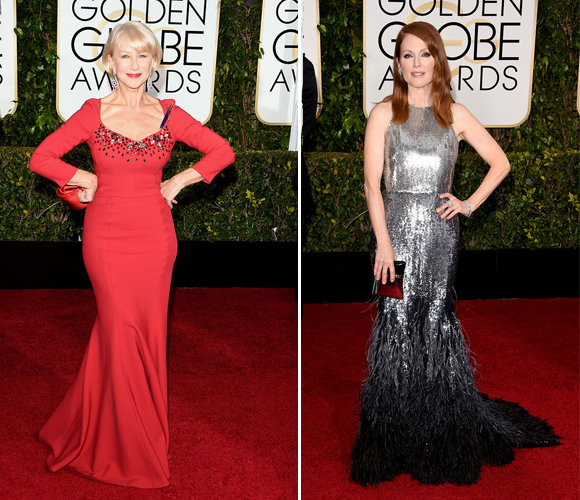 Helen Mirren in Dolce & Gabbana    &    Julianne Moore in Givenchy Haute Couture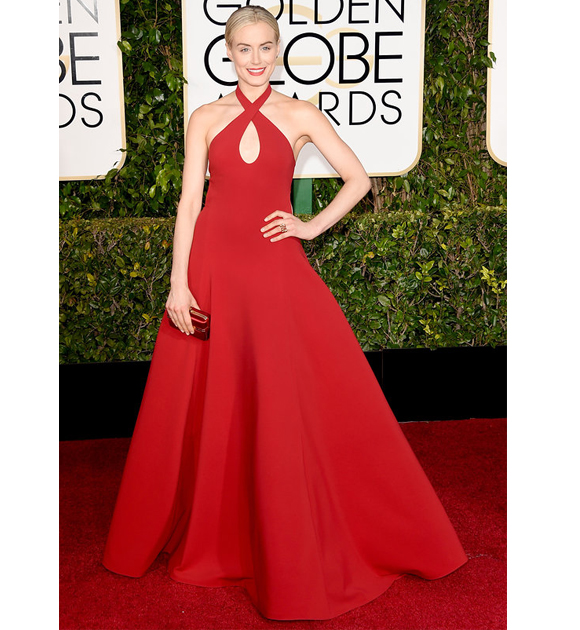 Taylor Schilling in Ralph Lauren Collection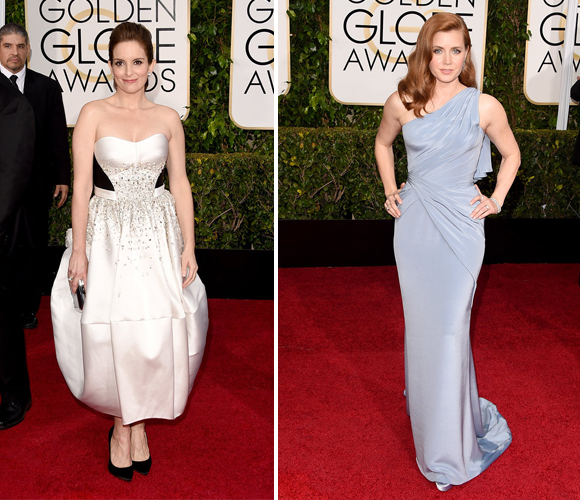 Tina Fey in Antonio Berardi   &   Amy Adams in Atelier Versace
72nd Annual Golden Globe's Red Carpet Report
Images Source: Vogue.com