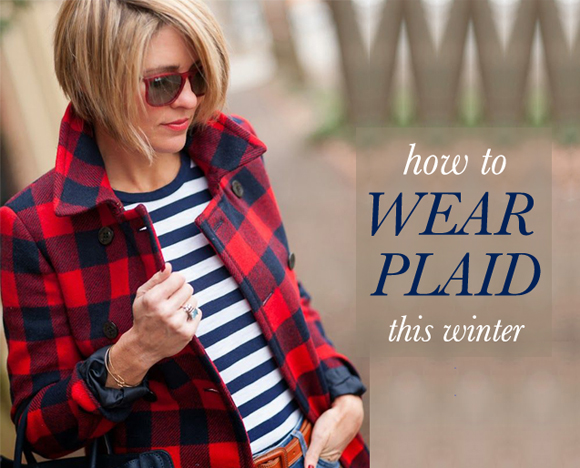 By Samantha Davis
Now that temperatures are plummeting and layers on layers are all a girl can do to keep from freezing, it's extra important that every item I wear keeps me cozy without jeopardizing style.
Want to know the best-kept secret in cozy fashion? Plaid.
No longer reserved for lumberjacks and camping aficionados, you can find plaid in a myriad of colors, scales, and items. Pick your favorite (or a few) and start working that cozy-fabulous thing you do, girl!
First: How to Pick a Plaid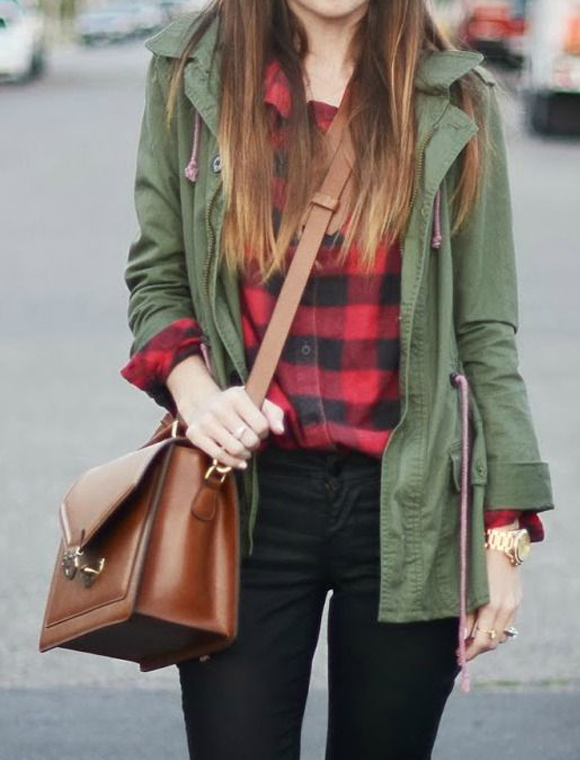 The most important thing about picking a plaid is that you just plain like it. Sure, you want to pick a color scheme that complements your coloring and your wardrobe. It goes great with your winter coat and, wow, how it plays off your hair color! But regardless, you have to gravitate towards it. You have to want to wear it. If you're wondering whether or not to buy that royal blue and kelly green plaid scarf you keep staring at, use The Cute Boy Rule. Chances are that if you can't stop thinking about it, you should probably just go for it. Yeah, there are practical reasons to consider too (like if it fits into your budget and if it will add value to your closet), but it's more about chemistry than rocket science if you know what I mean.
The Plaid Flannel Shirt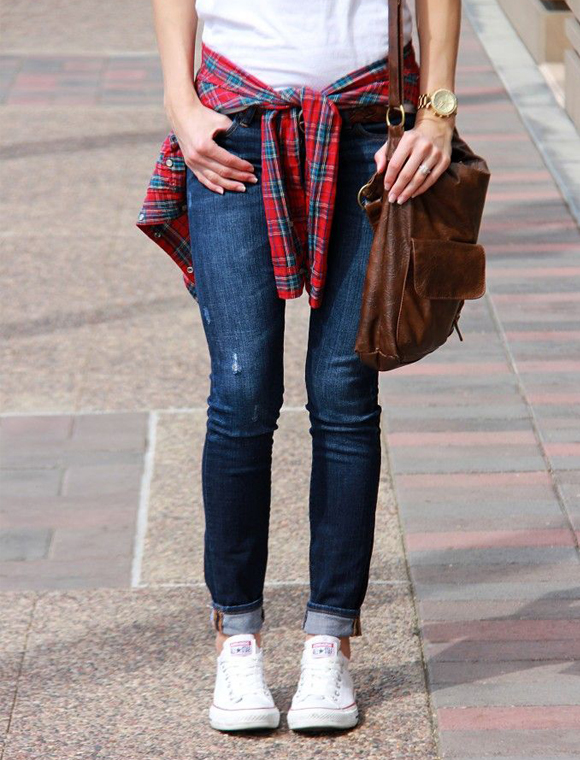 If it's boxy, kind of stiff and makes you feel like you're headed to the construction site when you wear it, it's best to keep this guy in the casual realm. Tie it around your waist when you're running errands or hanging with friends. You'll be seconds away from an extra layer of warmth too–it's ready when you are.

The Chic Plaid Blouse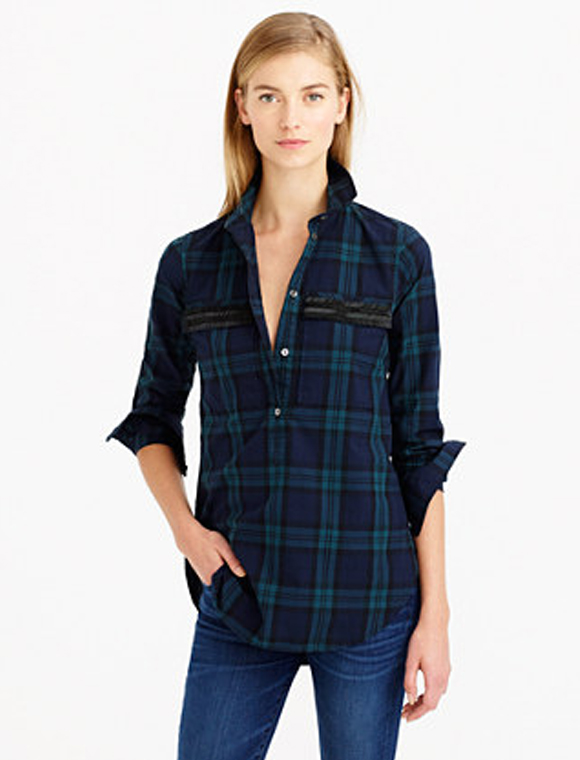 If it's drapey and more fitted, then it's perfect for the office or date night. I love this look with a statement necklace. You'll look fabulous and be comfortable. Wear with jeans and boots and you can't go wrong.


The Plaid Scarf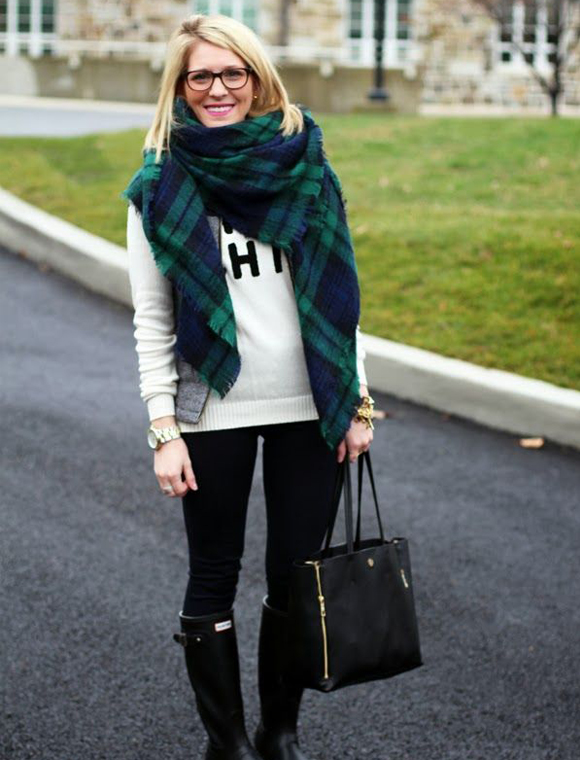 This is my favorite way to wear plaid. It's low commitment and cost effective. If you're a slow adapter to plaid but want to still try it, go for a scarf! Wrap it around your neck until it forms a cozy bundle or leave it long and draped over your neck and shoulders under your coat. There are tons of ideas on Pinterest you can give a whirl!


The Plaid Vest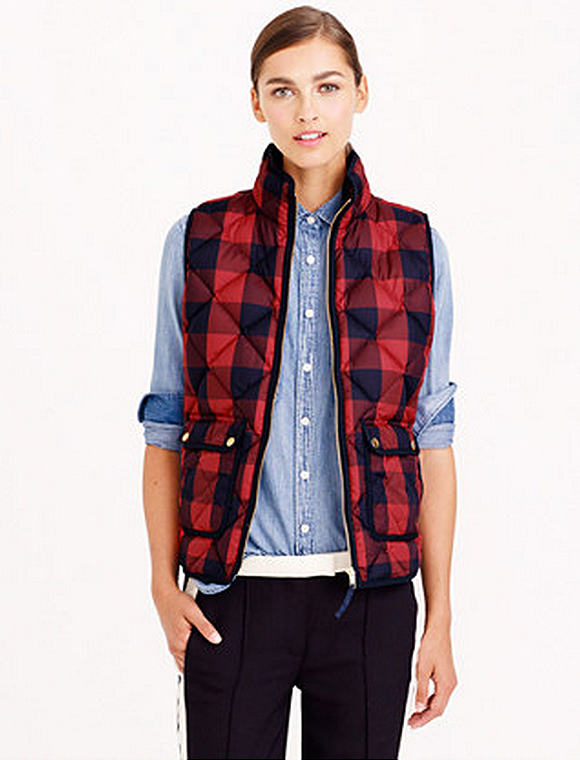 Regardless of where you lie on the scale between fashion-savvy and intense outdoorswoman, there is a vest out there for you. A vest looks great over casual layers and it gives a surprisingly preppy vibe that you might like. Wear it with a parka and a neutral henley or blouse.


The Plaid Jacket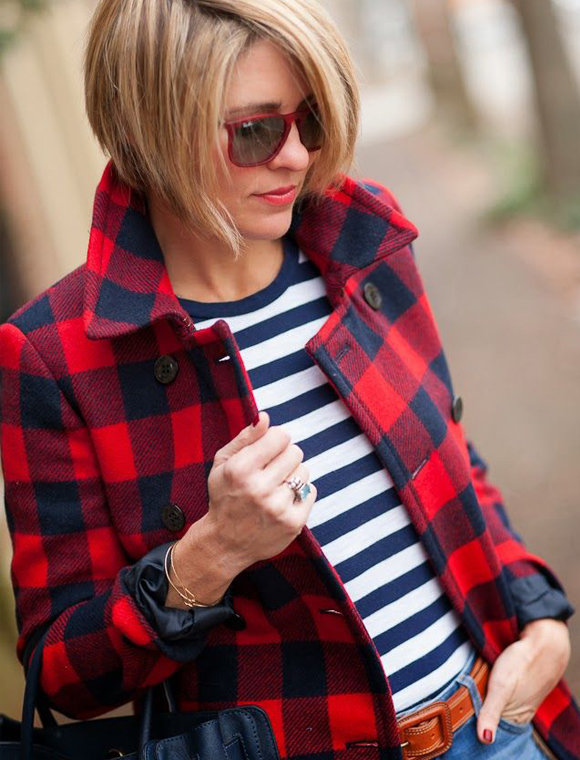 This is the boldest move of all but has a great payoff in the style department. If you don't have a closet full of lots of vibrant and crazy prints, then this is for you! It's best with a neutral or monochromatic wardrobe and will get you loads of complements. There are lots of options out there, so make sure you get a girlfriend's opinion first!


However you choose to wear plaid this winter, I know you will rock it. Just layer up, experiment, and tweak it until it works for you!


How to Wear Plaid This Winter is a style guide written by Samantha Davis. You can follow Samantha on Instagram or Twitter as @stylemediator.