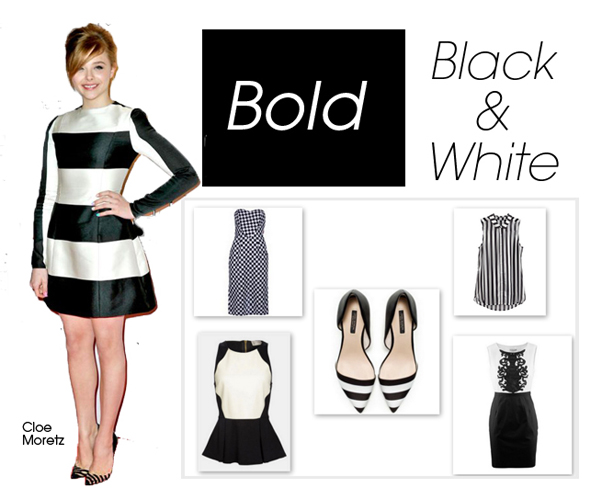 By Jessica Sleiman
Spotted: Black & White
Spring is one of the most colorful seasons of the year!  This year ,however, you'll be noticing a more bolder look in the form of black and white. Stripes, polka dots, floral, and checkerboard patterns help to create simple, yet attractive looks. Besides the fact that these colors work year-round, they are simple enough to wear casually, have a clean and professional feel for business attire, and also have that flirtatious edge for a night out. Even celebs are taking the trend on, it's been all over red carpet events.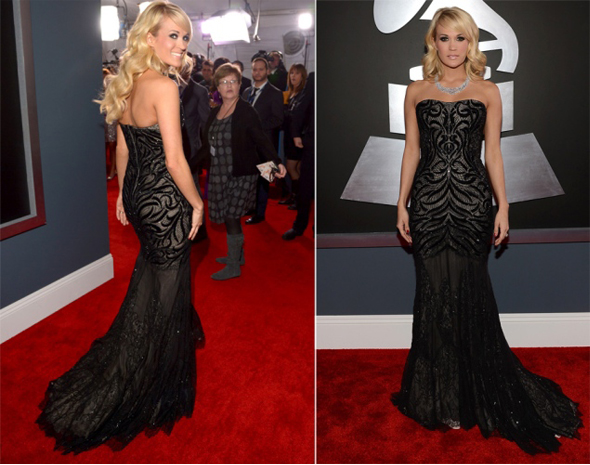 Black and white was also popular at the red carpet's this year, as we can see with Carrie Underwood's black, Roberto Cavalli dress with white undertones.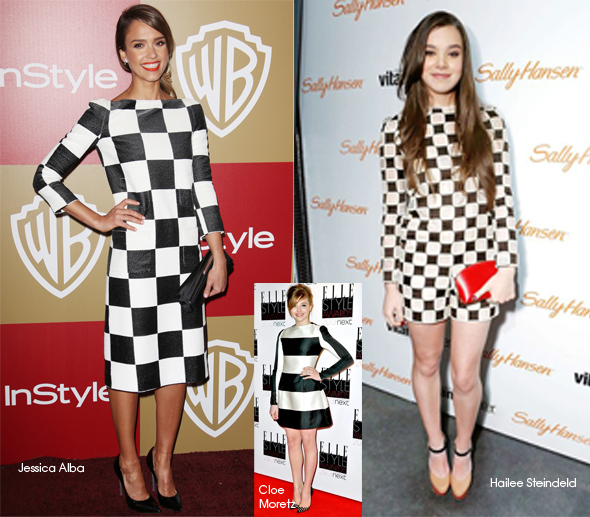 At a Golden Globes after-party last month, the always fashion-forward Jessica Alba pulled off a Louis Vuitton checkerboard dress. She reaffirmed our thoughts that black and white can be appealing for the winter or spring. Other than the hot, red lipstick, she kept it simple with black pumps and a black clutch. Also, we love Hailee Steinfeld and Chloe Moretz play on the color trend. Their  bold choices are fun , yet sophisticated.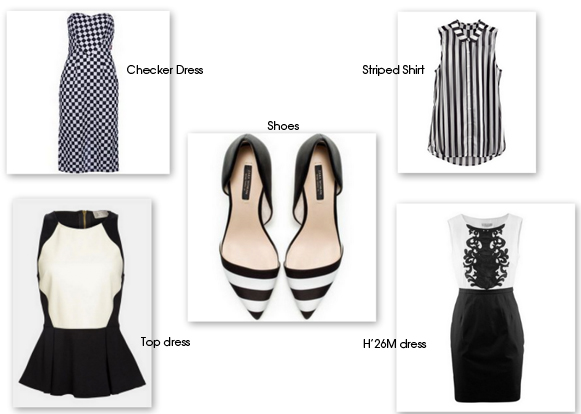 Get the Look!
Emulating the black and white trend is simple, chic, and easy.
For a more professional, business-casual look, we recommend going for a more conservative piece like the black and white dress with embroidery. The bodice embroidery is complimentary and the definition of chic. For the wow effect try the vintage checkered dress!
Dress; $49.95; www.hm.com
Dress; $115; www.farfetch.com
We believe everyone should have some stripes in their wardrobe. You can pair a black and white striped blouse with black or white pants, jeggings, or tuxedo pants. Keep it simple with a black blazer and small clutch, but don't forget some hot pink lipstick to complete your look!
Top; $24.95; www.hm.com
Top; $56; www.nordstrom.com
Finally, make an all black outfit pop with these bold shoes. The vertical stripe pattern is amazing!
Shoes; $80; www.zara.com