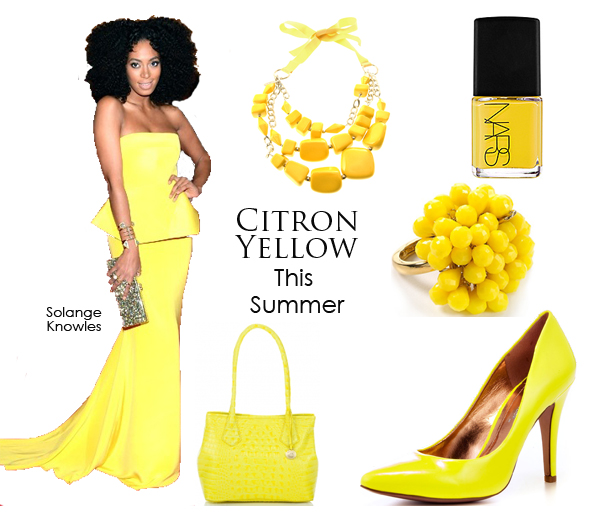 By Erica Cho
Citrus fruits are proving to be a fine inspiration for spring/summer colors. Joining in on tangerine's fun is citron yellow. The brightness of the yellow can vary into near neon, which is another hot fashion color for the season.  With citron yellow, you know you've got your trends covered.
Citron yellow was spied on the runway among collections by Jason Wu, Oscar de la Renta, and Elie Saab. In an uncharacteristic move for spring, Jason Wu heavily showcased grays and blacks in his designs. Yet, he spiced up his monochromatic outfits with bursts of citron yellow.  Why not follow his lead by wearing dark tones and providing contrast with a citron yellow purse or necklace?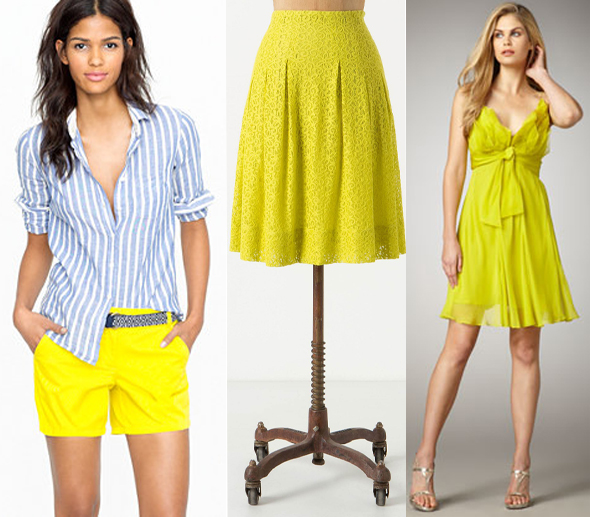 Besides using this sensational color to brighten up an understated look, citron yellow can be paired with another brilliant color, such as turquoise. As with neons, don't be afraid to go bright on bright. Mixing shades from opposite color families does wonders, and with both colors working the florescent factor, all eyes will be on you!