#####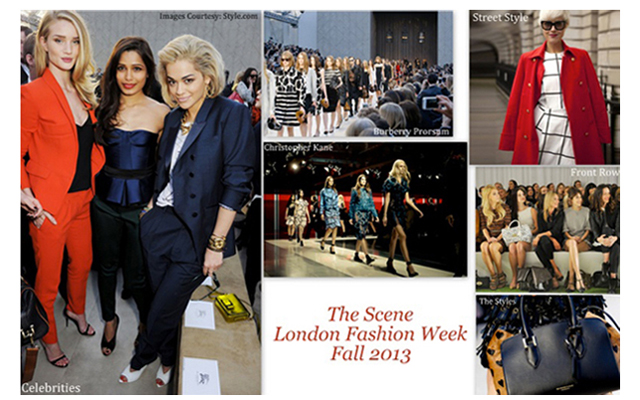 London Fashion Week
By Arriel Ginter
London Fashion Week kicked off on February 15th.  At Graceful Chic, we have covered the interesting, influential, and of course our faves!
#####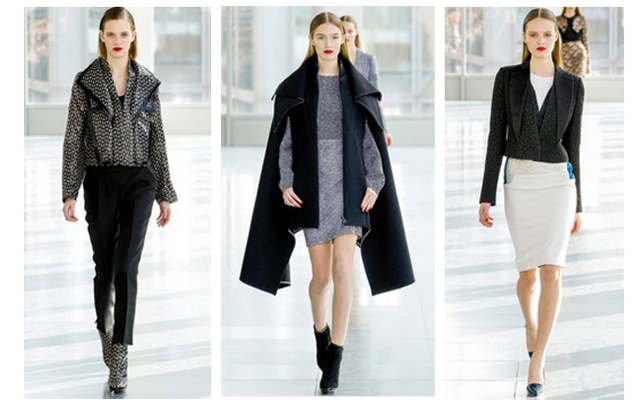 Antonio Berardi
The late Brazilian architect Oscar Niemeyer inspired Antonio Berardi for his Fall 2013 collection. The inspiration was executed with the perfect construction of the garments. Rich texture, balanced portion, and structure were present in each piece. The look was sleek, an effortless way to chic.
#####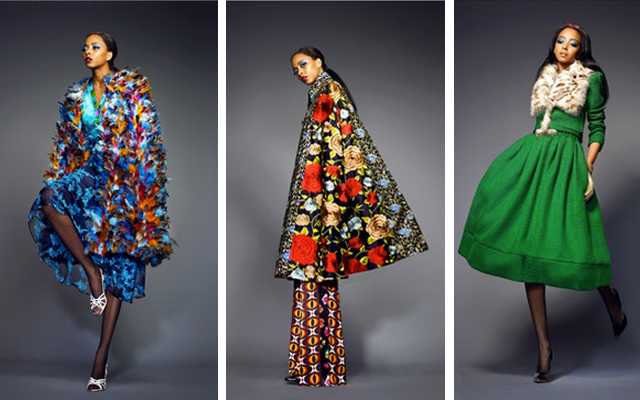 Duro Olowu
Bright colors and even brighter prints filled Duro Olowu's Fall 2013 collection. The fantastic use of color and pattern resulted in an almost hippie chic with a forties feel. The pieces speak  to an elegant woman wishing to make a statement.
#####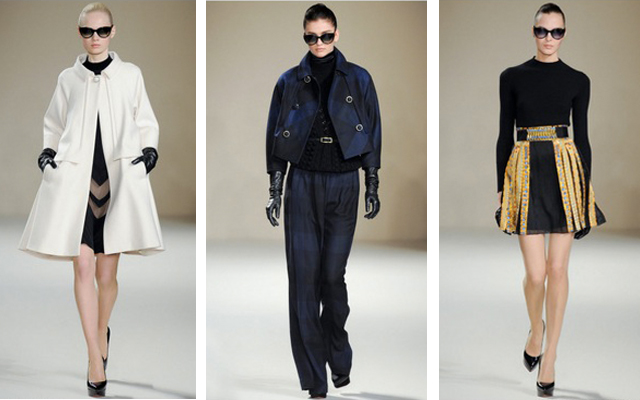 Temperley London
Alice Temperley , head designer of Temperley London, created a collection for a woman of grace. The finger gloves, cat eyed sunglasses, and beautiful coats revealed her inspiration and left us loving the collection.
#####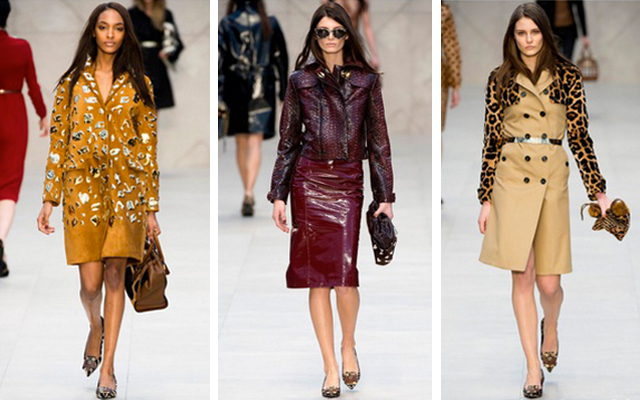 Burberry Prorsum
Burberry Prorum's Fall 2013 collection was filled with animal prints. Giraffe, leopard, and reptile as well as hearts were thrown into the mix for materials. Even more interesting was the "tabbed" look, which consisted of fringed pieces of leather.
#####
Mulberry
The Mulberry Fall 2013 collection was focused on portions. To the knee coats and capri length trousers are just one example. Fun and quirky implements of plaid were seen as well. The best accessory- the dog wear! Two models walked a poodle, wearing a matching outfit, down the runway.
 #####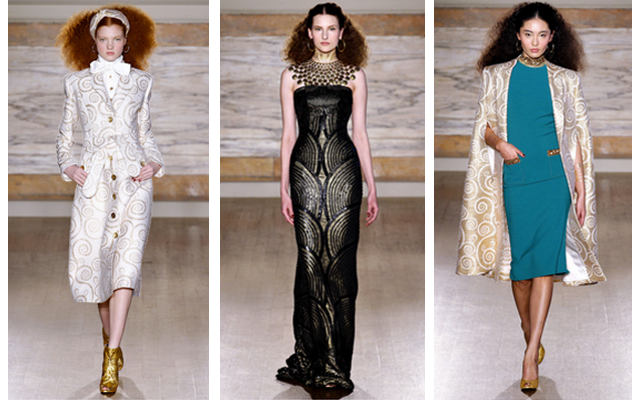 L'Wren Scott
Trimmed in gold, each look at the L'Wren Scott Fall 2013 show shimmered. A 70's vibe took over the looks with the bouncing hair and gold hoops. The pieces themselves were tailored and complimentary to a woman's figure.