#####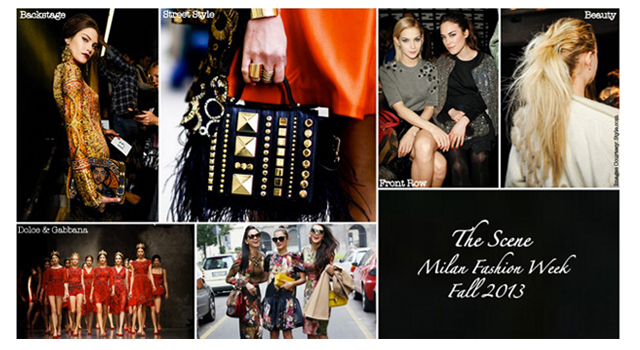 Milan Fashion Week
By Arriel Ginter
Milan Fashion Week is famous for bringing out some of the biggest names in fashion each season. Graceful Chic will be covering the interesting, the influential, and of course our faves!
#####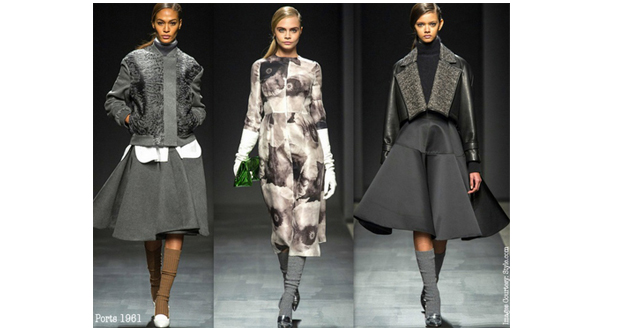 Ports 1961
To most the combination of full a line skirts, white gloves, and cable socks with heels wouldn't be a likely modern day styling, however Ports 1961 presented that and more for their Fall 2013 collection and with much admiration. The looks are sophisticated, but not stuffy. One our favorites a black cropped motorcycle jacket and full black skirt; the portions are perfect for feminine figures!
 #####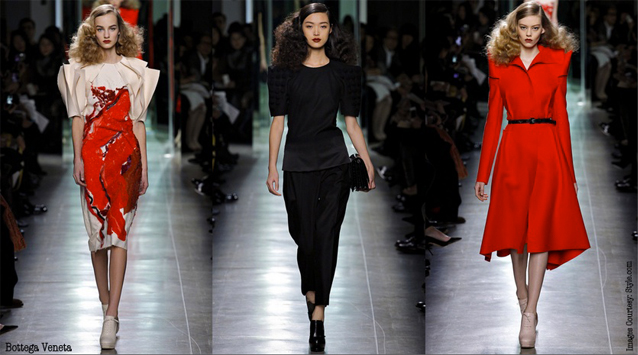 Bottega Veneta
Simple structures go a long away—as seen at Bottega Veneta's Fall 2013 collection. The construction was phenomenal and each piece could be a classic. We loved their experimenting with pleating and it's placement – like on the shoulders of a knee length beige and red printed dress.
#####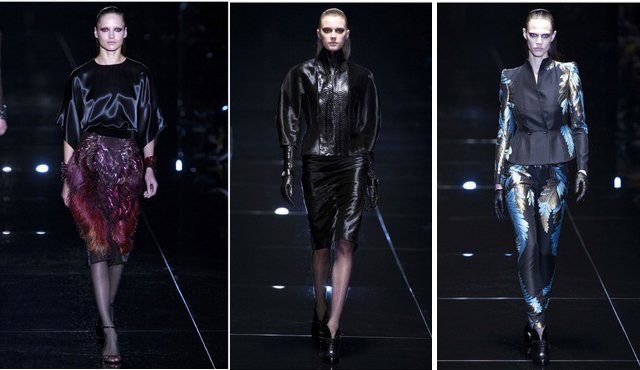 Gucci
This season Gucci has produce an intensive collection of fifty looks. With the use of masculine materials and rich colors each look replicated the strength and power in being a woman. If one is looking for lace and romance, this is not the collection. However, the beauty of the clothing can't be denied.
 #####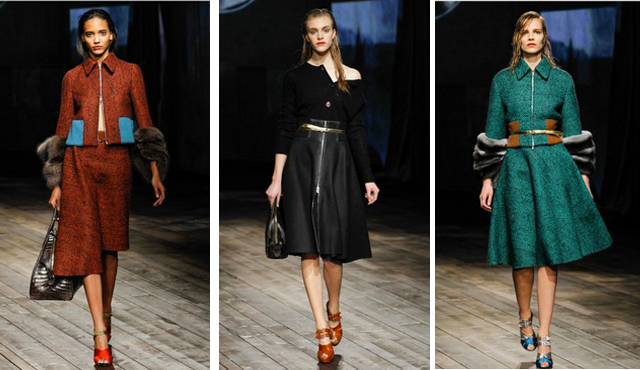 Prada
Prada never disappoints. Whether it's in their beautiful bags or work of art shoes – each year a collection is presented to intrigue. For the Fall 2013 collections, Miuccia Prada concentrated on the hour glass shape. A variety of outwear, skirts, and dresses that nipped at waist were shown as well as chunky platform heels and fabrics.
 #####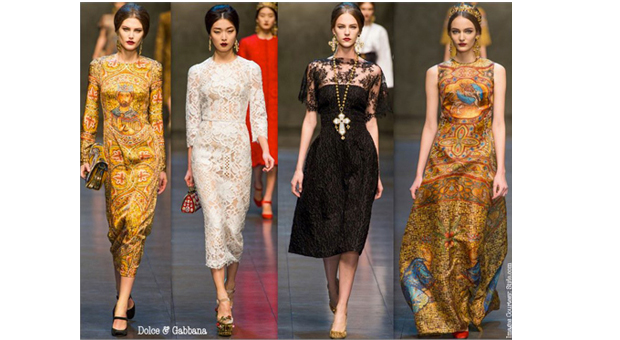 Dolce & Gabbana
Dolce & Gabbana stuck to their Italian heritage for inspiration this year. Religious figures and symbols were used in this season's collection.  With seventy-five looks; there was a vast amount of pieces but they all were cohesive.
 #####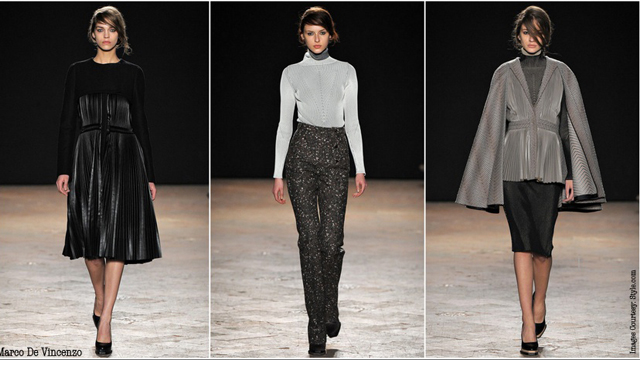 Marco De Vincenzo
Pleating was seen again, at Marco De Vincenzo. Unlike Bottega Veneta, it was one of the core structures for Marco De Vincenzo's Fall 2013 collection. The color pallet was muted using shades like pale greys, soft beiges, and black. The designer's heritage was seen , as we could imagine any of the clothing on a chic woman strolling through a cobble stone street in Italy.