#####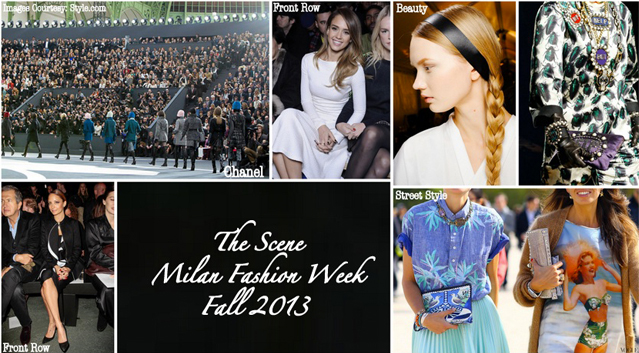 Paris Fashion Week
Paris Fashion Week is famous for bringing out some of the biggest names in fashion each season. Graceful Chic will be covering the interesting, the influential, and of course our faves!
 #####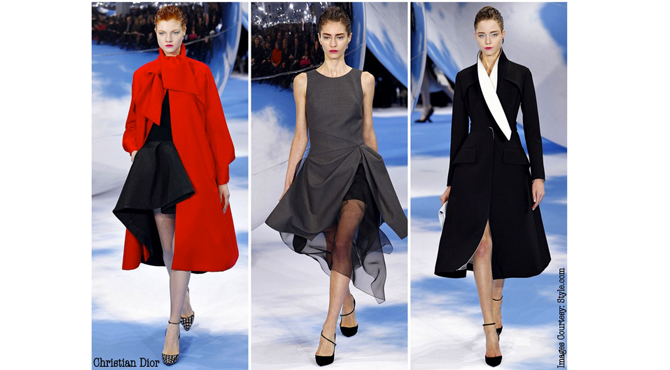 Christian Dior
Sophisticated. The Fall 2013 collection from Christian Dior was nothing short of beautiful sophistication. It is clearly evident why the brand has the loyalty of many fashion lovers –
it has been able to maintain an aura of unquestionable grace around the designs produced since the fashion house's establishment. This collection is no different, it was filled with dramatic pieces that women would not only wear, but also cherish.
 #####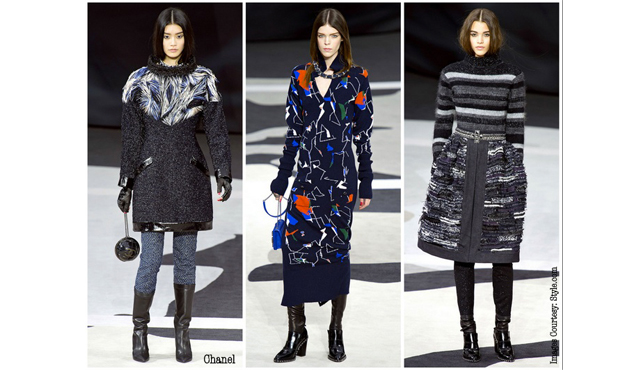 Chanel
The fashion powerhouse, Chanel, has done it – again. Even mentioning the name "Chanel" brings imagery of classic chic. However, it is not easy to replicate or carry this out every season. This Fall 2013 collection was a nod to Karl Lagerfeld and his endless creativity. Skirts flared from the hips, while the over the knee boots and pants covered the legs of every model.
 #####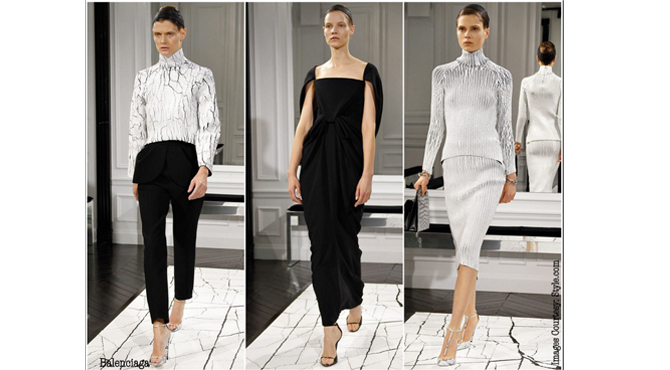 Balenciaga
Alexander Wang made his debut this season as the head designer for  Balenciaga. This made apparent by the collection's color scheme, mostly black and white. This collection, however, was much more feminine than Alexander Wang's usual esthetic.  Overall the collection was beautiful.
 #####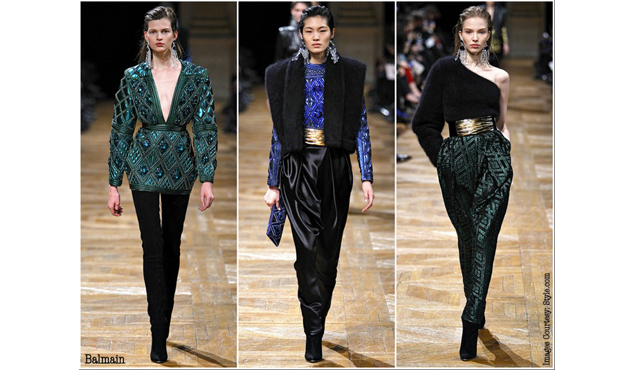 Balmain
Balmain presented a collection filled with 80's silhouettes and styling. Big shoulders, tiny waists, bubble skirts and harem pants were presented in jewel tones. Though the decade inspiration was clear, the execution was modern. Starlets will surely be clamoring to get their hands on some of the great separates this collection has to offer.
 #####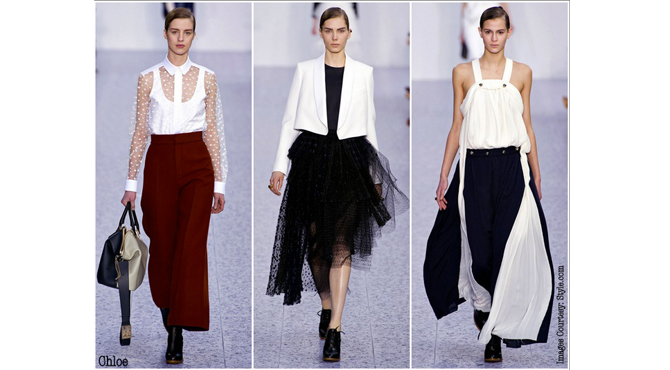 Chloe
This Fall 2013 collection from Chloe was strong and crisp. Pieces, like a high waist crimson pant and white mesh button down, were styled together for the creation of powerful feminine pieces.
 #####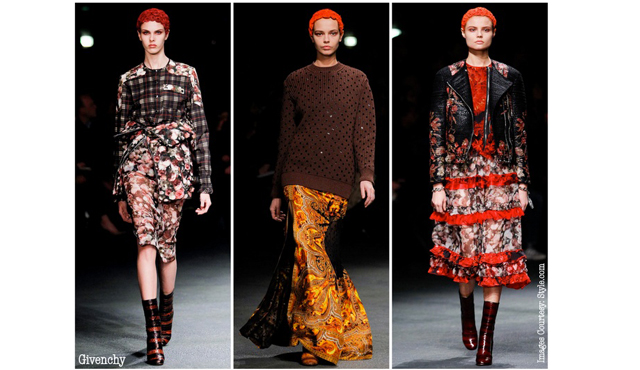 Givenchy
Givenchy, not the first nor the last fashion house, used the grunge style for inspiration this season. Exquisite knitted sweaters fell over vibrant maxi skirts, while secondary elements plaid, floral, and leather made appearances through out different looks.
#####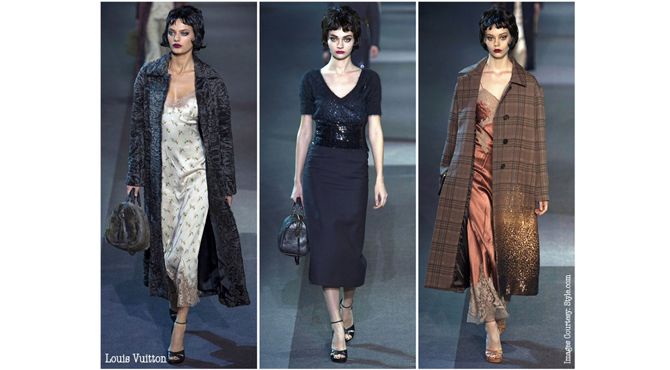 Louis Vuitton
As the head designer for Louis Vuitton, Marc Jacobs presented a collection fit for the 1950's glamorous housewife. Some items, like a floor length nightgown and over coat, could lead us to imagine that this is what our housewife would wear lounging. Pajama dressing is a huge thing for Marc Jacobs right now, on top of other collections filled with it; he himself did his walk in vibrant red PJs. We can't wait to see and how if this will translate into street style.