Day Three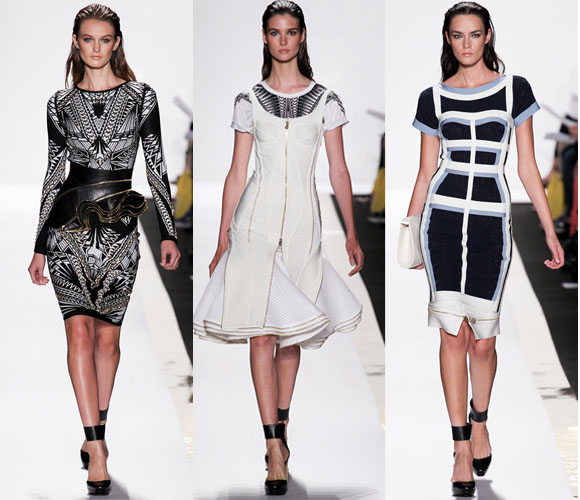 Herve Leger by Max Azria
Upon seeing the Spring 2014 collection from Herve Leger , our immediate thought was of a strong aztec warrior. Genius at manipulating structures- Max Azria's use of color paneling, geometric prints, and leather details created a collection that showcases the body ,but also a woman's strength.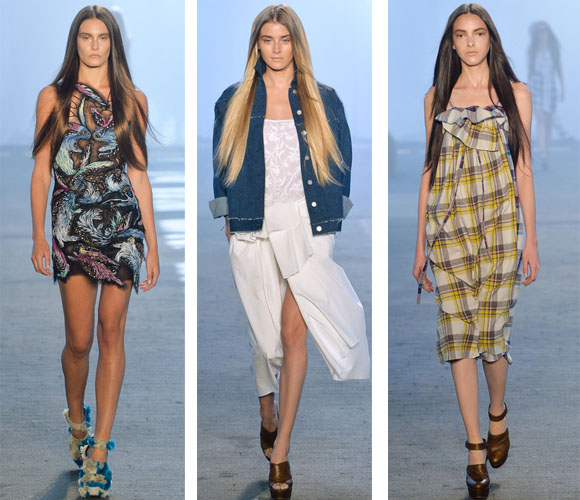 Jen Kao
Simple frayed denim pieces, plaid,  a swirling pattern made of multicolored rabbits, and other 70s inspired looks combined to make Jen Kao's Spring 2014 collection. Complete with thick platforms, a simpler version of bohemian dressing -hippie chic- seems to be the theme. Going back to the basics, using staples like denim may call for more simple dressing this Spring.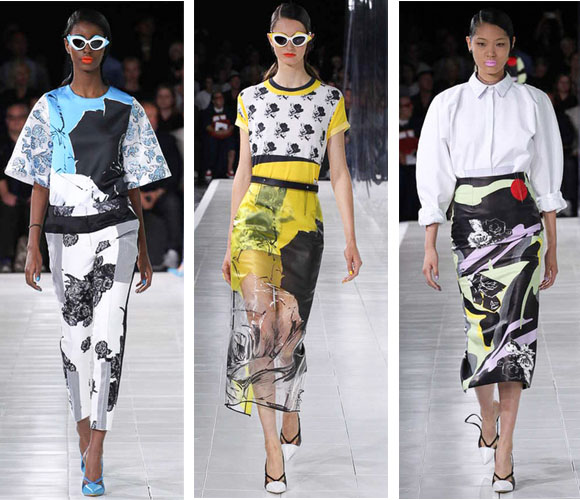 Prabal Gurung
Pastel and prime colored floral pop-art patterns was one of the vivid elements contributing to the 80s feel from Prabal Gurung's Spring 2014 collection. Emphasizing the hips- tea length pencil skirts and dresses hugged the models bodies while the use of ankle pants hints to the continuation of the trend next year. Dramatic cat-eye sunglasses are on our Spring's accessory list!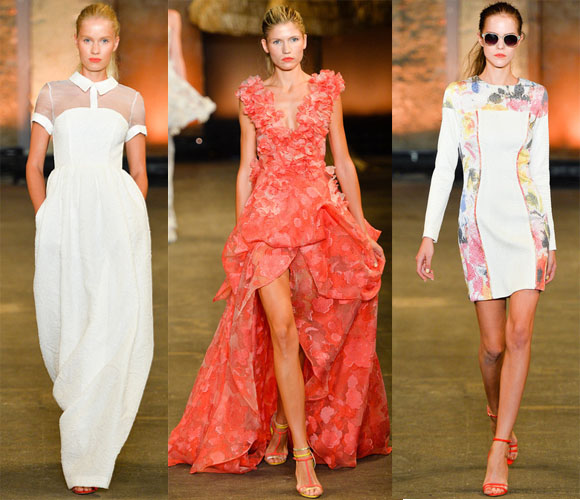 Christian Siriano
Florals -in the form of oversized print and butterfly like shapes- weaved their way through Christian Siriano's Spring 2014 collection. Other pieces ,like an all white collared maxi dress or a woven black and white geometric patterned dress, were sprinkled in between creating a visually stimulating line.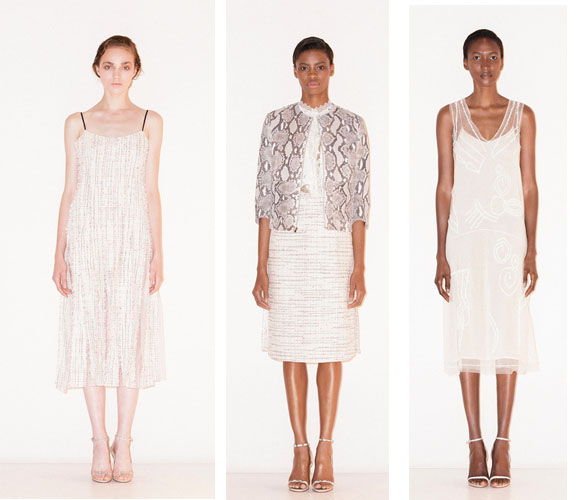 Tome
Another collection of soft colors, Tome's Spring 2014 collection is full of delicate pieces that can easily be translated into the real woman's wardrobe. The first look – one of our favorites- is a great example of the beauty created from simple details like a lace overlay. Another – a tweed dress hitting below the knee- when accessorized correctly could be the perfect Spring work look.
Day 3 New York Fashion Week Spring 2014
By Arriel Ginter