DAY FOUR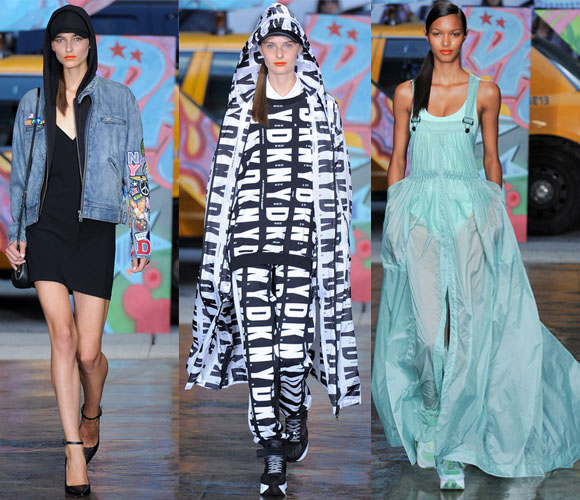 DKNY
Celebrating their 25th Anniversary as a line, DKNY's Spring 2014 collection was a capsulation of their iconic looks. 56 different models graced the runway, as a mix of street style and DKNY's feminine edge their outfits shouted DKNY -sometimes literally. We love the quirkiness of the collection and are sure its going to be a hit with celebrities.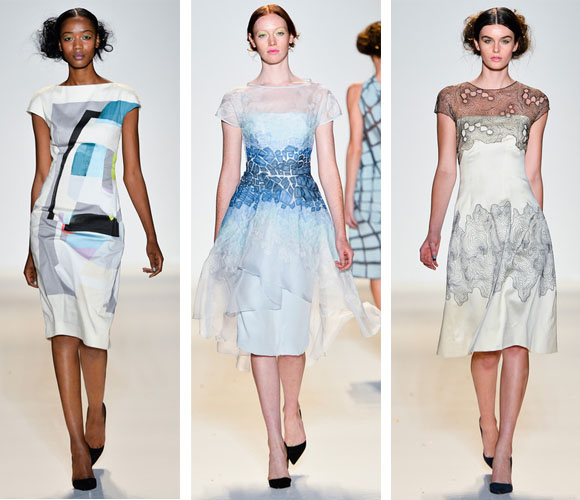 Lela Rose
Lela Rose's Spring 2014 collection is in our top favorites. Beautifully structured -the use of bright colors and various innovative patterns tie into a very wearable collection. Too many favorites to list, all the looks are great for those who with a polished feminine style.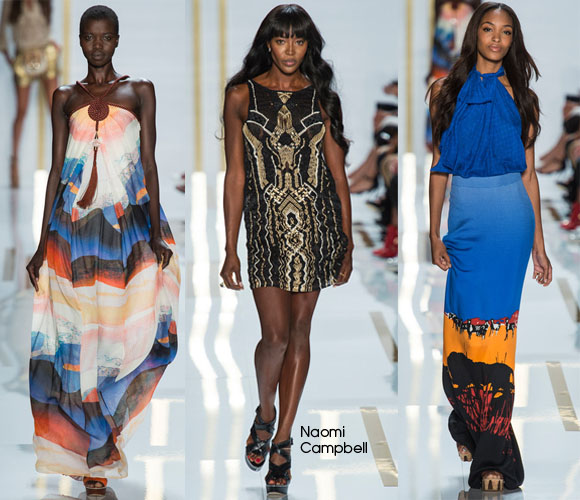 Diane von Furstenberg
The latest collection from Diane von Furstenberg is perfect inspiration for any upcoming spring vacations. Filled with animal and tribal print, all the pieces would be great for tropical getaways or adding spice to your everyday wardrobe. Icon Naomi Campbell sported our favorite look- a black and gold dress woven into a tribal pattern, ending the show on a statement.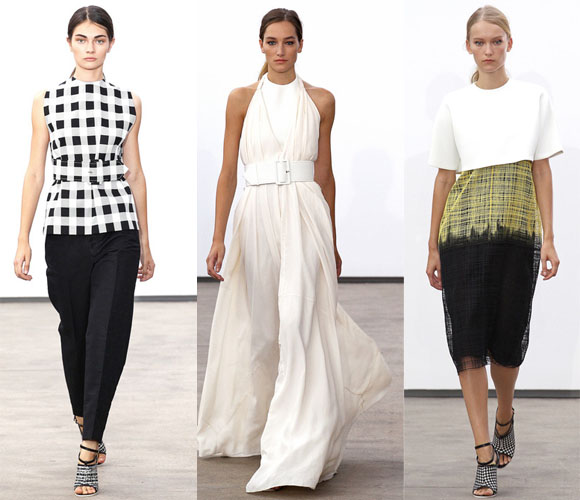 Dereck Lam
Dereck Lam's use of classic patterns like two-toned plaid tweed resulted in a Spring 2014 collection full of staples and extremely wearable pieces. Dresses, pants, and full skirts were presented in a simple style that sportswear is famous for.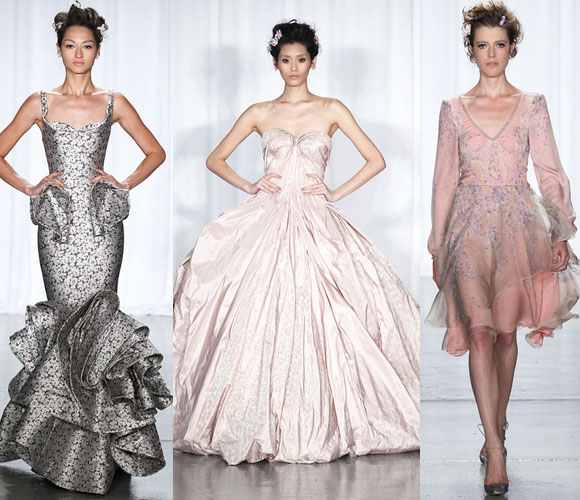 Zac Posen
The dresses of Zac Posen's Spring 2014 collection breathe romance. Using various pale and deep shades, the shine emitting from the dresses are sure to be alluring to young Hollywood for Red Carpet events. The collection may trickle down into dramatic touches into everyday dressing as a trend for Spring.
Day 4 New York Fashion New Week Spring 2014
By Arriel Ginter