Day Five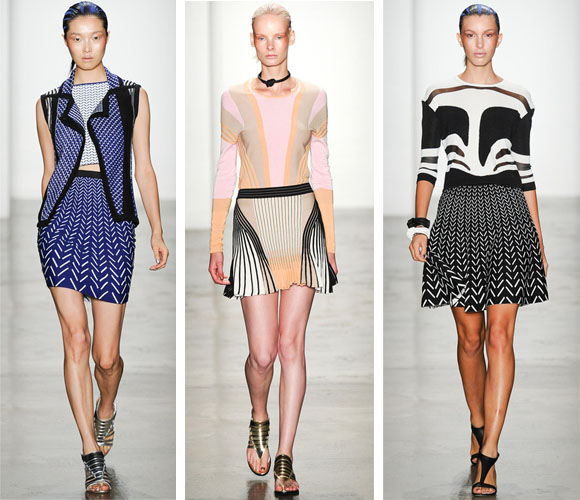 Ohne Titel
Lines spidering -vertical, horizontally, thin, and wide- across the garments of Ohne Titel's Spring 2014 collection were amazing. Placed perfectly, the lines defined the garments and create a flattering effect great for real women. Color-blocking and all one shades looks were also presented, completing a fun collection of outfits to wear this Spring.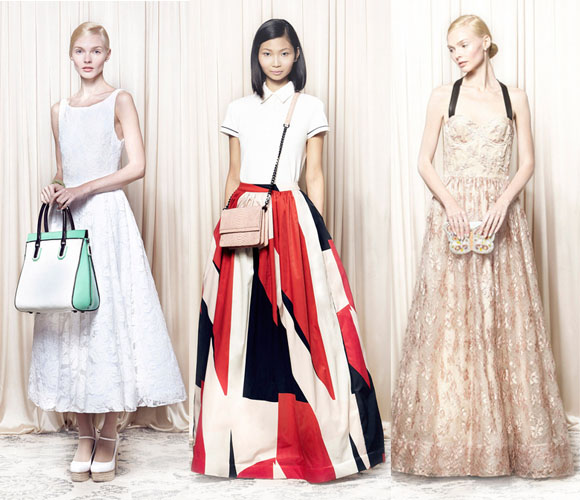 Alice + Olivia
Alice + Olivia always has a way of appealing to the little girl who likes to play dress up inside women. The billowing fabric of a red, black, and white maxi skirt, or tiny details like the hearts on the model's pointed toe heels are just some examples of pieces in this Spring 2014 collection that bring on that feeling. Whimsical ,but modern, the looks are for those who love fashion.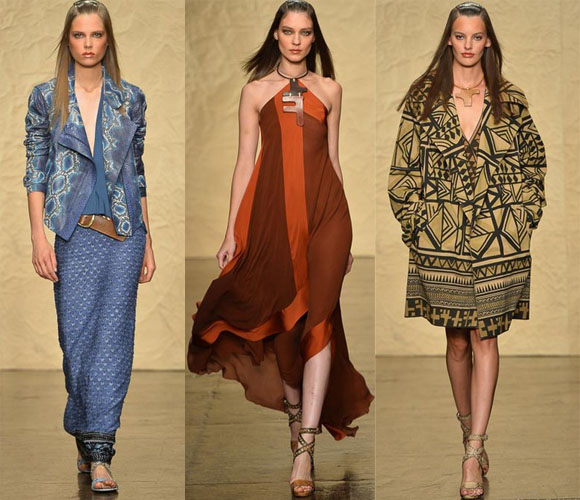 Donna Karan
Call us crazy, but after viewing Donna Karan's Spring 2014 collection all we could think is: exploration and discovery- Donna Karan style. Denim blue pieces were accessorized with brown belts, sandals, and necklaces while Aztec prints patterned on shades of tan, rust, and black completing the full effect. Another collection for travelers, looks will be great for Spring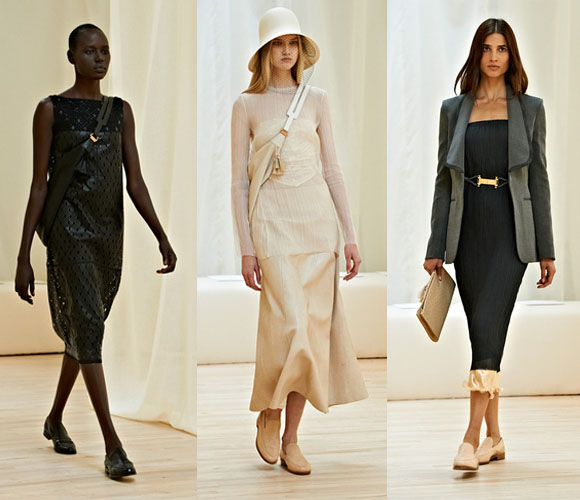 The Row
Our immediate attention was caught by what was not present at The Row's Spring 2014 collection – heels. Each look ,even below the knee pencil skirts, were presented in flats. The statement -comfort for travel- may catch on next Spring. Another staple of traveling, we loved the messenger bags shown as well.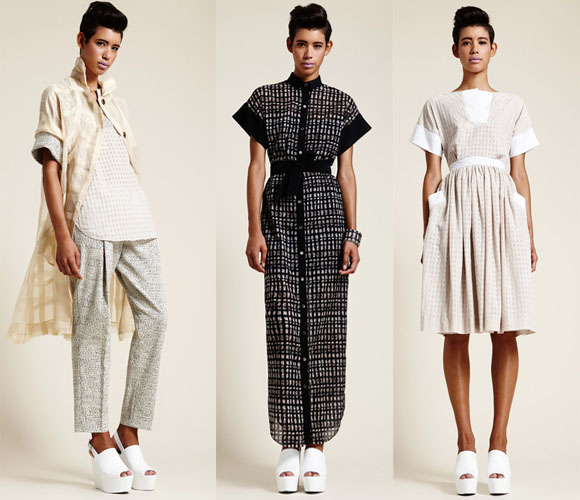 Tribune Standard
Designer Tawfik Mounayer ,inspired by Tina Chow, made a collection filled with Japanese influence. The looks were relaxed,but incredibly structured — short kimono-like sleeves on tops and dresses along with a few obi-style belts brought home the theme without being costumey.
Day 5 New York Fashion Week Spring 2014
By Arriel Ginter