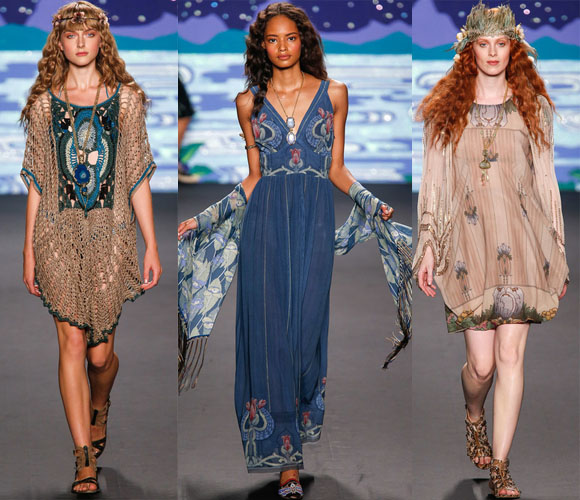 Anna Sui
Anna Sui never shies from print. This Spring she infiltrated her beloved patterns in the form of bohemian rockstar chic looks. Peasant dresses, fringes, and much more executed the lines theme. For those who love bohemian style, the collection is funky inspiration for next year.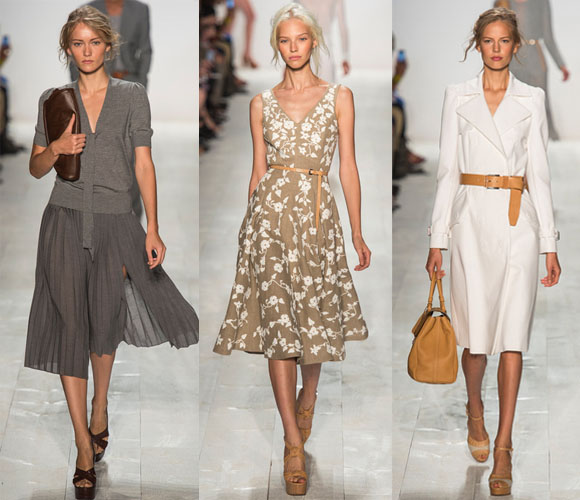 Michael Kors
Michael Kors is a designer that knows how to make a collection filled with pieces that have mass appeal.This Spring he worked with greys, soft denim blues, white, and other earth tones to create quite a few looks women will want to wear. Florals were present ,but not in the usual colored form- very muted they came as white patterns on skirts, dresses, and tops.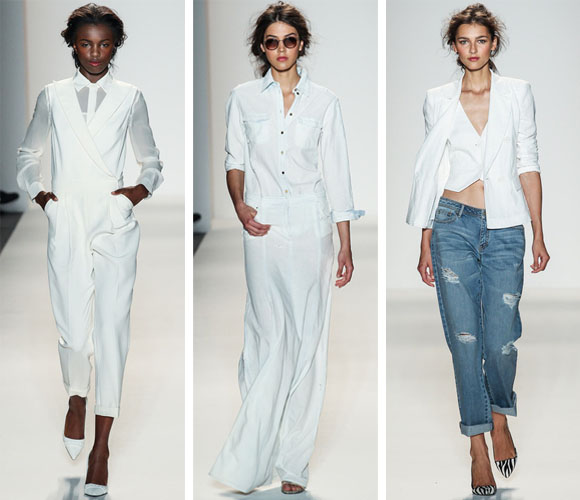 Rachel Zoe
Stylist turned designer, Rachel Zoe is very in tune with trends. Unable to not produce clothing that is sought after, the Spring 2014 line with a lot of stylish separates. We love that she incorporated boyfriend jeans in her collection, but our favorite pieces are her blazer and coats.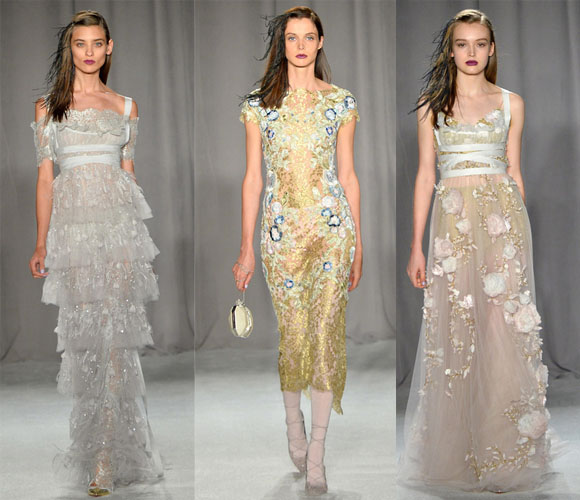 Marchesa
Marchesa's Spring 2014 collection is exquisite. A little bit low key for the line's extravagant evening wear reputation, it is nonetheless going to be spotted on many red carpet events. Very ethereal, the pieces seemed to float on model's bodies. Our favorite look, the last, was a floor length gown detailed with crepe flowers.
Proenza Schouler
Proenza Schouler as a brand is constantly evolving. Never settling for the success of their last collection, they use each new season as an opportunity to do out their creativity and present beautiful clothing. The Spring 2014 collection is filled with pieces of wonder – like the chiffon pleated maxi skirts with metallic shimmer or a deep red sleeveless dress- that play into the fantasy that fashion creates.
Day 7 New York Fashion Week 2014
By Arriel Ginter