DAY EIGHT
Ralph Lauren
The Spring 2014 collection presented by Ralph Lauren has a lot of 60s influences. Very mod, the consistency of the collection streamed through the details like the silhouettes of dresses, oversized sunglasses, and knee high socks. Colors varied as the line played with the always popular combination of black and white as well as bright colors.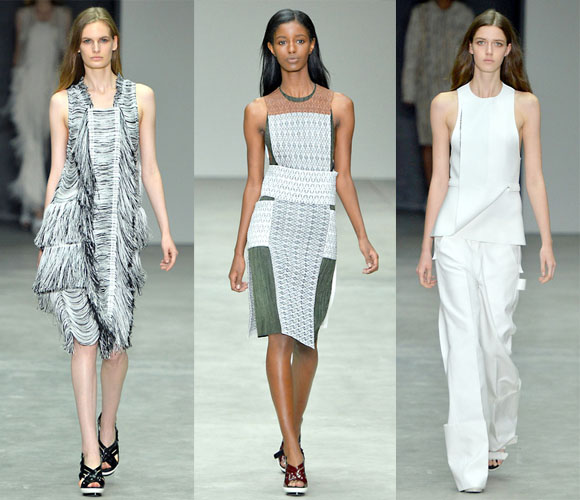 Calvin Klein
Calvin Klein's Spring 2014 collection was more deconstructed than usual. Notorious for a very clean and streamlined look, this collection appeared less structured by the use of fraying materials. Other elements like exposed seams appeared on the clothing resulting in a very relaxed collection.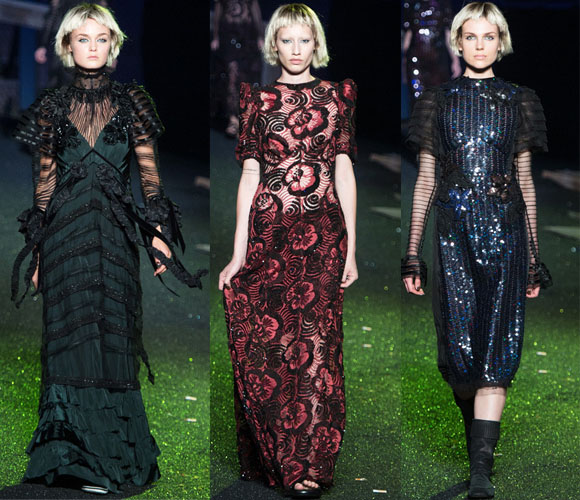 Marc Jacobs
Marc Jacobs wanted to take the fashion world back to the past, way back. Influenced by the 1890s, the collection may not be the most wearable but it was definitely a nod to the designer's creativity. In charge of two major brands, head designer Marc Jacobs creates conversation starting collections every season – showcasing his never failing ingenuity.
Day 8 New York Fashion Week Spring 2014
By Arriel Ginter