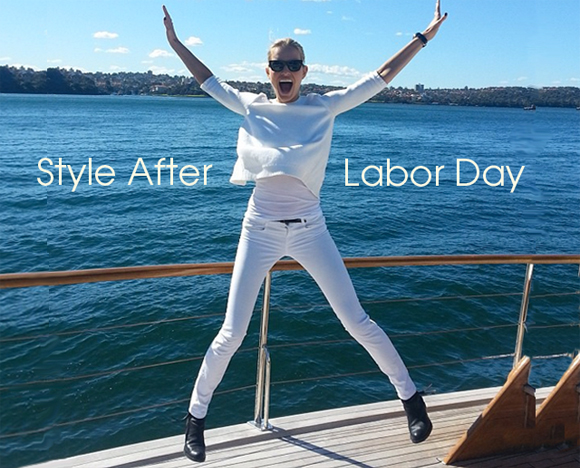 Tips on Transitioning your Wardrobe from Summer to Fall
By Samantha Davis
This Labor Day Weekend marked the final days of summer beach getaways and sunny vacations for many. After the holiday, many local pools and beaches closed for the season and many New York offices officially ended Summer Fridays in exchange for fall festivities. Parents and students alike are amidst the back-to-school season.
With the conclusion of many summer activities for fall engagements and the weather a mixture of still sweltering hot and surprising cool breezes, a confusing disconnect emerges in the minds and wardrobes of women all over the city.  As we stand at the crossroads between denim shorts and knitted scarves, the age-old question arises with renewed confusion when we stand face-to-closet each morning: What do I wear?
The beautifully awkward season of transition between summer and fall seems to create a divide amongst all people to reside into one of two camps: those that refuse to let go of summer fashion until the last possible moment and those that consider even the breeze from a nearby bus or a moment outdoors without sweat as the official evidence that sweater season is here.
Whether you're desperately clinging to the tail end of summer or can't wait to kick off fall layering, there's good news for you both. The dividing line between summer and fall with regards to fashion is pretty hazy, which means that your wardrobe can reflect whichever camp you're happily residing in, with some nods to the opposing team. Just make sure you check the weather each morning.
These tips and tricks will show you how to pair your favorite pieces from summer with versatile pieces from fall – at whatever pace your heart desires. These seasonless pieces will leave you feeling prepared for whatever the day's weather and activities bring! And who doesn't like feeling prepared?
The Summer Tank + The Utility Jacket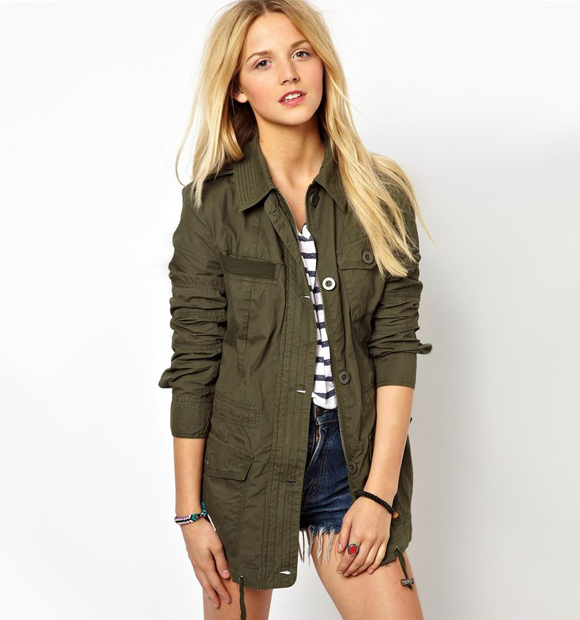 Photo courtesy of asos.com
Hold onto your favorite summer tops just a little bit longer! Pair the sleeveless floral or printed graphic top with a cotton utility jacket. It's perfect to throw on for cooler days and nights and brings some smart structure to your look. Sub out summer's jean shorts for ankle length denim and you're in business!
The Boyfriend Jean + Heels
Photo courtesy of songofstyle.com
A relaxed fit gives you a breezy style with flat sandals in the summer, but this rock star of the fashion world also pairs seamlessly with ankle boots and a light sweater for early fall. It also works double time for casual affairs or drinks with friends – it all depends on the accessories you pair it with. My favorite versatile look combines the boyfriend jean, a sandal heel with thick straps, and long layered necklaces.
The Baseball Tee + Cap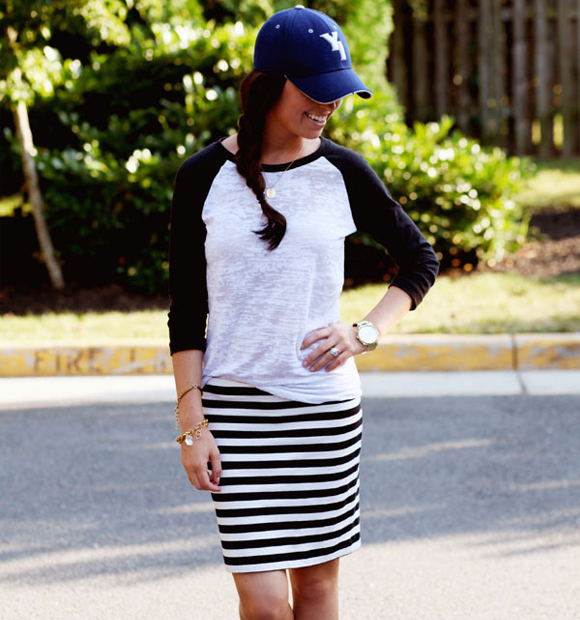 Photo courtesy of thewashingtonian.com
A soft quarter-length or three quarter-length raglan sleeve baseball tee is just as fitting for summer road trips as it is for fall's cooler evenings at the ballpark or dinner outdoors. And the baseball cap still reigns as a stylish, practical trend for the sporty girl in all of us. These two items were made to be broken up, so experiment with other casual jewelry and denim pairings.
Breezy Hippie Tops
Photo courtesy of revolveclothing.com.
These sleeved, embroidered, and often tassled beauties are typically made of cotton voile and will therefore keep you cool and casual under the sun or a sweater. The washable, soft material makes this boho look low-maintenance. For fall, this top looks fab with skinny jeans, boyfriend jeans, and pencil skirts. Just don't forget your…
Big Graphic Shades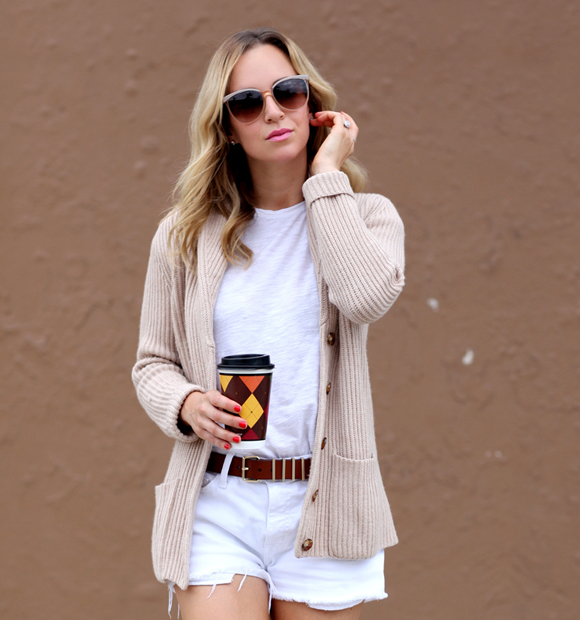 Photo courtesy of brooklynblonde.com
Essentials for the summer, these lenses start to look like fashion statements into fall. If you're looking for a new pair or pulling out an old one, go for chunky frames of oversized proportions. And when in doubt, always go black. Versatile, chic, and my secret weapon for days when doing my make-up is the last thing on my to-do list.
The beautiful thing about this time of transition is that you can borrow pieces from your summer wardrobe, layer them with some items from fall, and make your life less about the past or future season and more about living in the present. As summery days tag team with fall ones over the course of the month, you have freedom to dress however you're comfortable.
Oh, and the rule of not wearing white after Labor Day? Debunked! Remember, girl, you live in freedom! Don't let some cobwebbed rule get in the way of your powerhouse style!
We hope you enjoy using these tips and tricks! Stay tuned for more tips and style hacks on transitional seasonal dressing from our in-house expert on the matter.
You can follow Samantha Davis on Instagram to see her personal take on summer-to-fall dressing at @Stylemediator.
Fashion Style After Labor Day