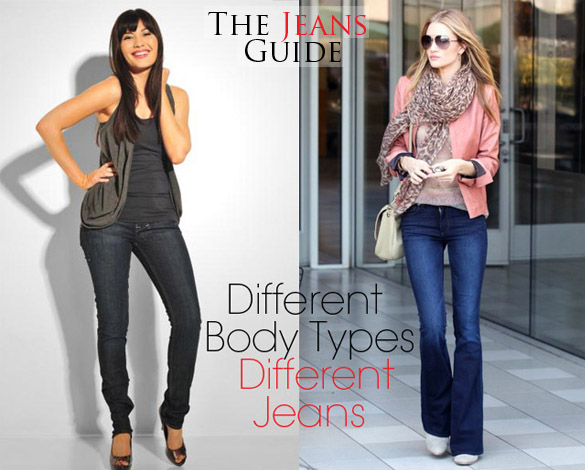 By: Jessica Sleiman
Denim is the one thing that has been around for ages and will stay in style for a long time. Jeans are easy to wear with any top, heels or flats, and can be dressed up or down. With so many styles of jeans available today, it can be hard to find the perfect pair for you! Here's a guide that will help you know what to look for, depending on your own individual body shape.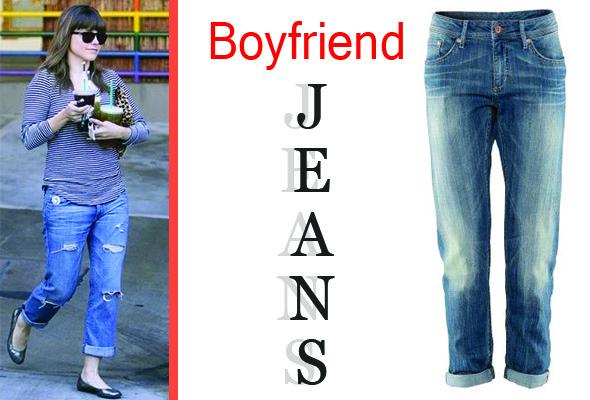 BOYFRIEND JEANS
For those with a slimmer figure, opt for skinny or boyfriend jeans. Skinny jeans with embroderied pockets create curves. While a boyfriend jean's relaxed loose fit is perfect for adding volume for the slim. Sophia Bush pulls off the boyfriend jeans with a fitted stripped top. Wear a fitted top, a solid-colored black or brown belt, and a pair of pumps or ballerinas, and you're ready to go.
Boyfriend Jeans: $39.95; H&M; hm.com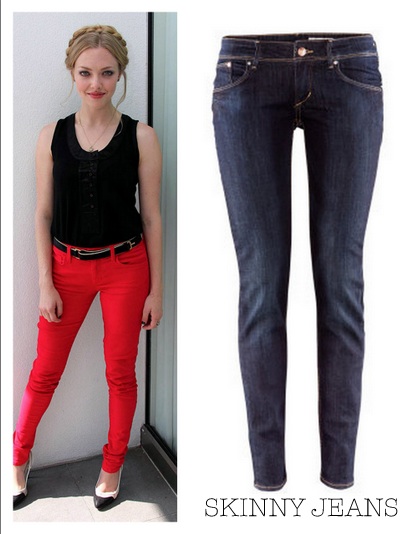 SKINNY JEANS
Skinny jeans are the hottest trend right now when it comes to jeans. They look great on almost every body shape, but for all you petite ladies out there, take advantage of this trend!  Low-rise skinny jeans can help elongate your torso, so those would probably be your best option. Combined with a pair of heels, they would give the appearance of longer legs. If you want a bolder look, try red skinnies like Amanda Seyfried. Color jeans are the perfect pop to any outfit this Spring.
Low-Rise Skinny Jeans: $19.95; H&M; hm.com
HIGH WAIST AND BOOT CUT JEANS
If you're one of the women blessed with a curvier body, most jeans would look great on you, as long as you stay away from the low-rise jeans. You need something to give you full coverage, like high-waist or boot cut jeans. High-waist jeans hug and compliment curves. While boot cut jeans create an hourglass shape with its slight flare. Go for stretch materials and darker-colored denim, which would help give you a slimmer look.
Dark high-waist jeans: $80.00; Topshop; us.topshop.com
Boot Cut Jeans; $178; Hudson; www.hudsonjeans.com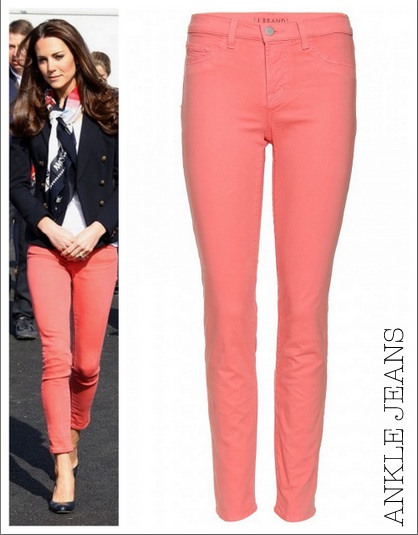 ANKLE JEANS
Women, who are taller, should opt for the ankle jean. Not as slim as the skinny jean or as wide as the boot cut, the ankle jean provides a tailored look for taller figures. They go great with heels or flats and as Kate Middleton shows would look great with a simple top and blazer. They are great for a tall figure because they balance out your legs in proportion to your body.
Pastel colors are trending right now with jeans, so pick your color and add a fun printed accessory to complete the look!
Mid-Rise Skinny Jeans from J Brand; $227.00; polyvore.com