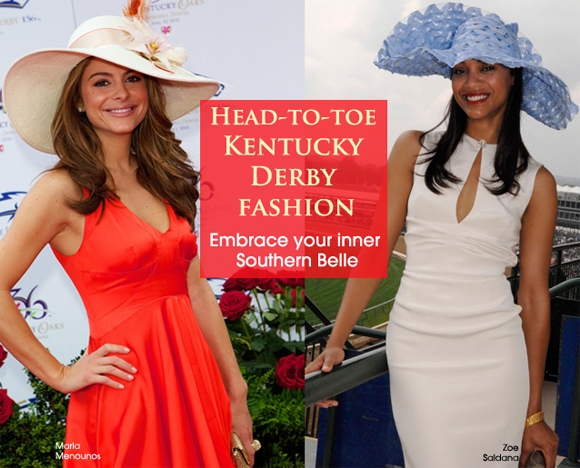 By Rachel Greene
The Kentucky Derby is known as "the most exciting two minutes in sports" to many fans of the horse racing event but it's not just about the horses. Graceful Chic thinks that "the most exciting hats in fashion" is more suitable for the occasion. Ladies attending the event go all out when putting together their outfit for the race. Themed parties are thrown all over the country so even if you can't make it to the main event on May 3rd, snag your invite and read our how-to guide on Derby fashion.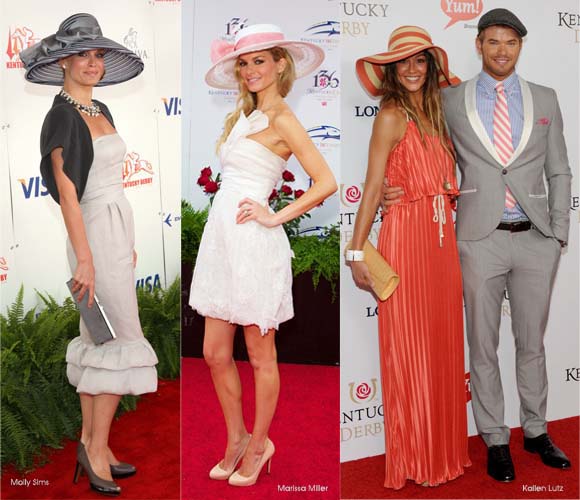 Half southern tradition, half show, the Kentucky Derby hat tradition is one of the most fun parts of the entire race. If tradition isn't enough of a reason for you, wearing a hat is said to bring good luck! In the South, things are done big, and the Derby's hats are no exception. There are no rules or limits. Have fun with this part of creating your look.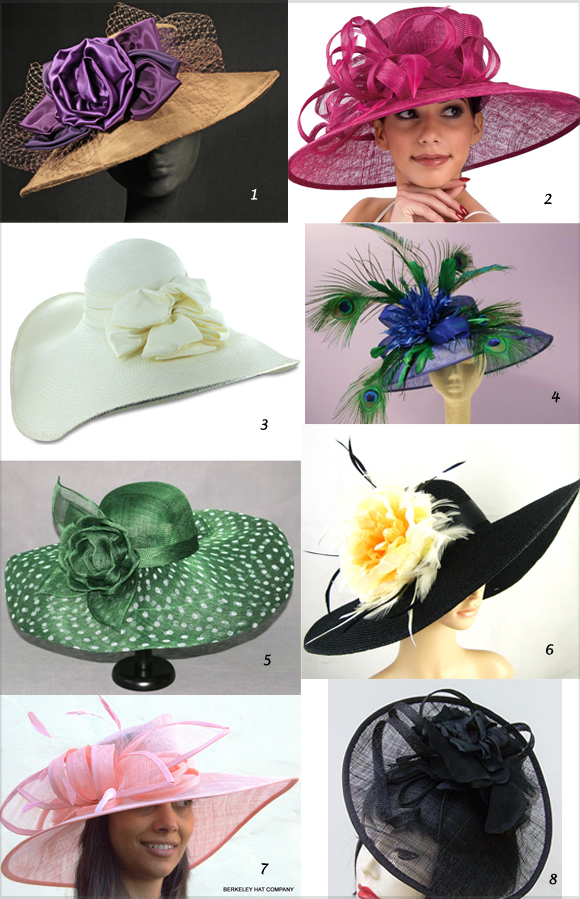 1. Maggie Mae chelsea purple silk hat, Price available upon request, maggiemae.com,        2, Axtex Hat company pink Audrey Wide Brim Sinamay Hat, $224.99 aztexhats.com     3. Hats in the Bellfry white panama big brim hat, $199.00,  hatsinthebelfry.com       4. Dees Crafts blue peacock hat, $179.00 deescrafts.com      5. Church Derby Hats green polka dot hat, $169.97, churchderbyhats.com       6. Etsy kentucky derby wide brim yellow hat, $69.97 etsy.com       7.  Berkeley Hat company pink hat, $72.00 berkeleyhat.com       8. Hat-a-tude black fascinator, $68.00 hat-a-tude.com
The Kentucky Derby is a day to embrace your inner southern belle. Your dress should compliment your hat. A frilly girly dress is great with a classic hat or if your hat is more elaborate, a simple sheath dress will work perfect. The key is to play up your dress or your hat but not both at the same time.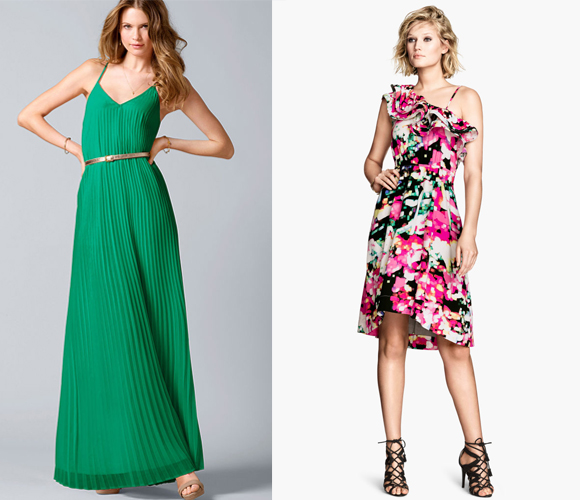 1. Victoria's Secret knife pleat green dress, $158.00 victoriassecret.com            2. H&M ruffle dress, $19.95 hm.com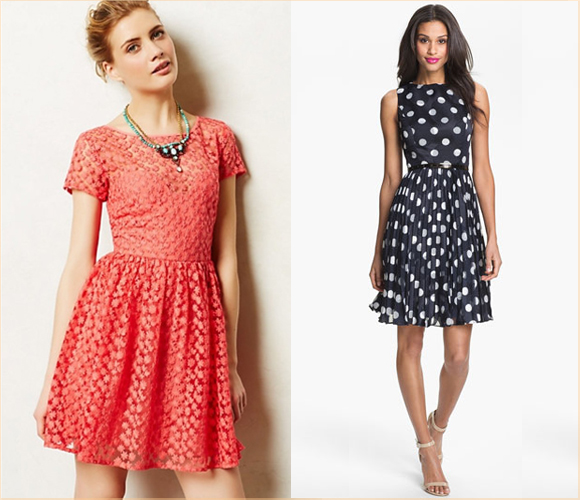 1. Anthropologie stitched blossom pink dress, $198.00 anthropolgie.com           2. Adrianna Papell Burnout Polka dot fit and flare dress, $178.00 nordstrom.com
Lastly, jewelry should be kept to a minimum as this is really about the hat and dress. A set of stud earrings or a strand of pearls will be lovely with your look. A pair of classic pumps or spring wedges will complete your fashion for the races. Have a wonderful time at the Kentucky Derby and may the best horse win!
Head-to-toe Kentucky Derby fashion