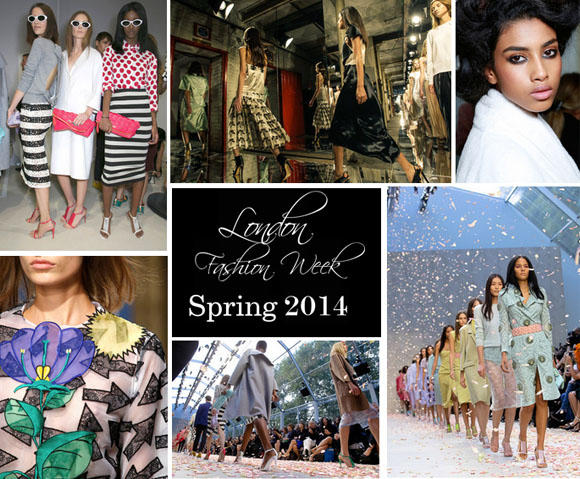 The fashion industry is on the move, from now until October 2nd designers will be releasing their Spring 2014 collections across the world. With the completion of NYFW just the day before, London Fashion Week began on September 13th ending September 17th.  Though short in length, London gave us quite a few noteworthy collections. Here are just a few!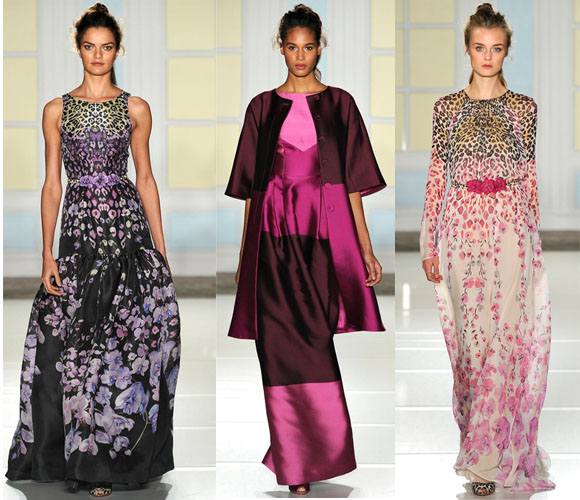 Temperley London
Temperley London never disappoints. This Spring 2014 collection is sophisticated, but not dated and full of playful details and surprises. For example, an evening gown with leopard printed shoulders seamlessly blends into light pink flowers by the dresses hem –the combination of such prints not usually done.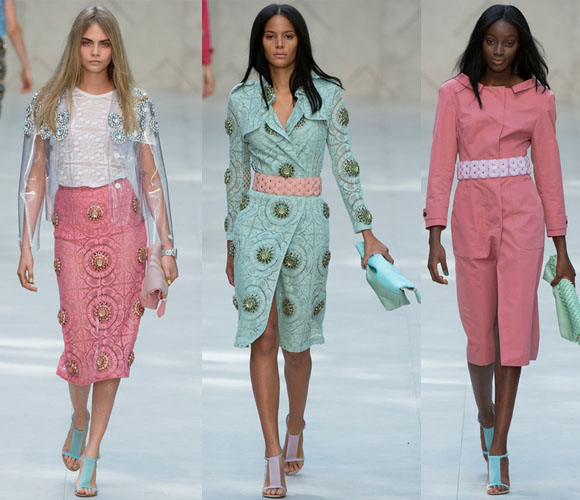 Burberry Prorsum
The Spring 2014 collection presented by Burberry Prorsum is heavy with lace and pastels, a combination usually associated with being subtle. However, this collection is bold and it seems to be a going trend for the brand. A jeweled embellished mint green trench was just one example of their new style trenches.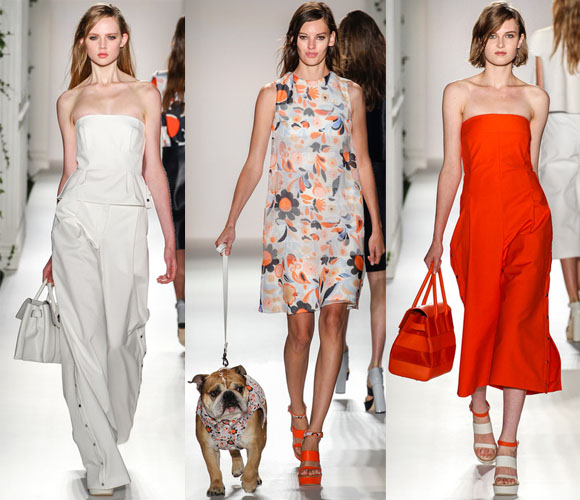 Mulberry
Mulberry's head designer showed her final collection for the brand with this Spring 2014 line. Reflecting 60s silhouettes and prints, the looks were cohesive and true to the brands reputation. Most of the looks were simple and monochromatic. The appearance of white in this and many other collections points to the color being a trend this upcoming season.
Moschino Cheap and Chic
Bright florals and flamingo print were some of the ways the head designer for Moschino Cheap and Chic worked "fun" into the Spring 2014 collection. Colorful –with the use of lemon yellow and hot pink the clothes were very playful.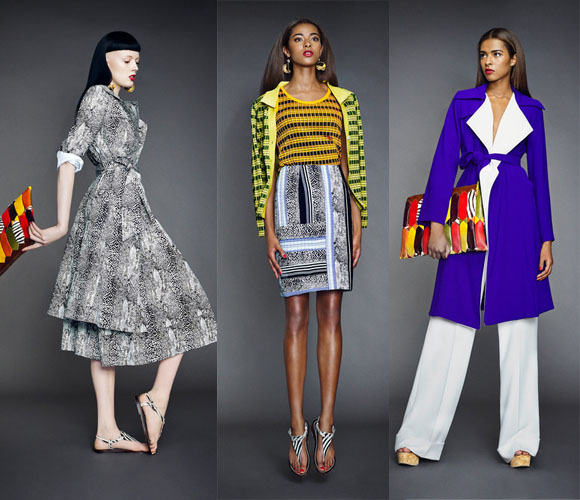 Duro Olowu
Duro Olowu creates magnificent collections. Never running short on imagination, his Spring 2014 collections plays with the concept of volume and proportions. A deep cobalt blue trench has to be one of our favorite pieces, while others like the printed pencil skirts are great wearable separates.
London Fashion Week Spring 2014
By Arriel Ginter