Giorgio Armani
Giorgio Armani has a long standing reputation in the fashion industry for creating collections that women love to wear. Whether he sends out multiple looks in somber shades or more dramatic looks, his clothes are highly coveted for many people. This Spring 2014 collection is sure to have the same effect. Presenting pastels and some deeper shades, we loved the more playful aspect of this collection that came through in various whisping prints and patterns.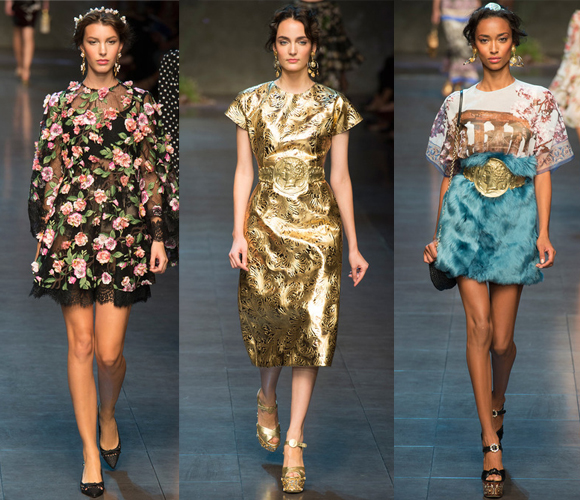 Dolce & Gabbana
While most designer  took from the tropics and Africa for inspiration, Dolce & Gabbana stayed true to their heritage by looking to Sicily and its interaction with Greece to theme their Spring 2014 collection. Images of ruins were used as prints while classic sicilian florals and gold were used on several of the 78 looks.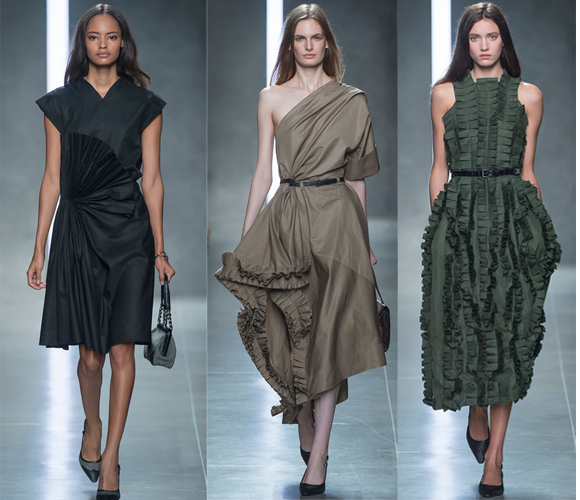 Bottega Veneta
Bottega Veneta's Spring 2014 collection will speak to those who love the silhouettes of the 1950s. Very lady-like, the pieces embody the classic look of the time period but in a way that women today can wear for evening or more formal events.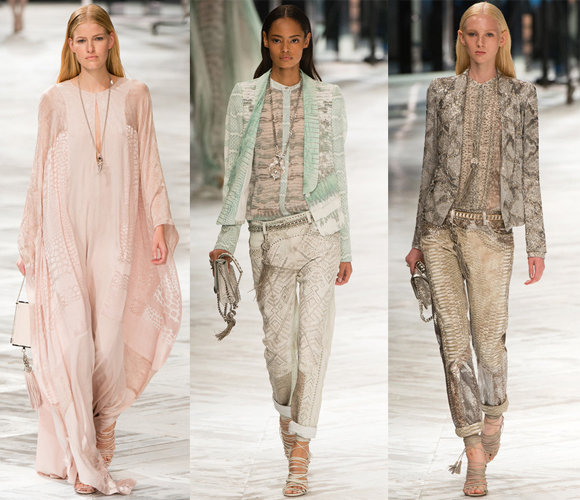 Roberto Cavalli
Roberto Cavalli is known for the use of animal print and bright bold colors. The Spring 2014 collection was not short on animal prints, but the bold colors were traded for the popular soft color palette. Soft grey, nude, and other minty shades were used on ankle pants, tops, jackets, and long dresses. Caftans were also shown, perfect for Spring/Summer vacations.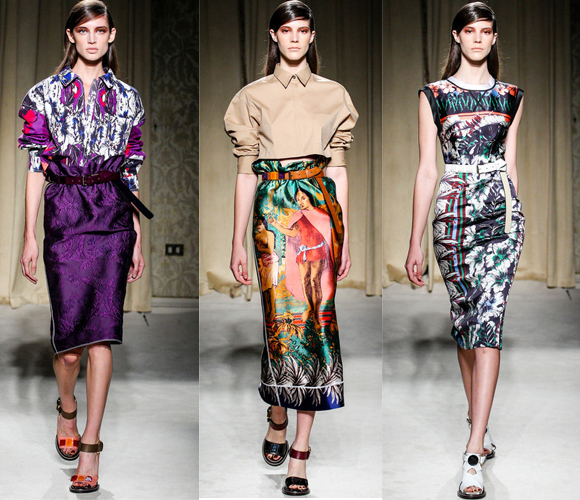 Aquilano Rimondi
Aquailano Rimondi's Spring 2014 collection was a combination of sophistication and tropical inspiration. The inspiration of the islands is seen in bright jeweled tones and tropical patterns across the looks. Another designer to feature flats, we're sure that flats are going to be in for next Spring.
Milan Fashion Week Spring 2014
By Arriel Ginter