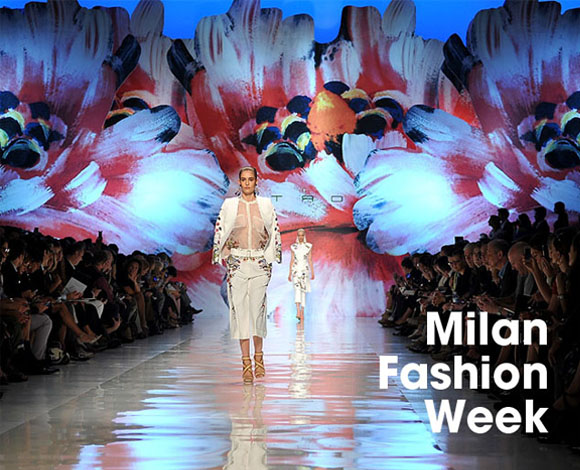 Italy has a deep heritage rooted in the fashion industry. Many famed designers – Versace, Armani, etc. – call this place home. This results in vibrant, trend setting, and celebrity sought after collections shown at Milan Fashion Week each season. Here are a few high lights so far! Love them or not too fond? We want to hear what you think!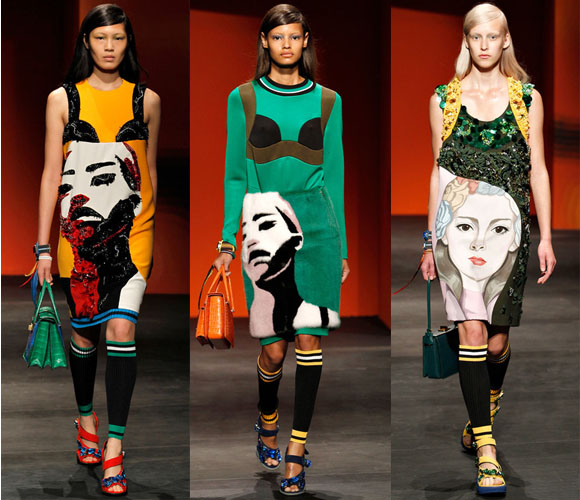 Prada
Can fashion and politics collide? Yes. Seen by the freedom associated with the clothing change in the 20s or the hippie style of the 60s , history has many examples of clothing and politics intersecting.Intent to assert the feminist perspective, Miuccia Prada used her politics to inspire her design aesthetic this Spring. The looks were strong, bold, and unique.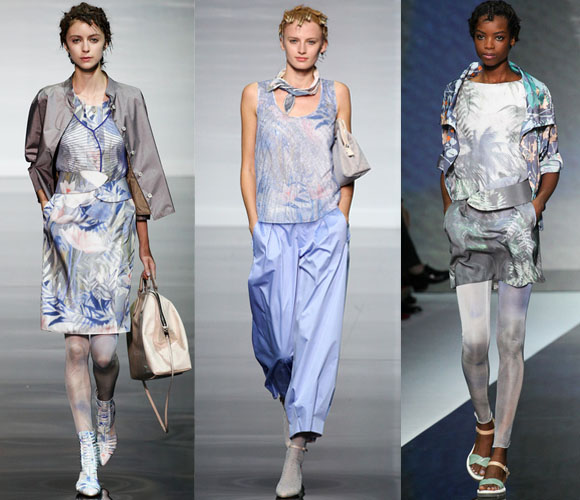 Emporio Armani
Lavender, florals, light pink, and shine are just a few of the details shown at the Emporio Armani Spring 2014 collection. Living up to the lines reputation, 94 different looks were shown. The cohesive theme seems to be layering and can be seen in the use of cardigans and the manipulation of fabrics as well as other aspects.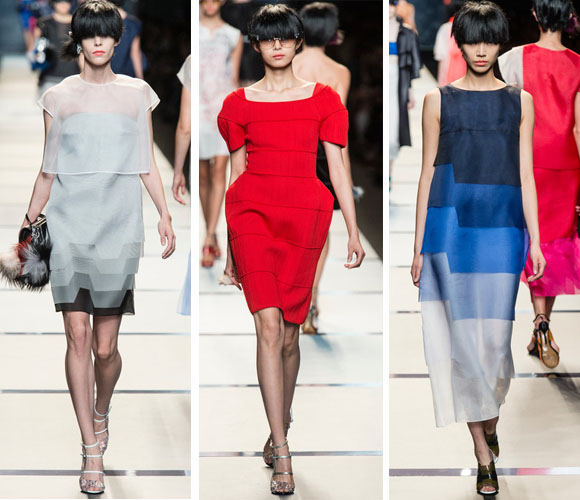 Fendi
Combine the latest technology, color blocking, and the genius of Karl Lagerfeld and you have Fendi's Spring 2014 collection. A vast 49 looks with geometrical influence were shown. Pieces like a maxi dress in descending shades of blue caught our eye and is an example of new a way to play with color. Black, white, and red were also used though out the collection – repeating the trend for Spring 2014.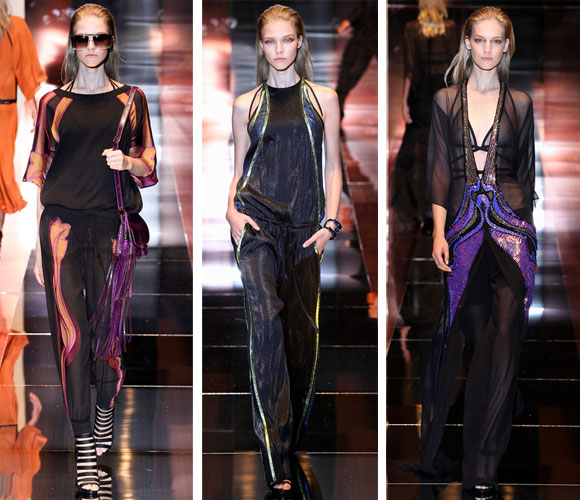 Gucci
Sportswear- Gucci style. That's what the designer had in mind for Gucci's Spring 2014 collection. Focused on her own health, her inspiration streamed into the clothing– creating a line of very glamorous sporty looks. For example, the cohesive color of the collection was black and models wore strappy stilettos and jeweled colored handbags, not exactly great for the gym but sure to be popular.
Milan Fashion Week Spring 2014
By Arriel Ginter