By Arriel Ginter
September 17th to the 23rd Milan took center stage for its stint of fashion month. Milan Fashion Week shows some of the most popular luxury brands of the fashion industry runway collections.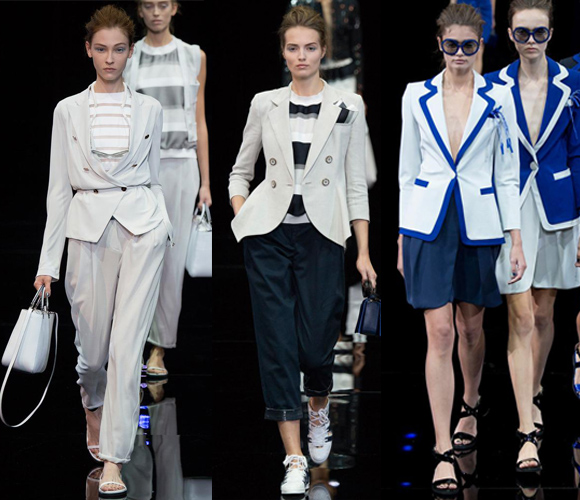 Who: Emporio Armani
What: Emporio Armani gives options. A more relaxed collection, Armani presented his famous color ballets of neutrals and blue. The twist? Stripes and prints, geometric and bold for the designers usually monochromatic clothing.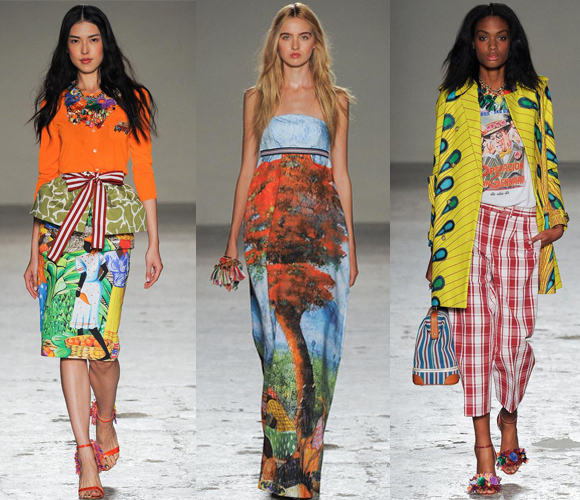 Who: Stella Jean
What: Acclaimed as a 'rising-star' by Style.com , Stella Jean's Spring 2015 collection only enforces her new title. The combination of sleek shapes with bright colorful scenes of Haiti's landscape showcases not only her talent, but her personal culture.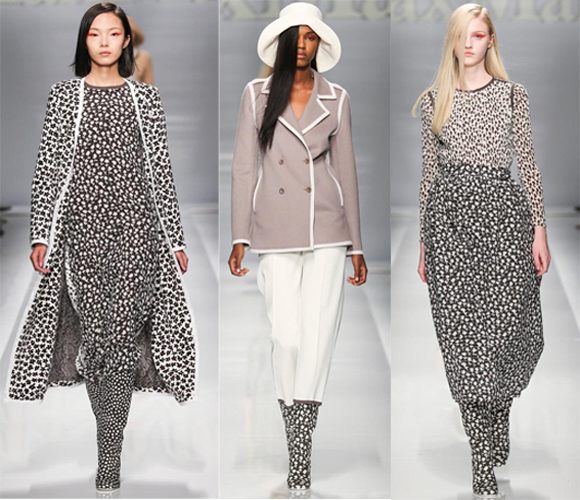 Who: Max Mara
What: The 70's are calling and Milan Fashion week is answering. Maxi dresses, floral prints, and patterned boots were all featured at the debut of Max Mara's Spring 2015 collection.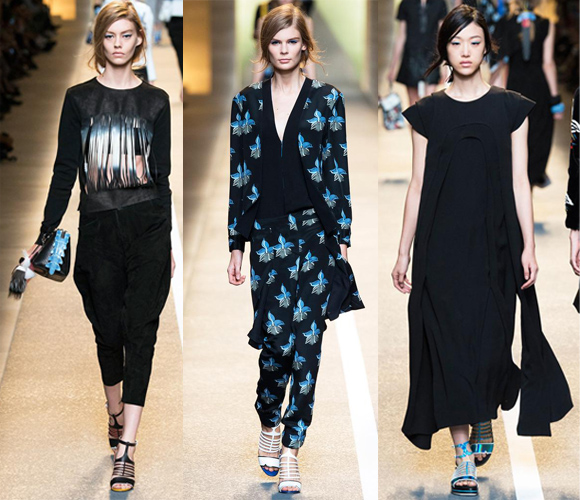 Who: Fendi
What: Reported by Style.com Fendi ,designed by Karl Lagerfeld, showed its first pair of denim ever during its Spring 2015 collection. Lagerfeld seems to take the freedom of having two major labels to design for with stride and appreciation. Being the head designer for Chanel often dictates what he can or cannot show, while Fendi allows him to touch into other parts of his design mind.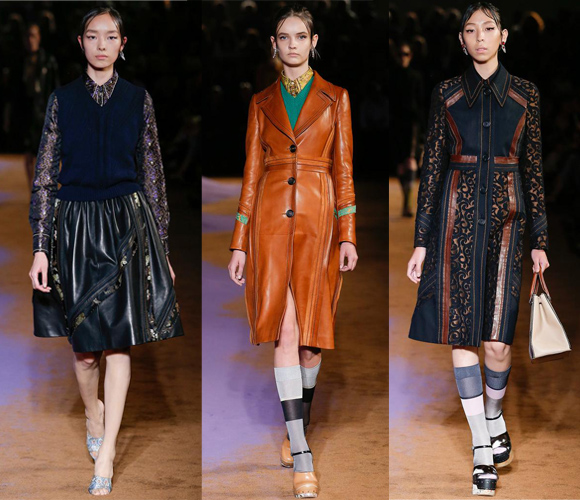 Who: Prada
What: Tim Blanks offered the best explanation of Prada's Spring 2015 collection:
"Clothes were pieced together, seams marked out for sewing, roughly picked out in topstitching, held together by leather and the occasional strip of brocade. Hems trailed threads; stuffing burst from pockets"
Later explaining the clothing was a metaphor for a woman piecing back together her life after a storm, Miuccia Prada's deep thought process into her line shows that fashion is not just skin deep.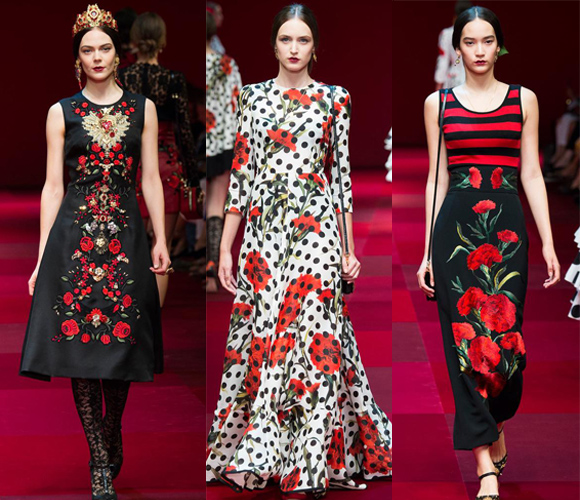 Who: Dolce & Gabbana
What: Dolce & Gabbana departed from their beloved Italy to take inspiration from Spain. Rose head pieces, long flamenco style gowns, and of course gold accessories – all combined to represent their inspiration without saturating the brands coveted styles.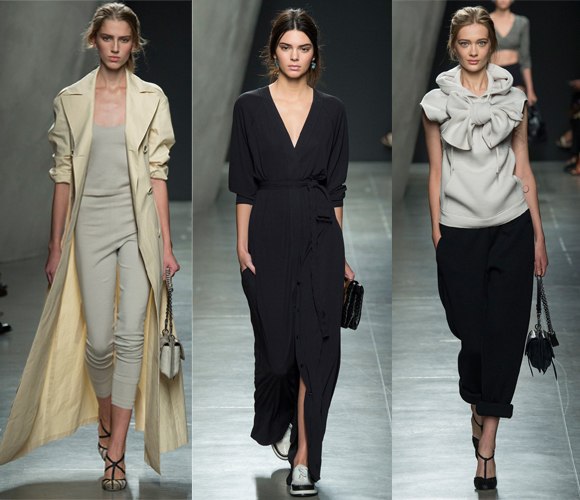 Who: Bottega Venta
What: Bottega Venta collection was for the dancers. High fashion sweat pants could easily be mistaken for fashion forward skinny's and other pieces flowing and loose cuts are what we imagine offer freedom that most dancers would want from their clothing. Not the first or last, the collection had a variety of colors but a noteworthy amount of black pieces.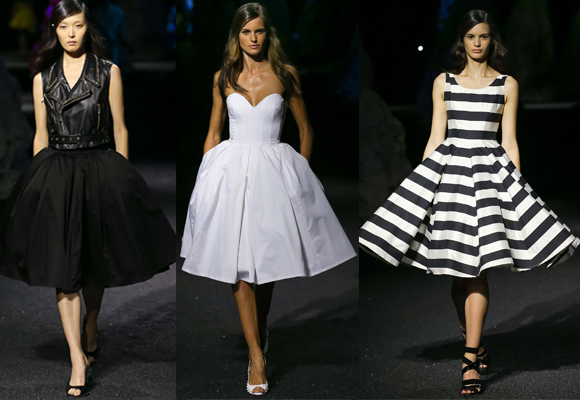 Who: Philipp Plein
What: Love an a-line skirt? Look no further than Phillipp Plein's spring 2015 collection. Dominated by black and white combinations with pops of primary colors, the designer trended towards a full a-line skirt as the go to silhouette. We also love the comeback of the peep toe heels and flats. All designers seem to be acknowledging the need of fashionable flats.
Images Courtesy of Style.com
Milan Fashion Week Spring 2015