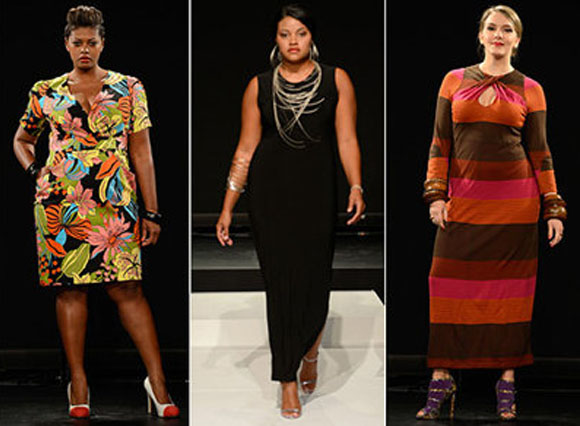 By Arriel Ginter
Cabiria made fashion history this Friday by becoming the first ever plus size line to be invited to show at New York Fashion Week. A well deserved victory, designer Eden Miller was fortunate to be hand picked by the Fashion Law Institute to showcase.
The designer didn't shy from the use of bold prints and it worked. Our favorite look – a giraffe print skirt and tribal top- would compliment various curvy figures. Further investigation of the lines Lookbook, left us even more excited for Spring! We hope that this isn't the last we see of the designer or other plus-size lines.
The showing of Cabiria leaves hope that a positive change in the beauty standards is occurring in the fashion industry and will continue. The lack of plus-size clothing at fashion week- with 47% of American women being size 14 and up- is questionable at best. More realistic body images, diversity, and acceptance are just some of the things women are craving and need from fashion.
Plus size debut at New York Fashion Week