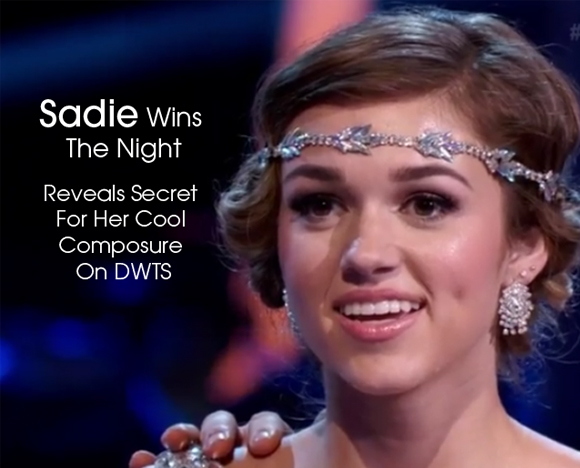 Sadie Robertson dazzled to the top of the leader board Monday night on Dancing With the Stars performing the Charleston with partner for the week Derek Hough. The night's highly anticipated switch-up paired contestants with pros chosen for them by viewers who sounded off on Twitter. Sadie is normally paired with Mark Ballas.
And the judges raved. "Really clean, you were on point. If I hadn't known, I think it would have taken me a little while to know who is [the pro]," said guest judge Jessie J. Bruno Tonioli gushed, "Sadie, Sadie, shining lady. She could be on the cover of Vogue 1925. The perfect flapper." The Duck Dynasty starlet ended up with a 36, the highest score of the night.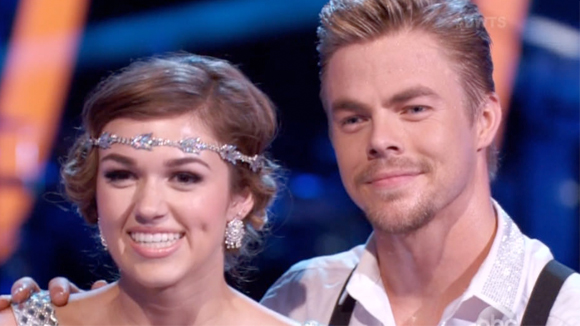 Earlier on Monday, Sadie continued to reflect attention to God for her success in the dance competition. In an Instagram message she commented, "people always ask me what I do to calm myself down before the show & honestly I just let God give me advice, because his is ALWAYS the best."  The image she captioned read the following verses:
The Lord will fight for you; you need only to be still. (Exodus 14:14 NIV)
So do not through away your confidence, it will be richly rewarded (Hebrews 10:35)
Amen to that!!
You can follow Sadie on Twitter and Instagram
Sadie Wins The Night Reveals Secret For Her Composure